Hatsune Miku in Coachella, Good or Bad?
2020 just barely begin, and it was already full of surprise. From the natural disaster to political mayhem, it seems like this year will not be quite. One of the unexpected surprises came from the fact that Hatsune Miku will be performing at Coachella. When we first heard about the news, we thought that it was probably just a hoax or something. But lo and behold, it turns out to be true and now I have a mixed feeling. Hatsune Miku in Coachella will be something new, exciting, and risky at the same time.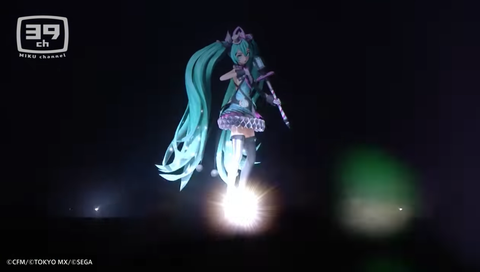 For someone who is into Japanese pop culture, Hatsune Miku is not something new. The virtual idol started her debut back in 2007 when it was first released. Her persona as a cheery teenage idol managed to capture the hearts of many. Unfortunately, the hearts she managed to capture so far tend to cater to a certain demographic only. Performing in one of the largest music festivals means that she will be facing people out of her demographic. This leads to a question, is Hatsune Miku in Coachella a good idea?
Debates about the pros and cons of her performance have been emerging, and it is for a good reason. Some people in Reddit and YouTube comments couldn't help to think that the only reason Hatsune Miku in Coachella is to attract the attention of anime fans, to let the Coachella gains more market and make more money. Which is a valid argument, since many of the audience in Coachella will probably have no idea who she is. If this is really the case, it might lead to a backlash for both Hatsune Miku and Coachella itself.
On the other hand, if the crowd loves what they see, Hatsune Miku will not only be able to win more fans and introduce Japan's pop culture to a broader audience but also help Coachella gain more fame at the same time. In addition to that, Hatsune Miku and her unique performance will also open the door for more diverse performance in the future. Either way, Hatsune Miku in Coachella is a really risky move.
For those of you who have heard about Hatsune Miku but not familiar with her, Hatsune Miku: Project Diva MegaMix that will be released in Switch in February 2020 will be perfect. Playing this soon to be released game will be the perfect opportunity to get to know her. This is why you should top up your Nintendo wallet at
Japancodesupply.com
and welcome Hatsune Miku in Coachella with at least a little knowledge about her!