Which Fairy Tail Game Characters Should Join You in Mission?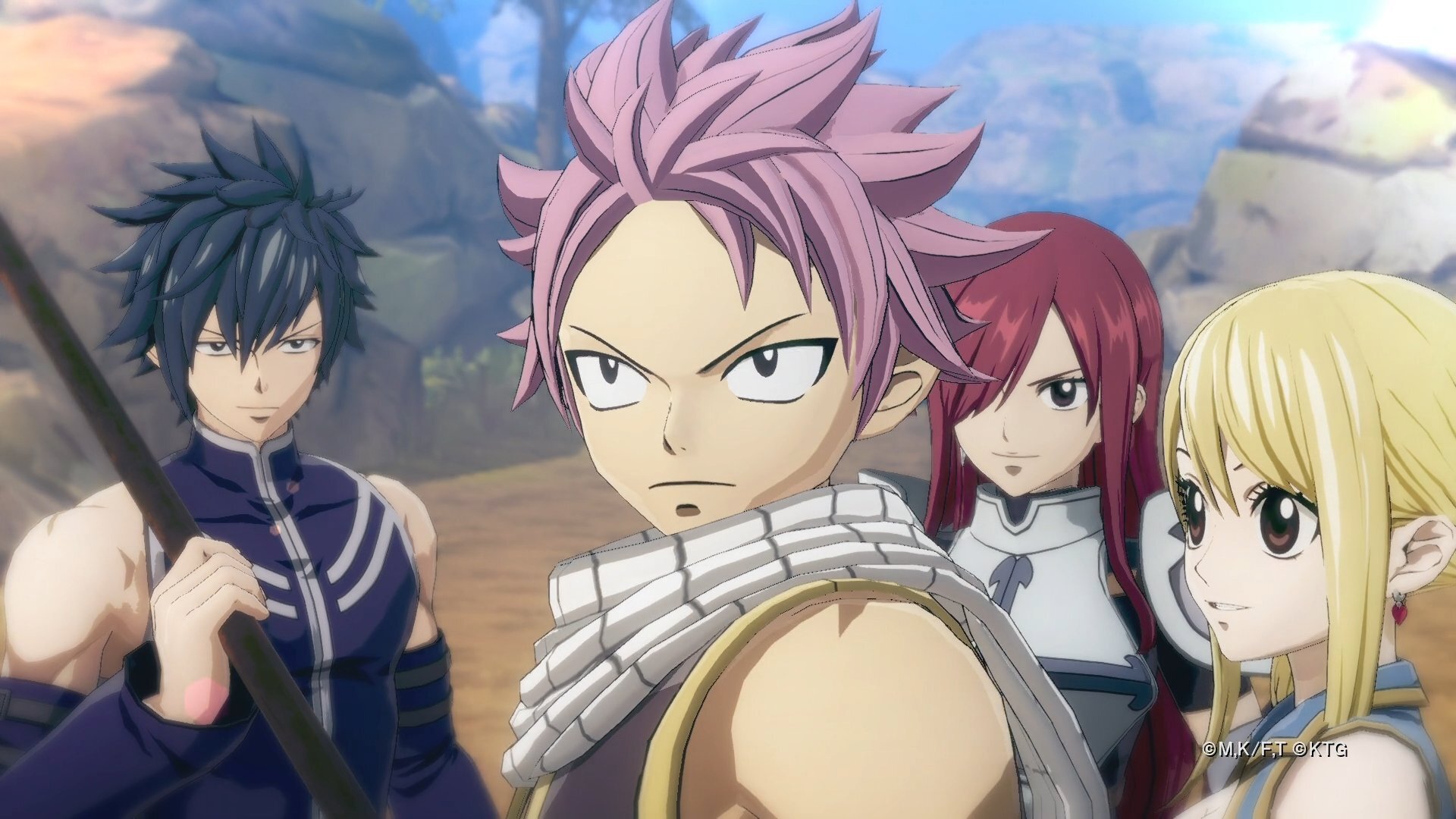 It's really sad that Fairy Tail ended their series last year. Fairy Tail is one of the best shounen series which is on par with Naruto, Bleach, and One Piece, making you want to enjoy the story again and again. Rather than just enjoying the series, how about trying a new experience by playing the game? Fairy Tail game will be available on PS4 and Switch. Here you will be playing as a wizard that explores the Kingdom of Fiore to complete missions. You can choose your Fairy Tail game characters you like the most to tag along with the story. Since there are tons of choices, we describe some of the characters so you can choose which Fairy Tail game characters should join you in mission!
1. Natsu Dragneel
The main character and one of the most iconic Fairy Tail game characters. He is a wizard that uses Fire Dragon Slayer Magic to manifest the power of a dragon. Natsu usually works with Happy and Lucy during missions while continuing his search for his missing father Igneel, The King of Fire Dragon.
2. Lucy Heartfilia
Lucy is an ex-noble from Heartfilia Family who joins Fairy Tail after meeting Natsu. She is a splendid Celestial Wizard who managed to obtain most of the keys to the Gates of Ecliptic Zodiacs. She treats her Celestial Spirits kindly and fights alongside them as a partner instead of a master.
3. Gray Fullbuster
Gray is one of Fairy Tail Game Characters who loves to go shirtless. He is a Molding Wizard who can freely shape ice into various forms. Gray always fights with Natsu due to their opposites attributes. Although they compete with each other, they also maintain relationships as comrades from the same guild.
4. Erza Scarlet
Possessing the nickname "Titania- The Queen of Fairy", Erza is the most powerful female wizard in Fairy Tail. She is an S-Class wizard that uses the Knight Magic during battle. She can equip her armors and weapons to take advantage of enemies' nature. When Natsu and Gray have a fight, Erza sometimes takes part to mediate them.
5. Wendy Marvell
Wendy uses an Air Dragon Slayer magic, similar to Natsu, to control the wind. She is a supporting wizard who can enhance attack and defense, as well as healing magic. As every dragon slayer has an Exceed for a partner, Wendy works with Carla during missions. She was really timid when she first came to the guild, but now she enjoys making friends with everyone.
These 5 wizards that we mentioned just now often do join missions which lead them to the most widely known characters to appear in the Fairy Tail series. Even so, there are many wizards you can play along with these Fairy Tail Game Characters. To find out more about other characters, you can visit the website at fairytailgame.com. The game is set to be released on July 30, 2020. Make sure you top up your balance at japancodesupply.com so you won't miss it!