Tap into ARGONAVIS from BanG Dream AASide Rhythm Game Guide!
Dear players, make way for the boys from Bushiroad's BanG Dream! franchise latest addition, ARGONAVIS! After their successful live debut and Anime series in 2020, a rhythm game called AASide was released on January 14th, 2021. But some may be curious about what the boys have in store. Worry not, as we have created a special ARGONAVIS AASide rhythm game guide to help you!
Story and Gameplay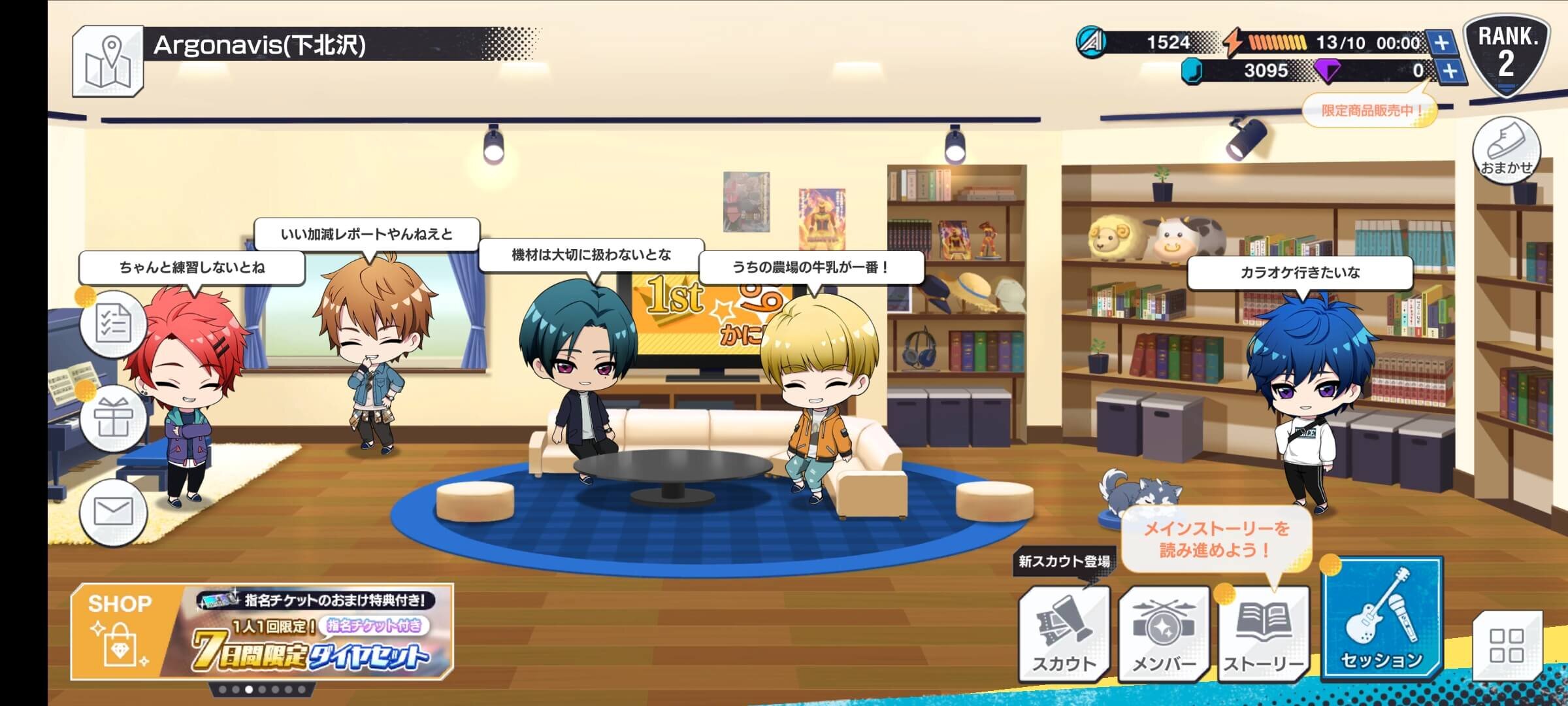 ARGONAVIS AASide rhythm game takes place in a time where bands were all the rage in the world. Amateur bands from all over Japan are competing in LIVE ROYAL FESTIVAL to get their chance of debuting overseas. Thus, begin the story of 5 all-male music bands aiming for the top.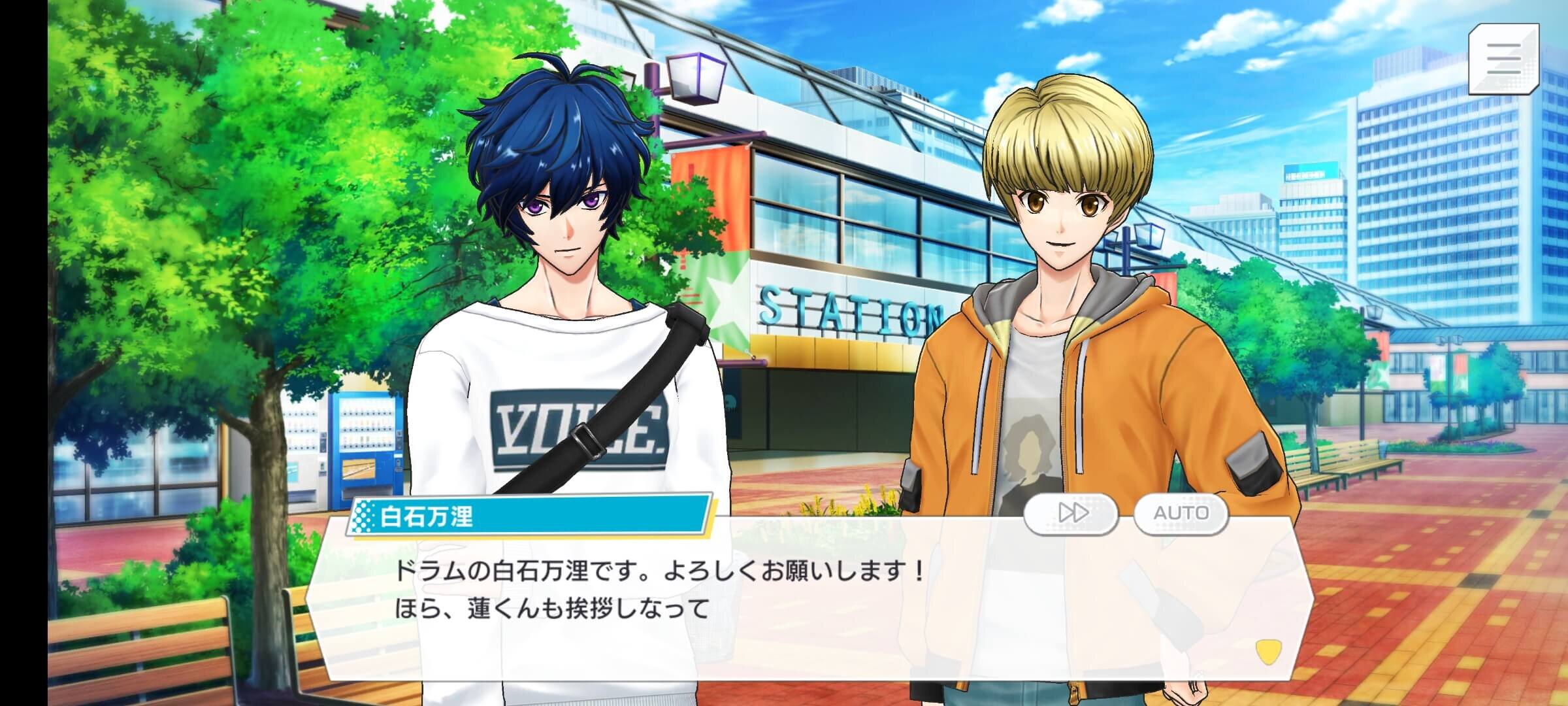 The game story is the continuation of the Anime after the creation of the titular band and their meeting with GYROAXIA. ARGONAVIS AASide becomes the starting point of LIVE ROYAL FESTIVAL with the addition of other bands not shown in the series.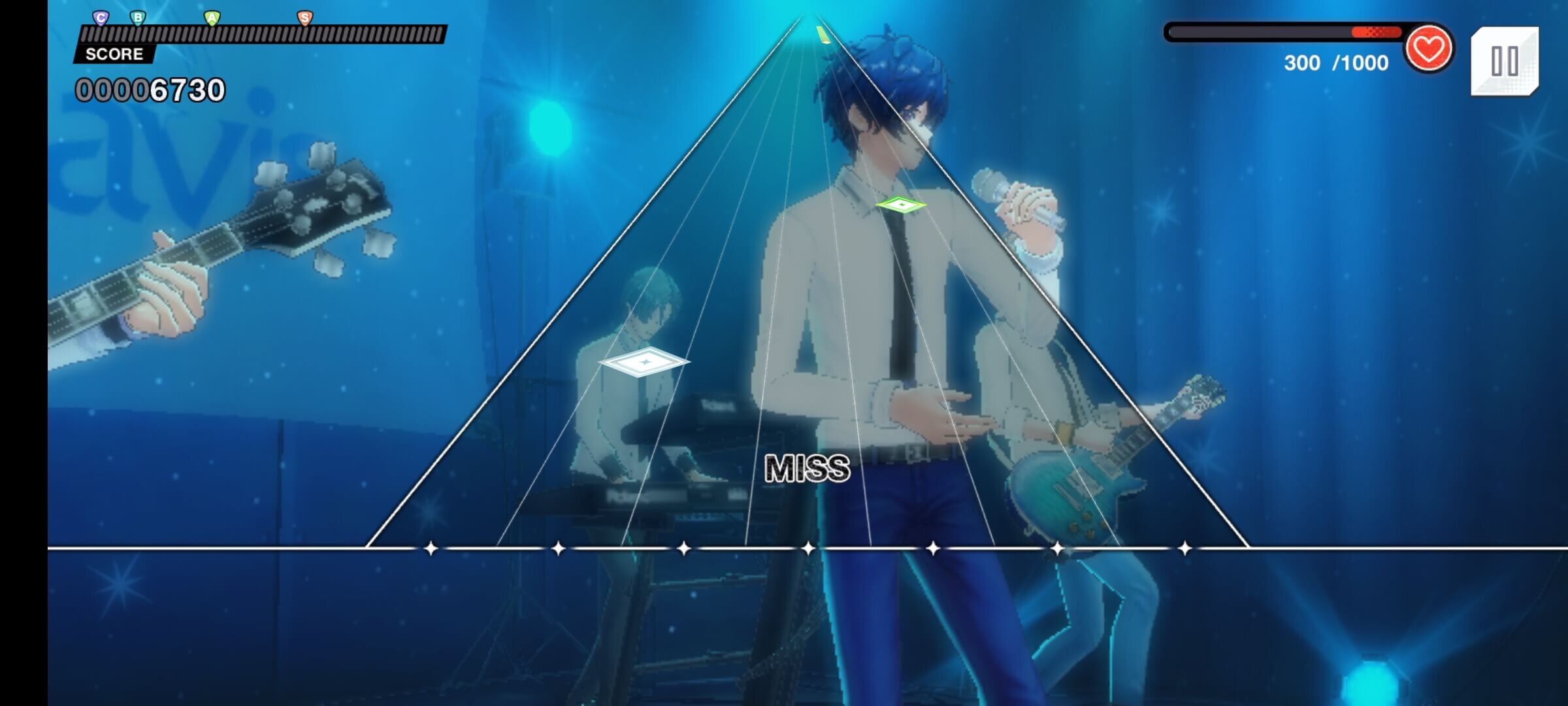 The rhythm game part is basically the same with Bandori, the only difference is the 3D video playing on the background instead of the usual 2D chibi. Characters will also be able to do other tasks, such as training or socializing, other than standing by. These activities will help them level up. There will also be some story events that come with a special gacha.
Characters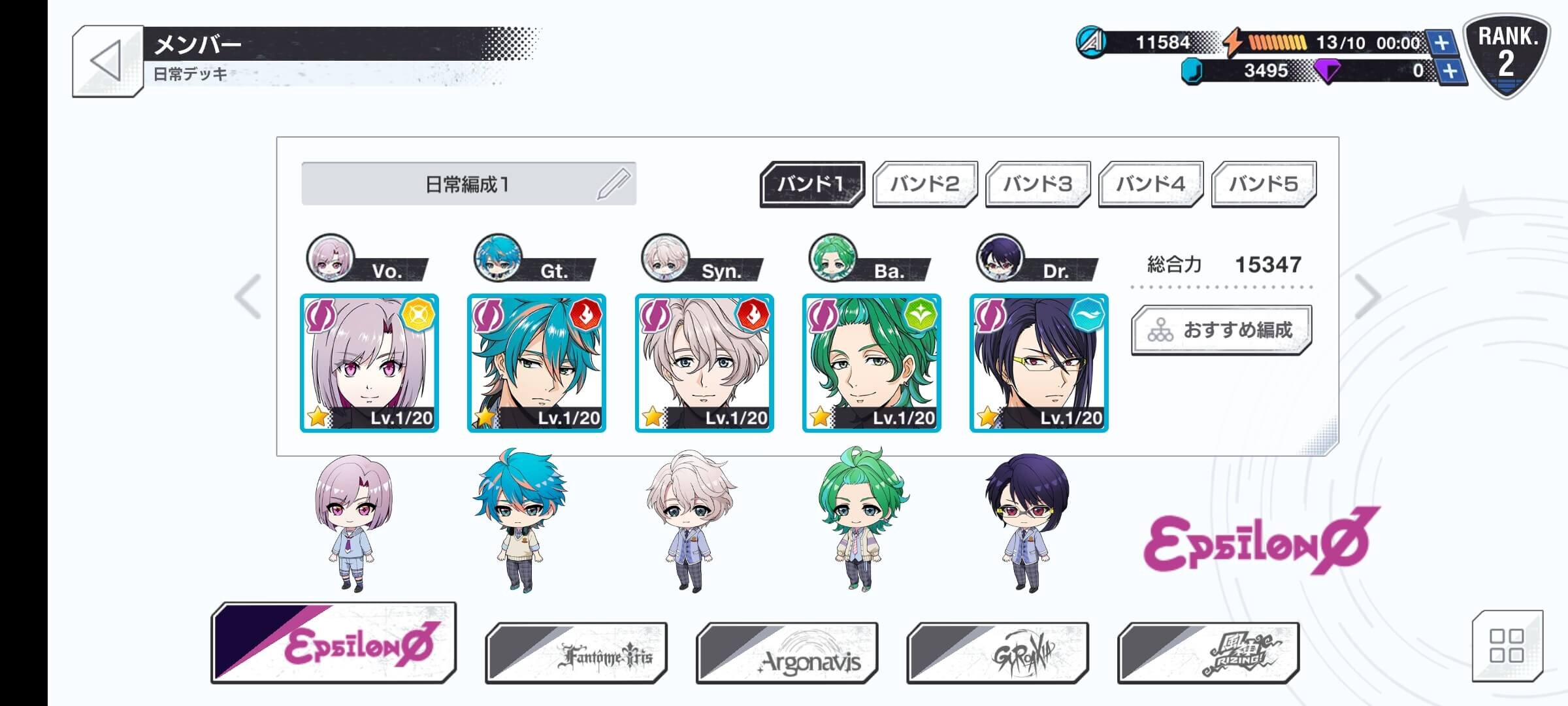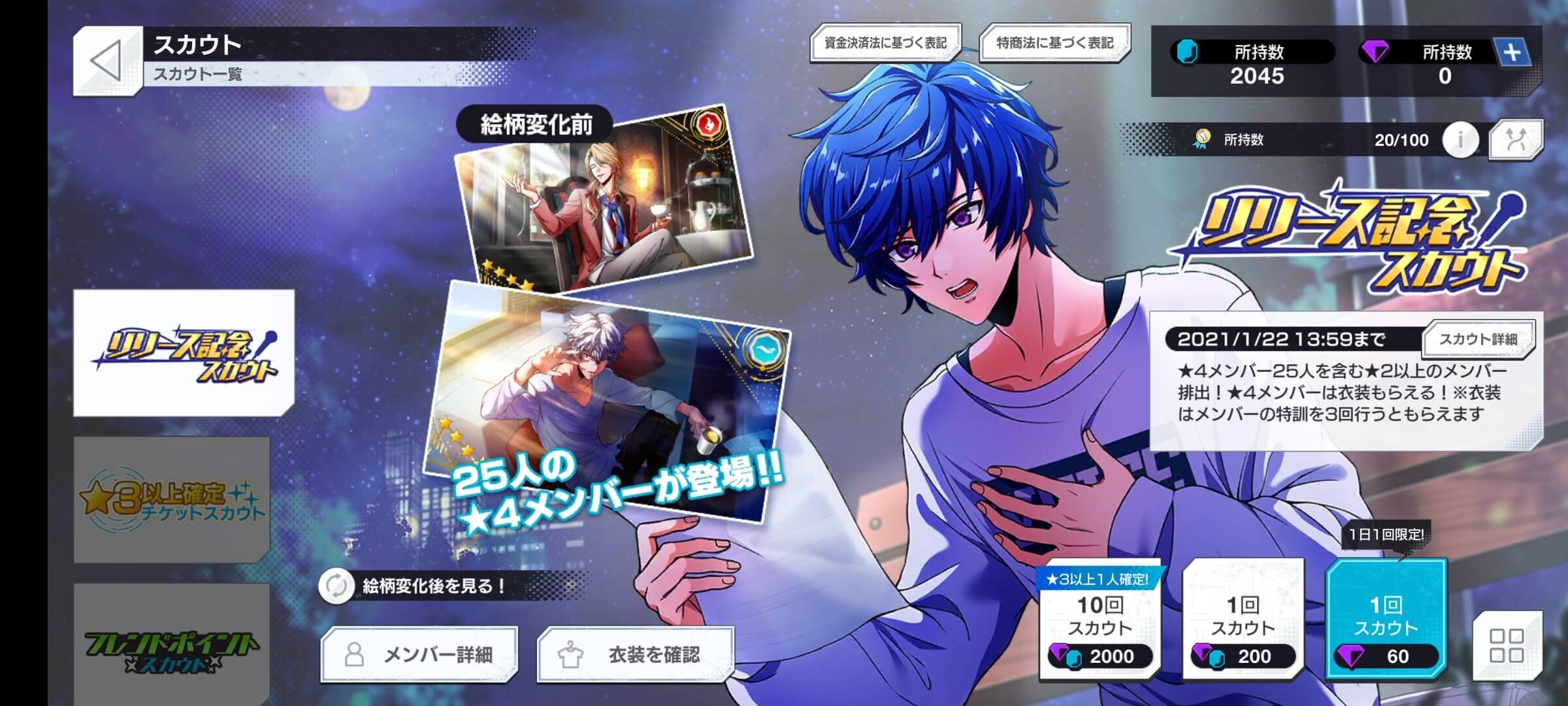 In the ARGONAVIS AASide rhythm game, live performances will require you to choose 5 members from the 5 units available, you can mix them up or stick to the original line up. For events, customization will depend on the element bonus of the ARGONAVIS AASide rhythm game. You would also need to use in-game currency, free NaviStone or paid Dia, to roll band members. Good luck with getting those 4-stars! 
The units lineup for ARGONAVIS AASide rhythm game are:
Argonavis
Wataru Matoba (Bassist), Banri Shiroishi (Drummer), Ren Nanahoshi (Vocalist), Rio Kikyo (Keyboard), and Yuto Goryo (Guitarist).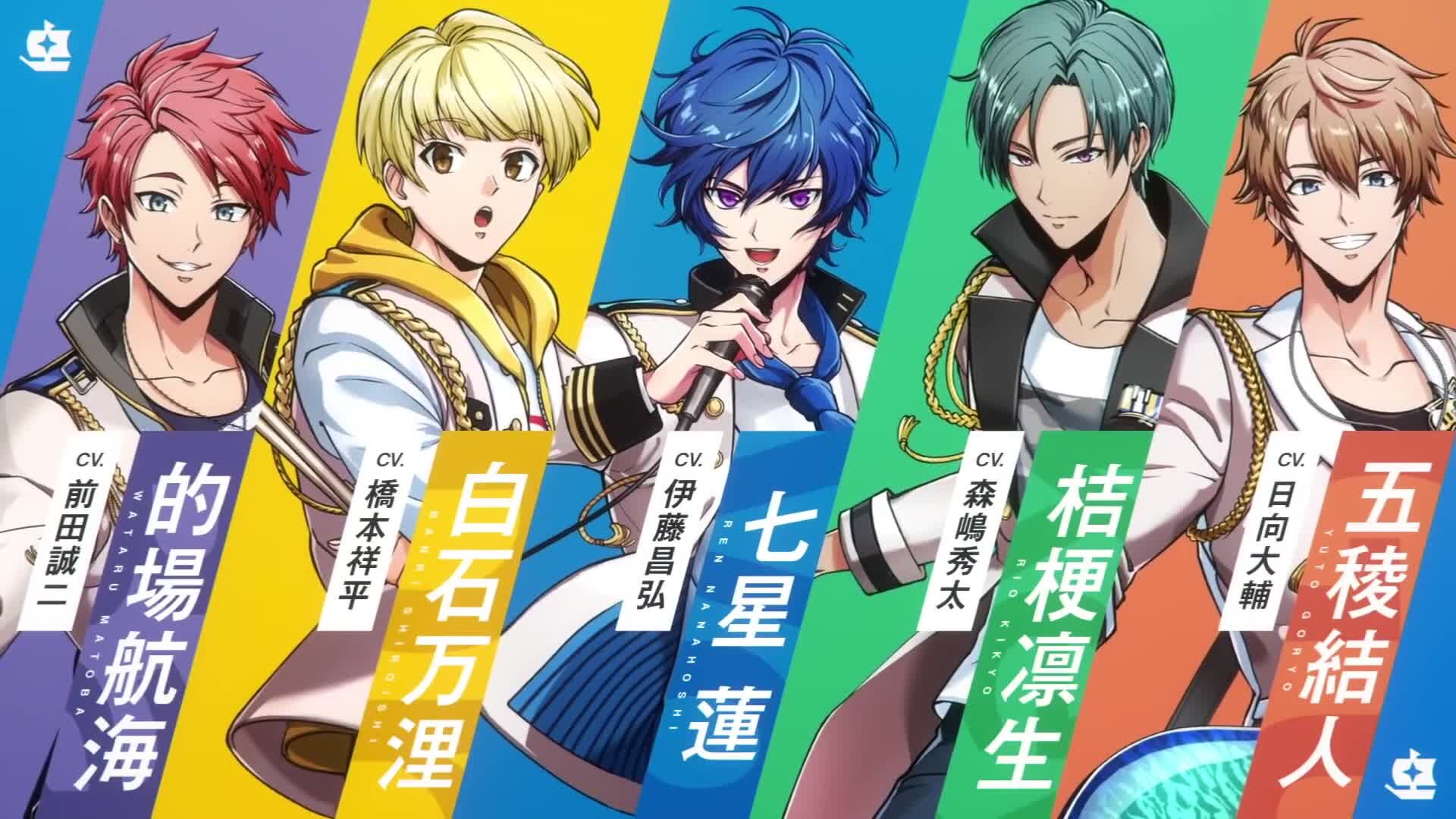 GYROAXIA
Reon Misono (Guitarist), Ryo Akebono (Bassist), Nayuta Asahi (Vocalist), Miyuki Sakaigawa (Drummer), and Kenta Satozuka (Guitarist).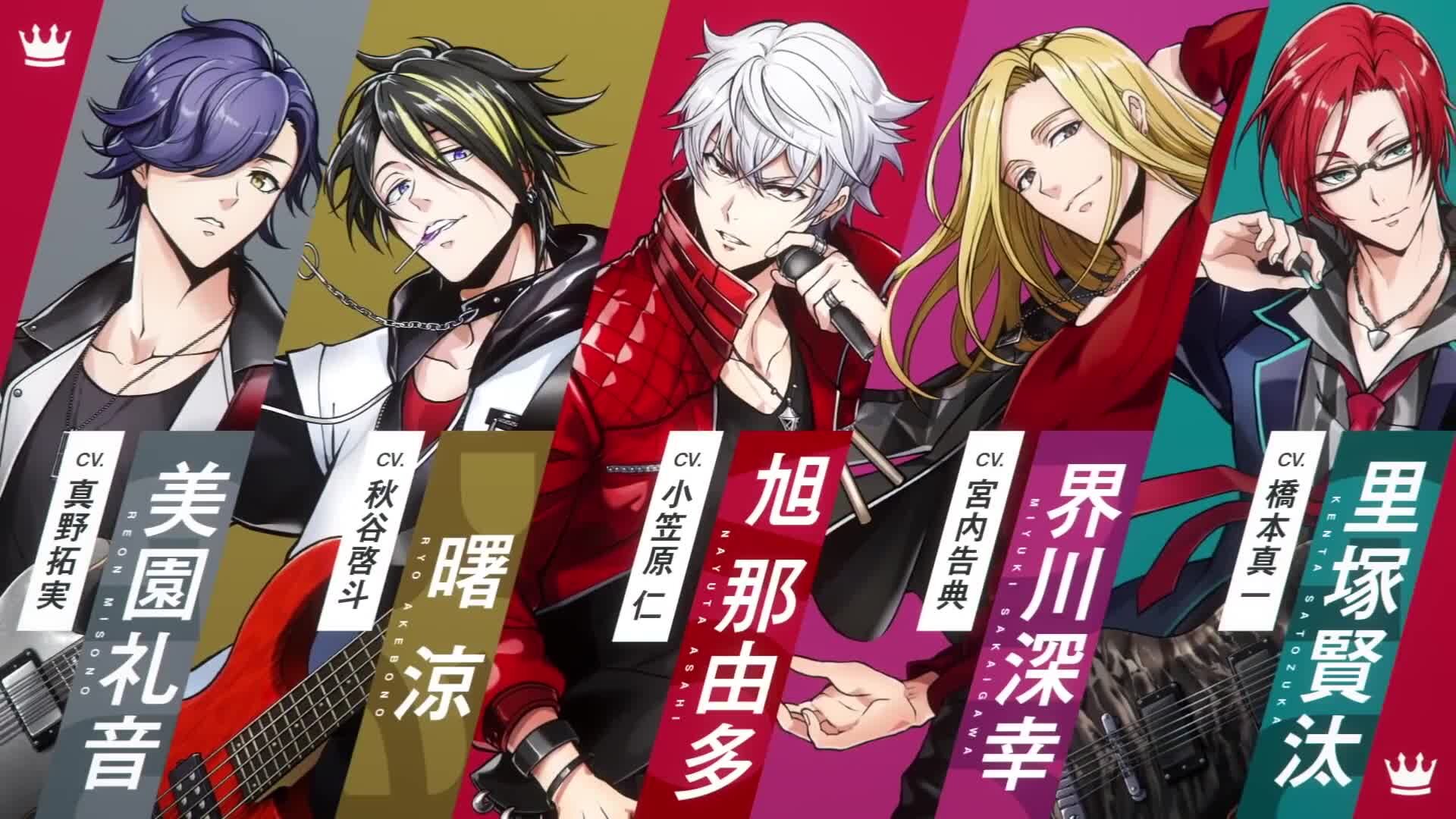 Fantome Iris
Koharu Mitsurugi as HARU (Bassist), Tomoru Kurokawa as LIGHT (Guitarist), Felix Louis-Claude Mont d'or as FELIX (Vocalist), Jun Suzaki as ZACK (Guitarist), and Daimon Kusunoki as D (Drummer).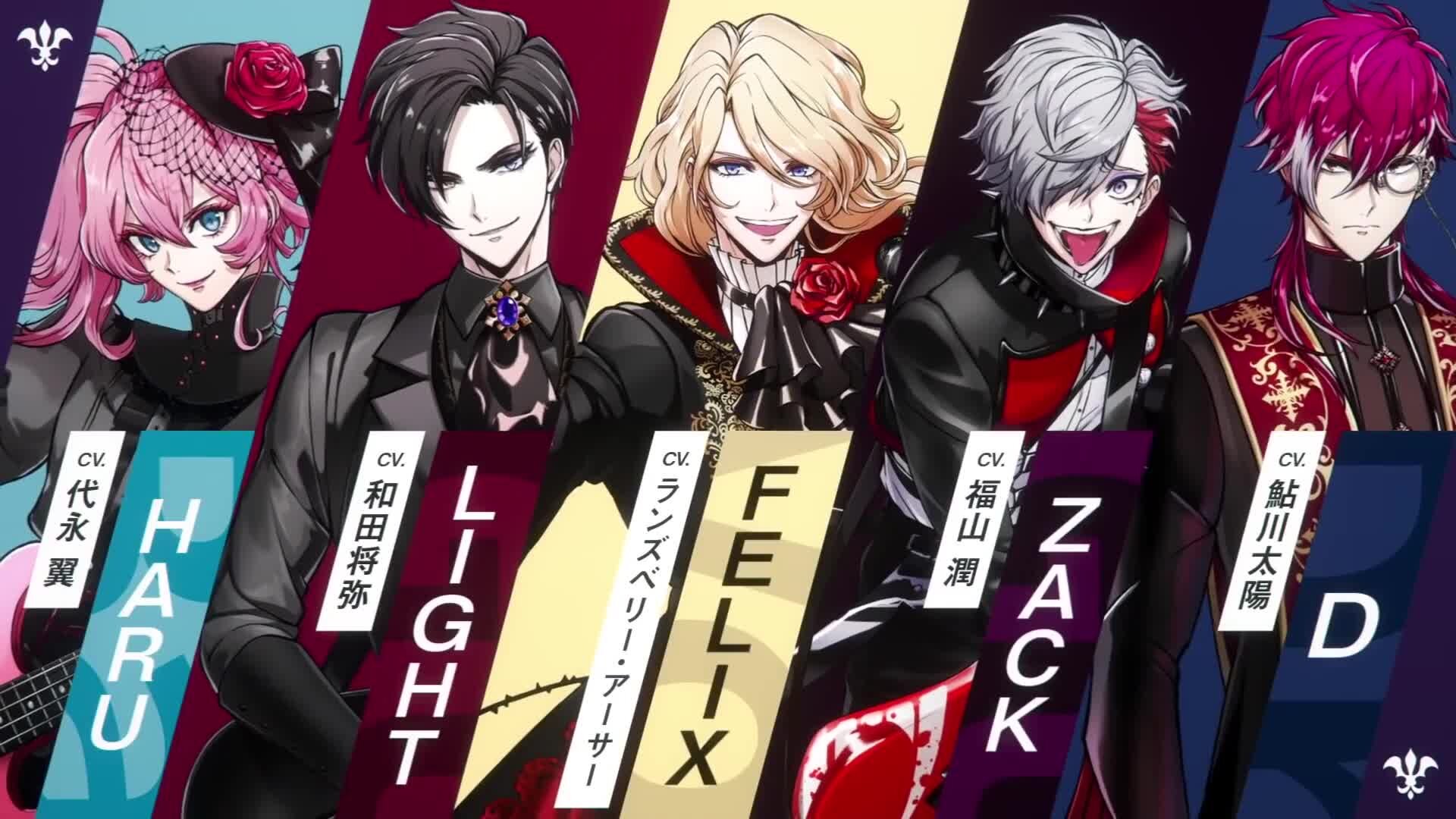 ΕpsilonΦ
Reiji Karasuma (Drummer), Kanata Nijo (Bassist), Shu Ujigawa (Vocalist), Haruka Nijo (Guitarist & Vocal), and Tadaomi Kurama (Synthesizer).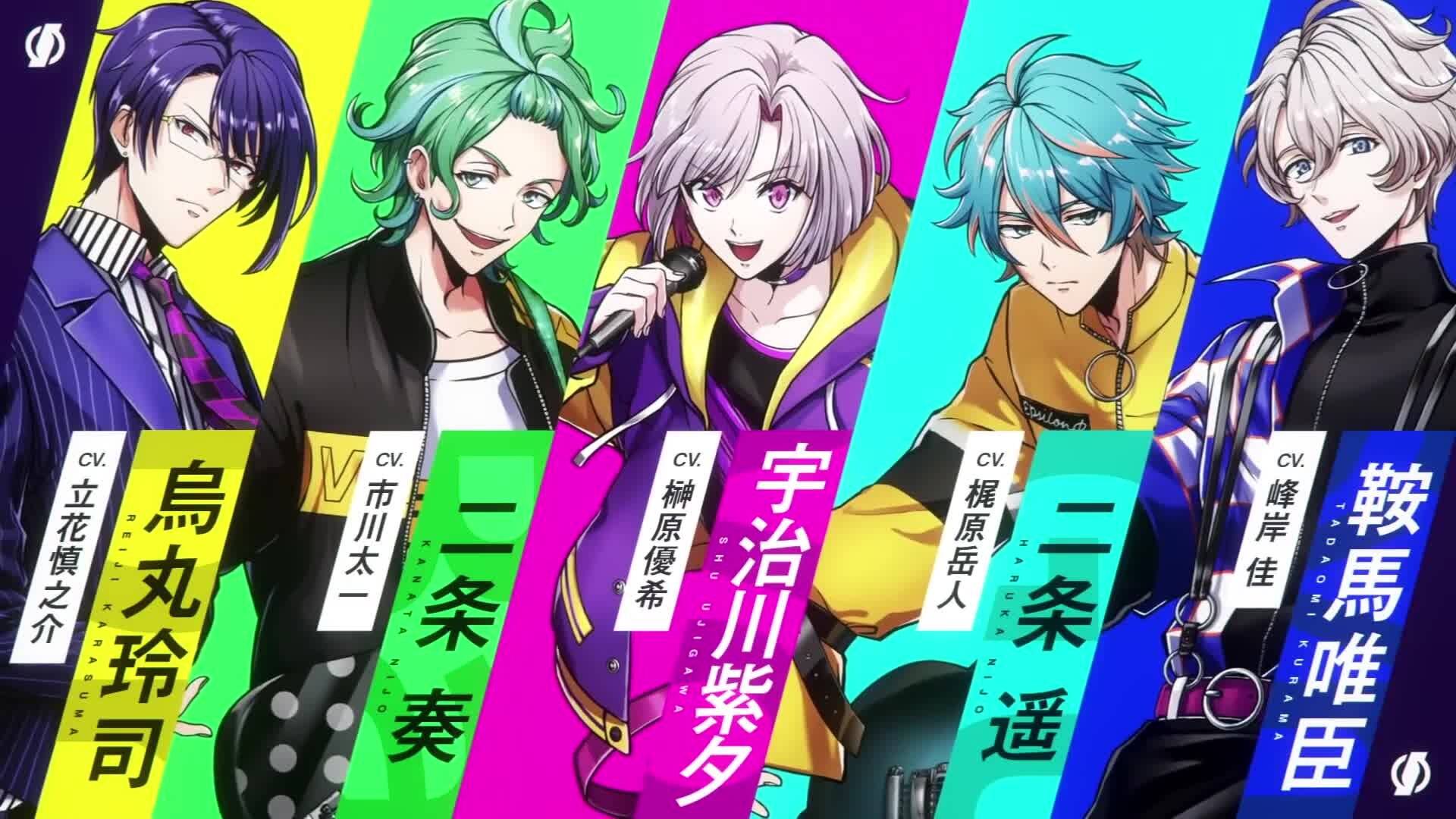 Fujin RIZING!
Kohei Hayasaka (Bassist), Misaki Goto (Drummer), Futa Kaminoshima (Vocalist & Saxophonist), Aoi Wakakusa (Trombonist), and Yamato Tsubaki (Guitarist).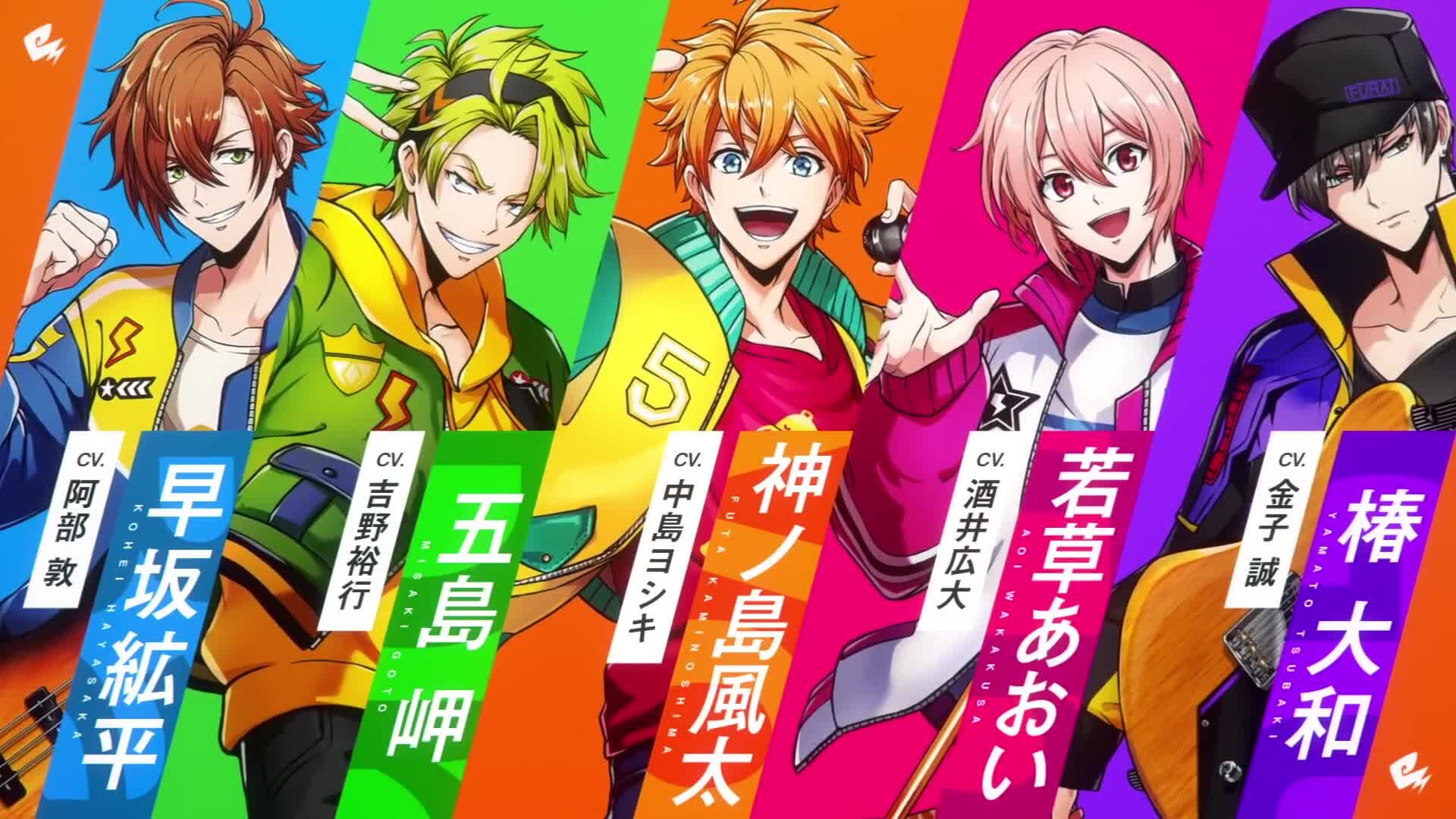 Available Songs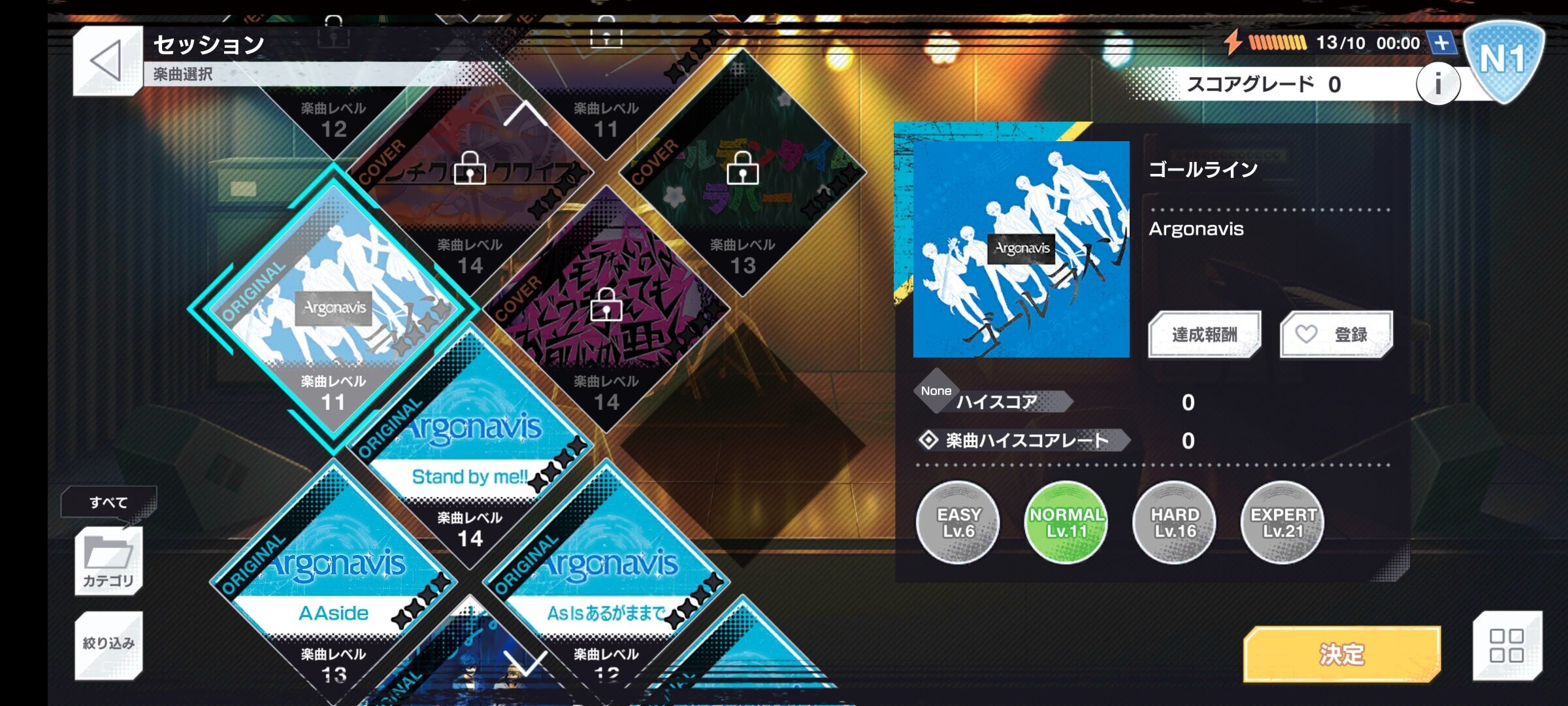 Songs in ARGONAVIS AASide rhythm game can be unlocked with tickets that you get as rewards. The music is divided into 2 kinds. First, originals from the units that were also used as theme songs for the series. Second, covers of hyped J-pop songs such as HOT LIMIT or soundtracks of the most popular Anime like Black Butler and Tokyo Ghoul. Psst, if you take a good look at the available tracks, you'll find that some are also available in BanG Dream!

There you have it, our special ARGONAVIS AASide guide for those of you who'd like to know more about the game before playing it. So have you decided to try it out? If you do, we have a hunch you'll get addicted for sure! Just don't forget, if you need credits for rolling those boys, JapanCodeSupply got you covered~