Ride the Magical Train in Disney Music Parade Rhythm Game!
Dear Disney lovers, TAITO has decided to grant our wishes with the release of the Disney Music Parade! You can now tap to the beat of the franchise's classics and watch as the magical rhythm train brings life to the music. But before we board, you might want to prepare yourself because this game is completely different from other rhythm games you've played before. Without further ado, here are the things you need to know prior to playing the Disney Music Parade rhythm game!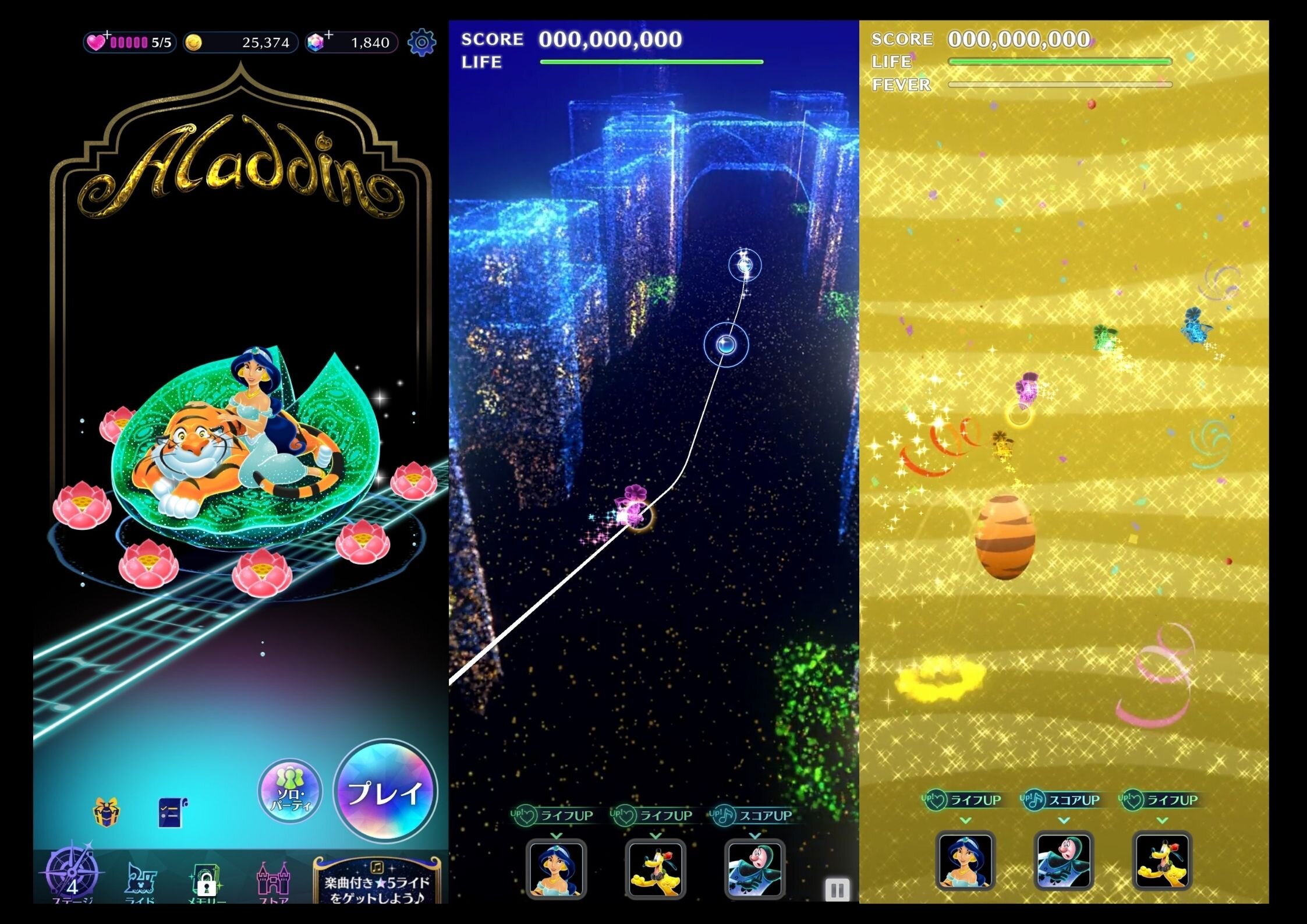 Disney Music Parade is a rhythm game that lets you play Disney soundtracks with a twist. The game literally takes you on a train ride while tapping to the beats of the songs. It only has one line and you can tap anywhere as long as it matches the rhythm. The train lane is not always straight, it will go all over the place just like a roller coaster ride. It also evolves based on the song's difficulty, so stay focused or you'll get dizzy!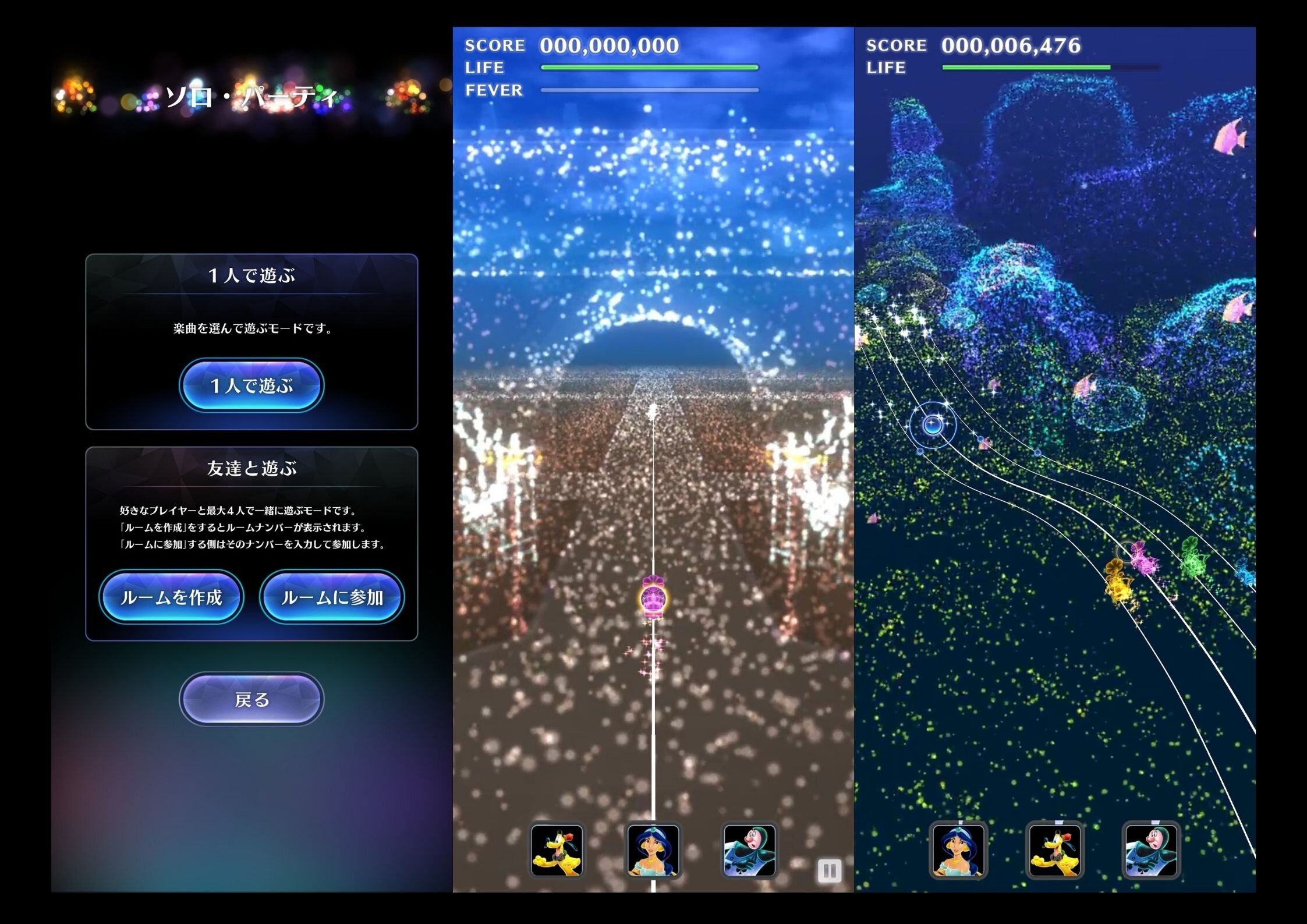 In the Disney Music Parade rhythm game, you will use trains called 'Ride' instead of characters. Each song will require you to have 3 Rides lined up. The 'Live' mode, where you play the rhythm part, is divided into 2 kinds. The first one is 'Single', where you play alone. The second one is 'Party' where you can play with 3 others by creating or joining a room. To play in the Live Mode, you need to use energies called 'Hearts'. Once you run out, you would have to wait for it to regenerate or get more from the in-app store.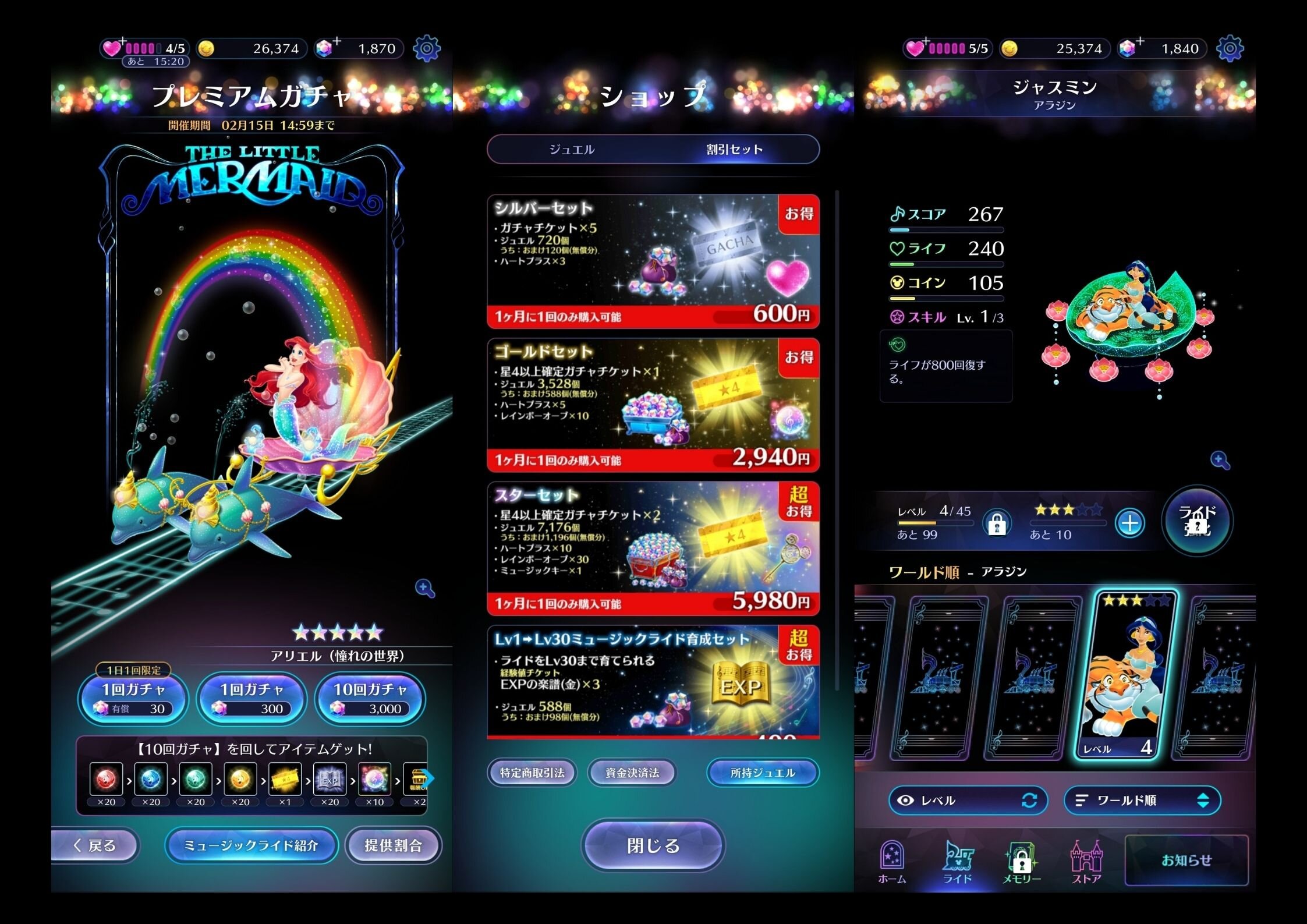 Disney Music Parade rhythm game's Rides is decorated with characters and elements from the franchise's classic movies. Some of the available series are Alice in Wonderland, Mulan, Cinderella, Aladdin, and of course, Mickey & Friends. They can be obtained from the 'Gacha' page by paying a certain amount of 'Jewels'. The in-app currency can be bought in the Store or claimed as a reward after finishing Lives. The star-ranking is up to 5 and you can upgrade lower stars ones by using 'Ride Badge'. Rides can also be leveled up by gaining experience and using rewards from Lives. Psst, using characters from the movie where the song came is the key to get more world bonuses!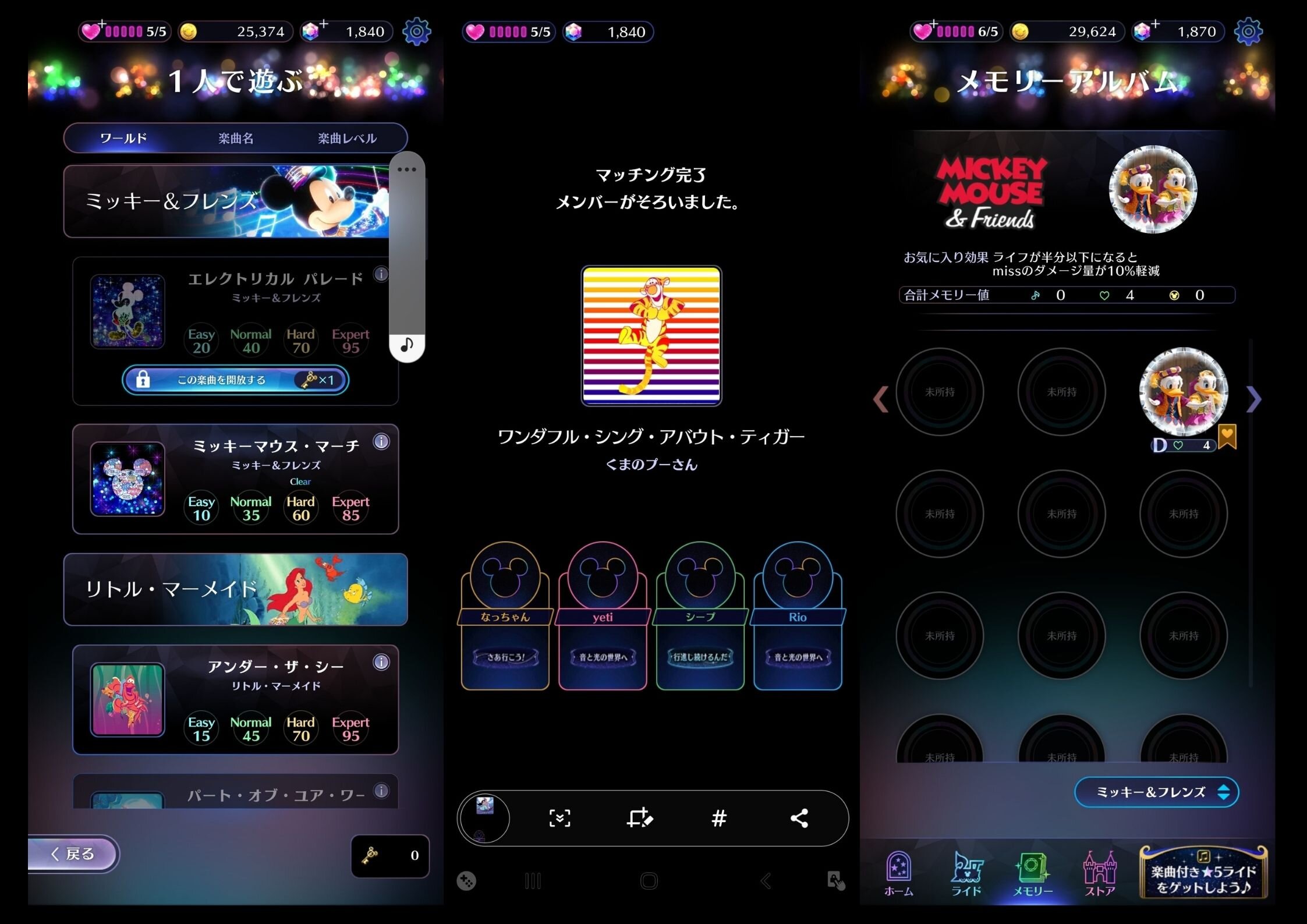 Songs in the Disney Music Parade rhythm game can be unlocked after you've cleared the stages. The tracks will unlock automatically and you will receive 'Memories' to boost your performance. One thing that captured our attention is the song's title was in Japanese, yet it was sung in English by Japanese singers! Which is a little… peculiar?
So, are you ready to board the magical train of Disney Music Parade rhythm game? 'Cause we've tried it and we literally fell down the rabbit hole! And if you need extra credits to get those jewels and roll your favorite characters, JapanCodeSupply is here to help. Well, what are you waiting for? Buckle up and enjoy the ride~