Revealing More Details I★CHU Étoile Stage Smartphone Game and Anime
"I★CHU Étoile Stage Étoile SHOW" live stream on 31st March and announced the anime adaptation of Liber Entertainment's rhythm game I★CHU. The live stream also announced a new smartphone game titled "I★CHU Étoile Stage" and will be released this April.

The Anime resolve around "Étoile Vio-school", an academy that aims to train successful students. As a new semester begins, the school welcomes a group of young students. The beginning of becoming an idol is tough, but by overcoming the challenges these young idols can get closer to their goal and start to ask the question, "What is an idol?"

The story of a young idol begins as they struggle to search for the answer.

The I★CHU mobile game and anime announcement also reveals character design and cast! Here are more details on I★CHU Étoile Stage Smartphone Game and Anime: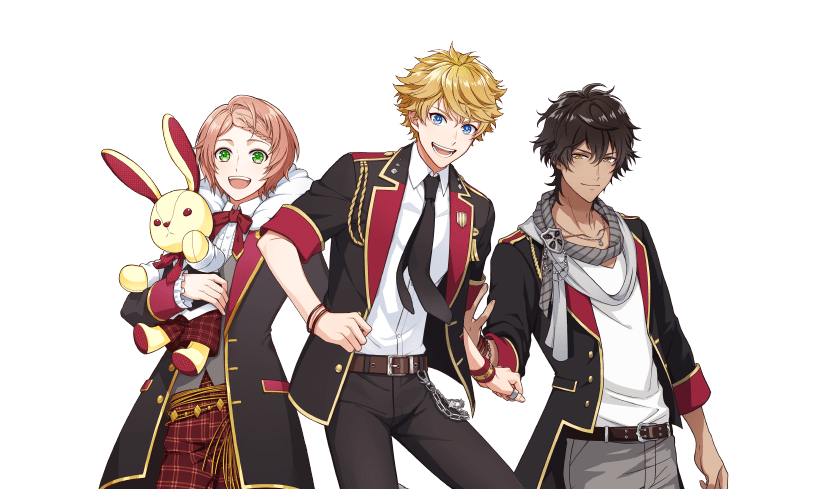 F∞F
Burning Phoenix, Passionate Noble Idols. An idol group spreading its wings like the Phoenix!
Kanata Minato - CV: Yūichi Iguchi
Seiya Aido - CV: KENN
Akira Mitsurugi - CV: Toshiyuki Toyonaga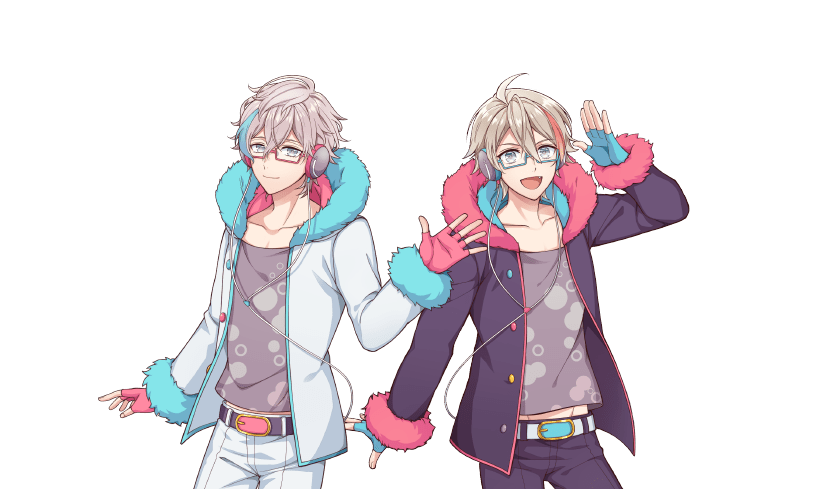 Twinkle Bell
Techno-style Twin Idols! A group consisting of the twins Satsuki and Mutsuki!
Satsuki Kururugi - CV: Showtaro Morikubo
Matsuki Kururugi - CV: Takashi Kondō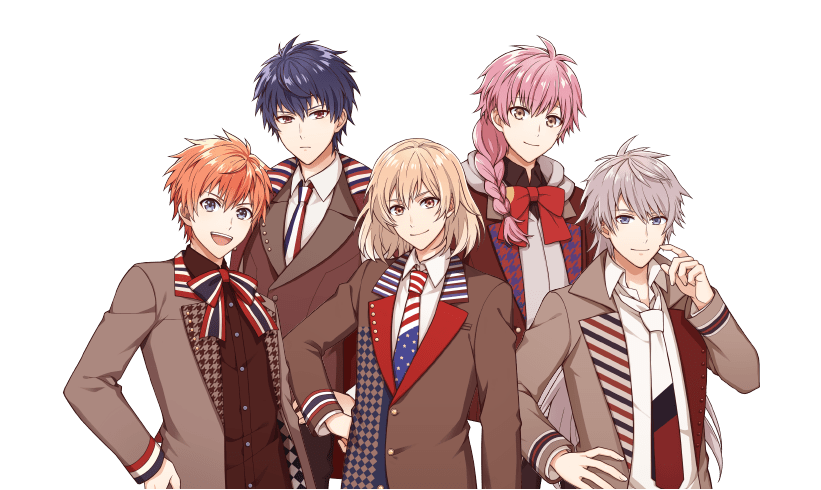 I♥B
Band Idols coming from different countries! An international band consisting of boys from different countries who have gathered together!
Lucas - CV: Yūichirō Umehara
Leon - CV: Toshiki Masuda
Noah - CV: Natsuki Hanae
Li Chaoyang - CV: Junya Enoki
Rabi - CV: Naoya Nakanishi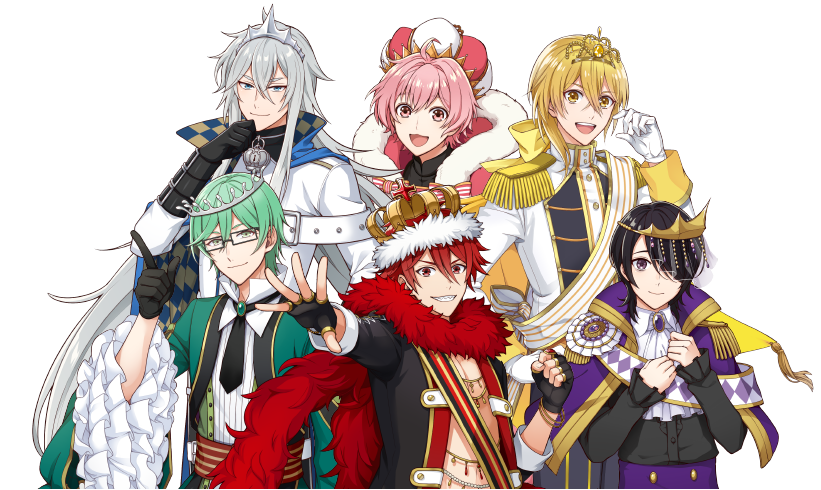 ArS
All the members are artists! An individualistic group consisting of artists specializing in various fields!
Shiki Amabe - CV: Katsufumi Yachi
Akio Tobikura - CV: Atsushi Tamaru
Kyosuke Momoi - CV: Hiroyuki Kagura
Torahiko Kusakabe - CV: Yoji Ikuta
Hikaru Orihara - CV: Yoshitsugu Matsuoka
Raku Wakaoji - CV: Daisuke Hirakawa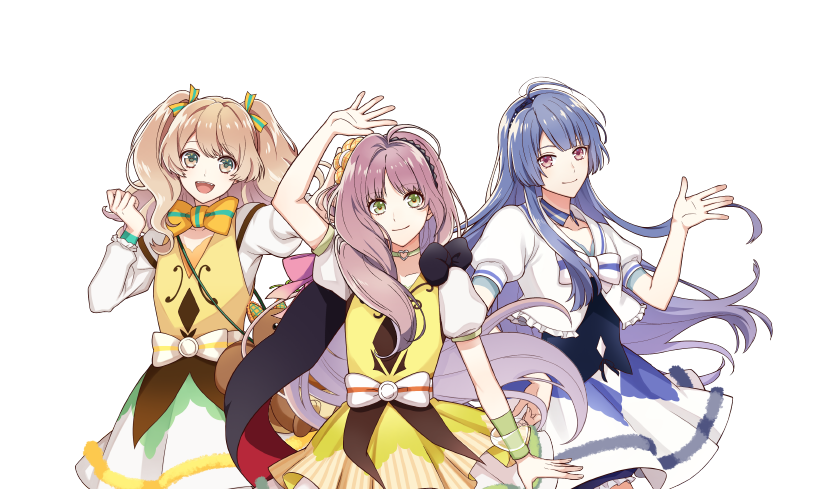 POP'N STAR
A Pop and Showy unit consisting of three crossdressers ♪ A bright and cute group formed by three crossdressers!
Kokoro Hanabusa - CV: Ginga Shitara
Runa Kagurazaka - CV: You Maejima
Momosuke Oikawa - CV:Ruito Koga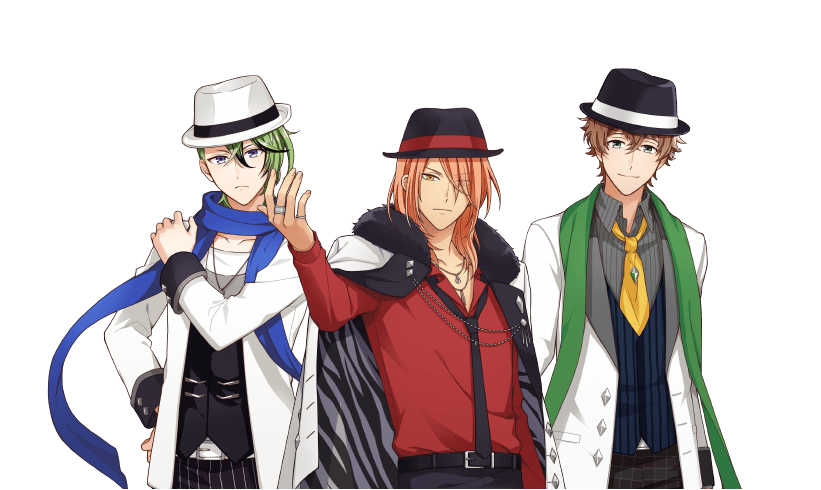 Lancelot
A unit consisting of 3 rather bad (?) adults! Their Jazz and Rock songs are overflowing with an adult charm that will enchant you!
Issei Todoroki - CV: Yu Yoshioka
Futami Akabane - CV: Reiji Sakagaki
Takamichi Sanzenin - CV: Kurotaka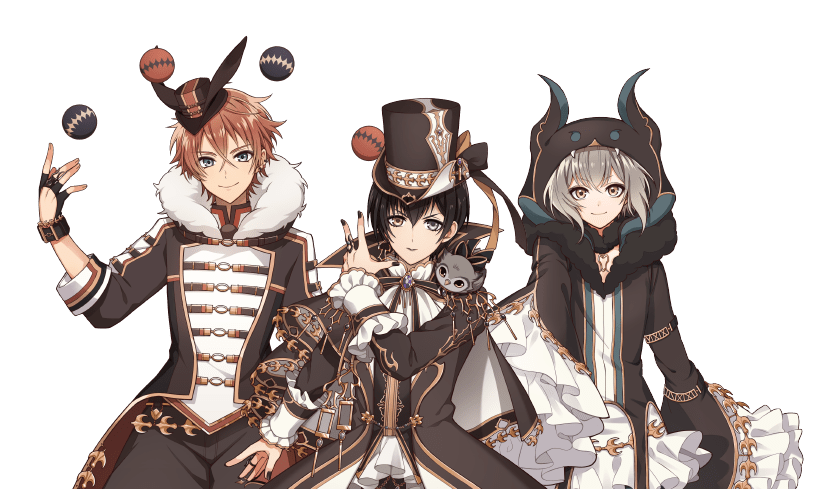 RE:BERSERK
They're Chuunibyou's, but they're Idols! A group consisting of Bloody Master and his two servants.
Eva Armstrong - CV: Yoshida Taiki
Mio Yamanobe - CV: Raito Ijichi
Ban Jumonji - CV: Amasaka Ryouta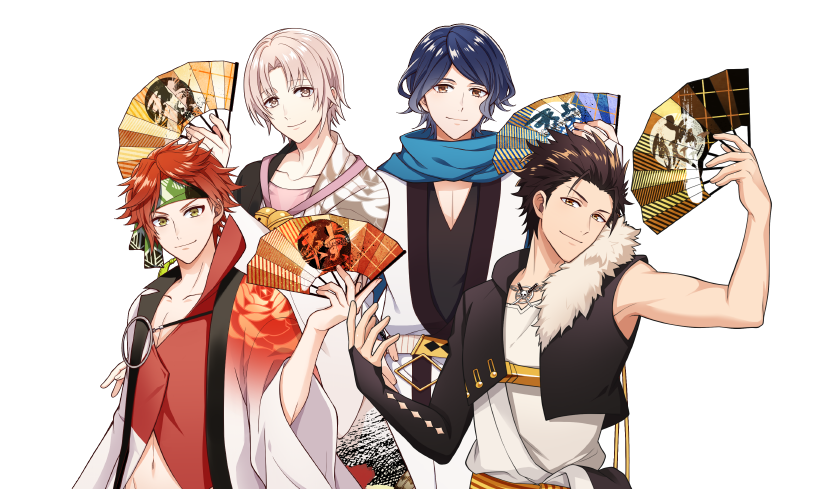 Tenjou Tenge
Majestic Traditional Japanese Idols! A unit of 4 members whose special trait is the traditional japanese instruments used in their songs!
Tsubaki Rindo - CV: Yuuki Ono
Toya Honoki - CV: Kei Minegishi
Tatsumi Madarao - CV: Soma Saito
Aoi Kakitsubata - CV: Ryouhei Kimura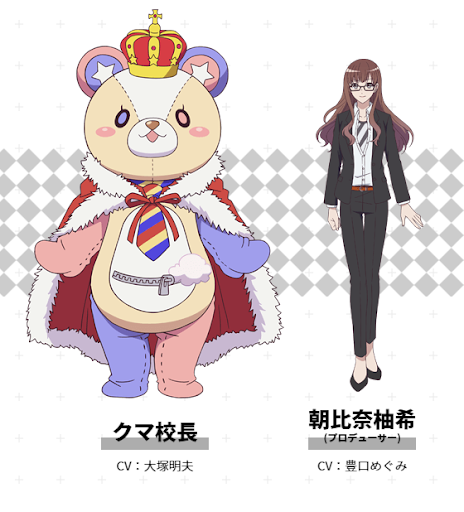 Headmaster and Teacher
Headmaster Kuma – CV: Akio Ōtsuka
Yuzuki Asahina / Producer of the game – CV: Megumi Toyoguchi
Game Overview
Let's talk about the game! "I★CHU Étoile Stage" is an idol raising game, sharing the same universe with the smartphone game "I★CHU" I★CHU Étoile Stage release is scheduled to be in April 2020 with no specific date announced. The characters of I★CHU Étoile Stage is designed by Yutaka, who also designed Touken Ranbu and Fate/Grand Order characters.

In I★CHU Étoile Stage, the players (you) will play as the teacher/producer of the academy and help raise these young idols into fully-fledged mature idols.

Are you interested in raising young idols into great and mature idols? This might be the right game for you! Don't forget to top up on JapanCodeSupply.com to boost your stats on this game when it comes out!