Live Like a Seiyuu in BATON=RELAY Voice Heroine Game!
Have you ever wondered how the voices behind those momentous anime were made? Now, you got the chance to be the producer and nurture the talent of would-be seiyuus in BATON=RELAY voice heroine game for iOs/Android! Through lessons, challenges, and missions, players will be able to raise the 16 rookie voice actresses and star in Animes.
Set in the fictional Tomogaoka city on the outskirts of Tokyo, BATON=RELAY voice heroine game starts in a small office called Relay Productions led by a veteran seiyuu, Koen Akari. She's on a mission to pass the 'baton' of voice acting to the next generation of rookies and began a project to acquire those that would-be seiyuus. BATON=RELAY voice heroine game storyline will focus on the journey of 16 girls who dream of being voice actresses for their different reasons and, along the way, discover who they want to be.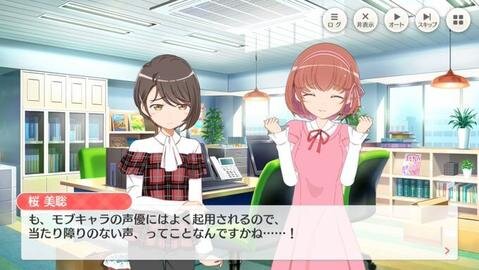 In BATON=RELAY voice heroine game, players will be able to direct the 16 voice actresses as they when on daily activities of a typical seiyuu such as lessons, audition, and recordings. Clearing missions and gaining experiences along the way will help the characters find who they want to be. Through interaction between the seiyuus of BATON=RELAY voice heroine game, the stories of each character will be drawn. Building trust between the girls will improve their relationship with each other as they began to open up about their thoughts and feelings.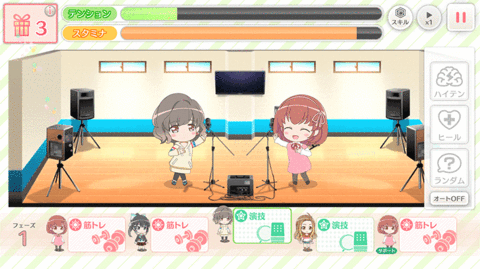 The 16 voice actresses of BATON=RELAY voice heroine game will take on an Anime challenge where the winner will get an offer as a lead role from the director. To win those challenges, players should raise their skills first through lessons and projects to gain 'self-confidence'. Once they have a sufficient amount, they can take the Anime challenge with auditions and recordings. Successful works will give players' Appreciations' such as other projects and production materials (arts and scenes) in the BATON=RELAY voice heroine game Activities list.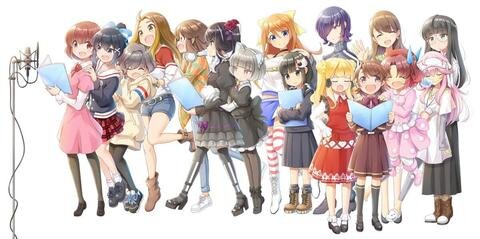 The characters of BATON=RELAY voice heroine game are divided into 2 categories:

Rookie Voice Actresses:
Sakura Misato
Hinata Hasumi
Kaoru Omikawa
Ririka Jingu
Saki Gojo
Kyoko Takahashi
Tsukushi Chitose
Toka Kabusaka
Kotone Shirakawa
Akira Hirose
Nao Aratama
Senri Kanzaki
Yuri Toda
Moe Murayama
Matsuri Tenjin
HInano Seto

Relay Production Staff:
Koen Akari,
Ikari Neiko
Yakumo Tsutsumi

There goes the things you should know before playing BATON=RELAY voice heroine game! So have you prepare yourself to be the producer of next generation of ultimate seiyuu? Let us know your thoughts about it in the comments below. And don't forget top up your iTunes balance for the game and get a $3 off for every purchase above $50 by using discount code '3OFF' only at japancodesupply.com!