Limited Gundam Model Kit to Add More to Your Collection!
If collaboration items like PC peripheral, helmet, etc did not interest you, maybe this Model Kit collaboration will empty your wallet! After all, Gunpla (portmanteau of Gundam Plastic Model) is all about building your own kit with tons of freedom while doing it.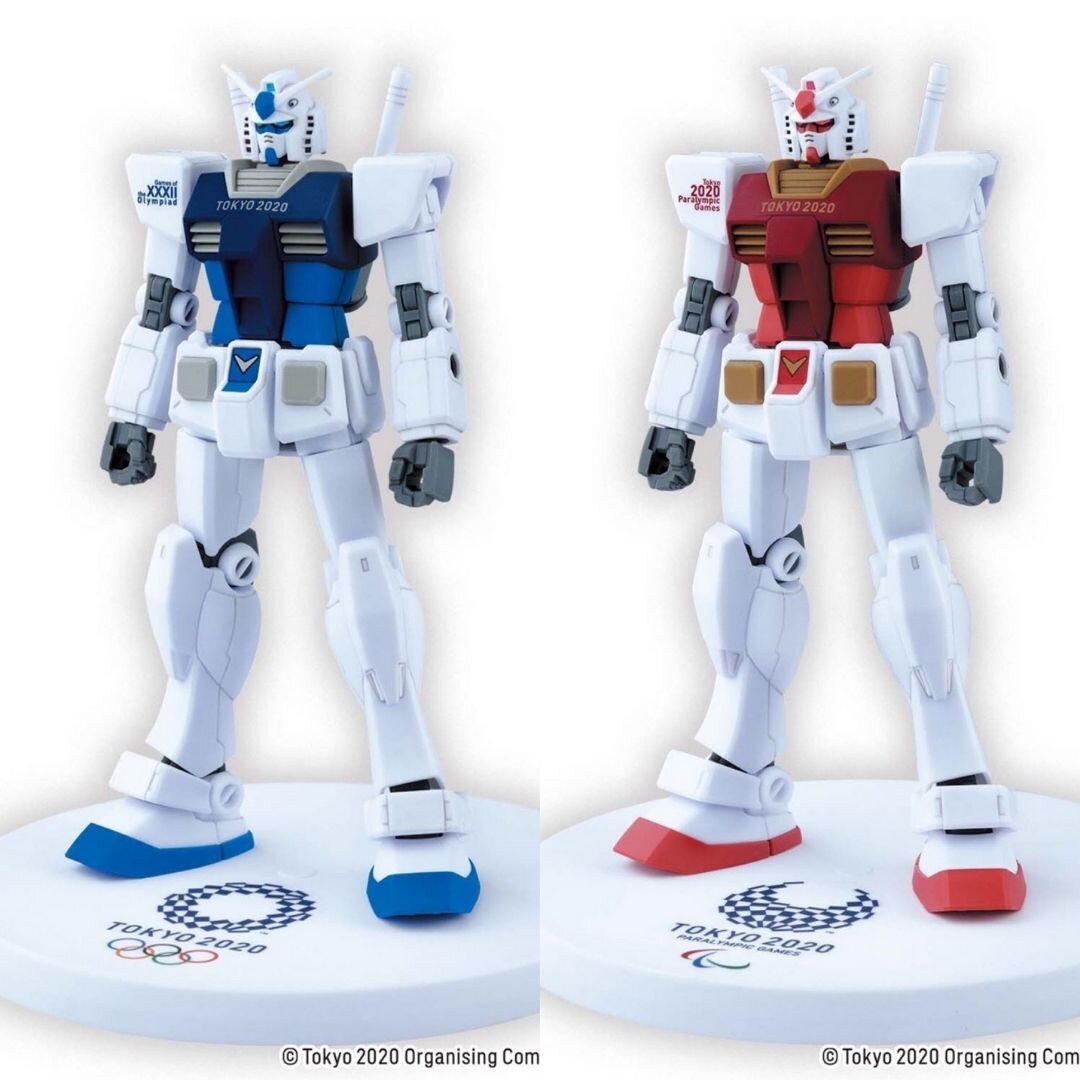 Tokyo 2020 Olympics
To celebrate the Tokyo 2020 Olympics, Bandai released the limited Tokyo 2020 Olympics RX-78-2. However, due to COVID-19 Tokyo 2020 Olympics being postponed to 2021, we predict that this kit will have a surge in prices. If you have them, it'll be a great idea to keep it stashed and sell it later!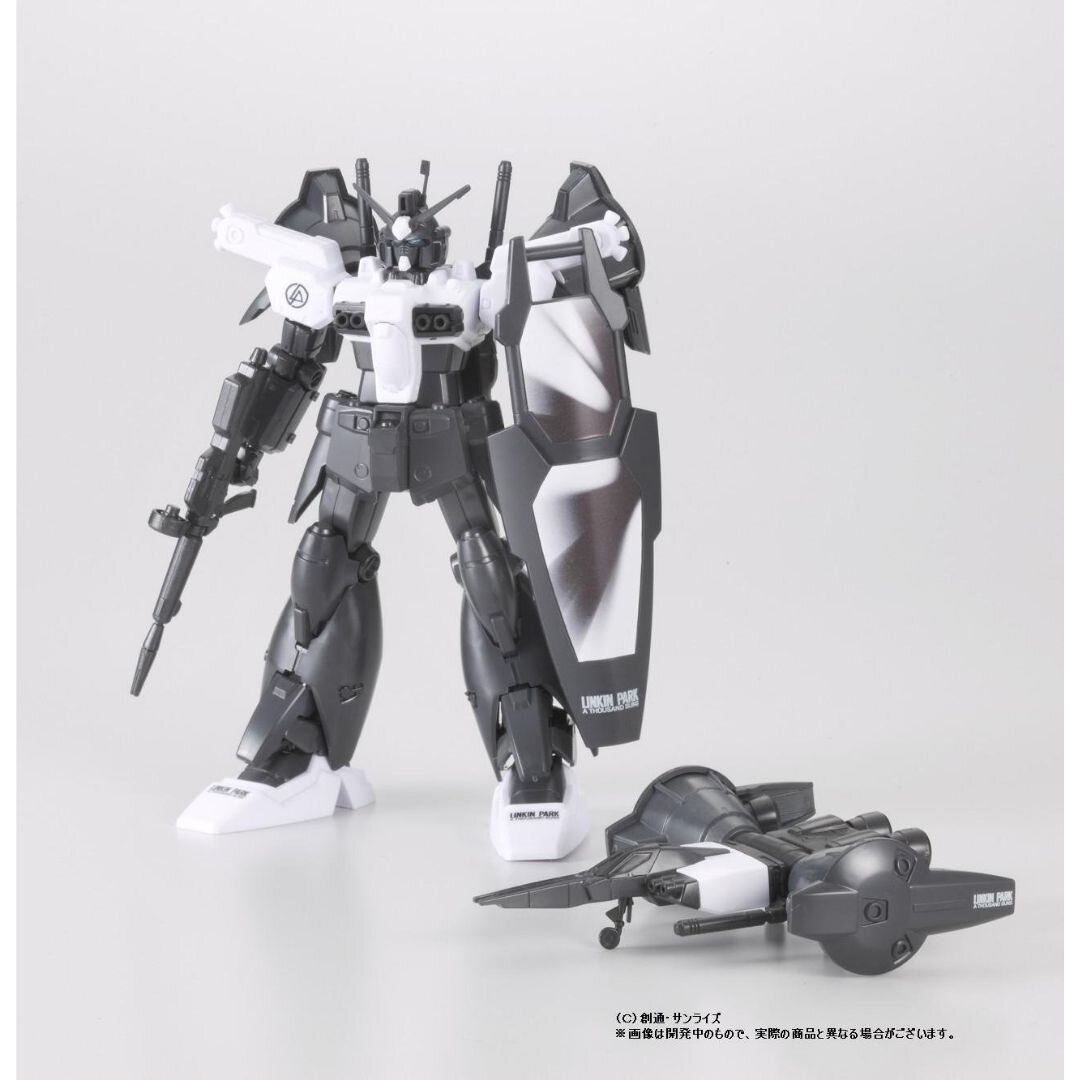 Linkin Park
A special collaboration between for the 30th Anniversary of Gundam, Bandai released a special edition of the HG GP01Fb with Linkin Park color scheme and custom decals. Bandai also includes Linkin Park's album "A Thousand Suns" with this kit. A great kit completed with great music!
Japanese Baseball League
Working together with 12 Professional Japanese Baseball teams, Bandai released 12 version HG RX-78-2 complete with the team color and logo. Show your love for Japanese Baseball League and the teams with this massive collection model kit. If you bought them all, it will take at least 1 week to complete them!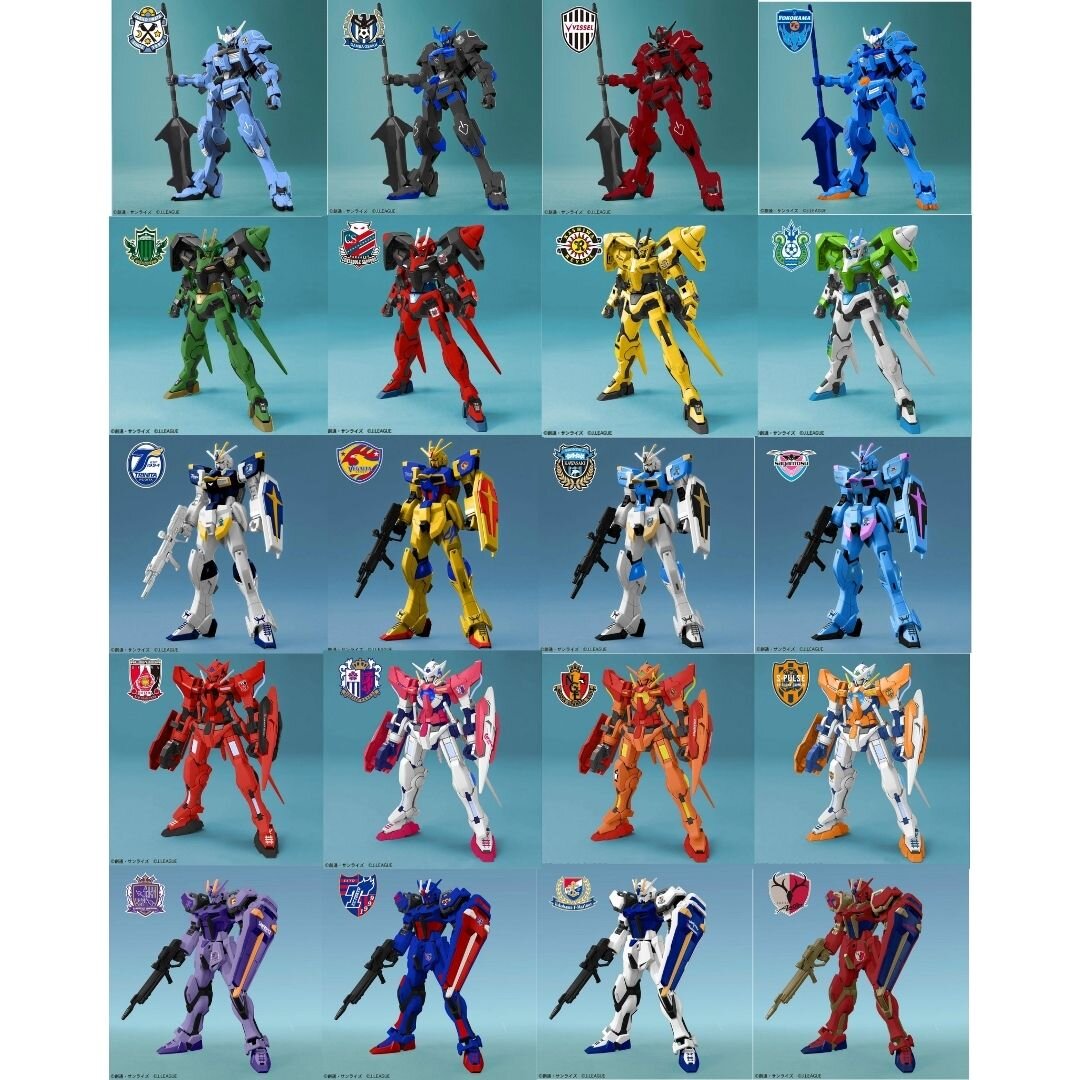 Japanese Soccer League
The next one after baseball was of course, soccer! Unlike the previous baseball collaborations, Bandai released others HG model kit for this collaboration. Bandai used Strike and Impulse Gundam from Mobile Suit Gundam SEED and SEED Destiny, Exia and 00 Gundam from Mobile Suit Gundam 00, and Gundam Barbatos from Mobile Suit Gundam Iron-Blooded Orphans.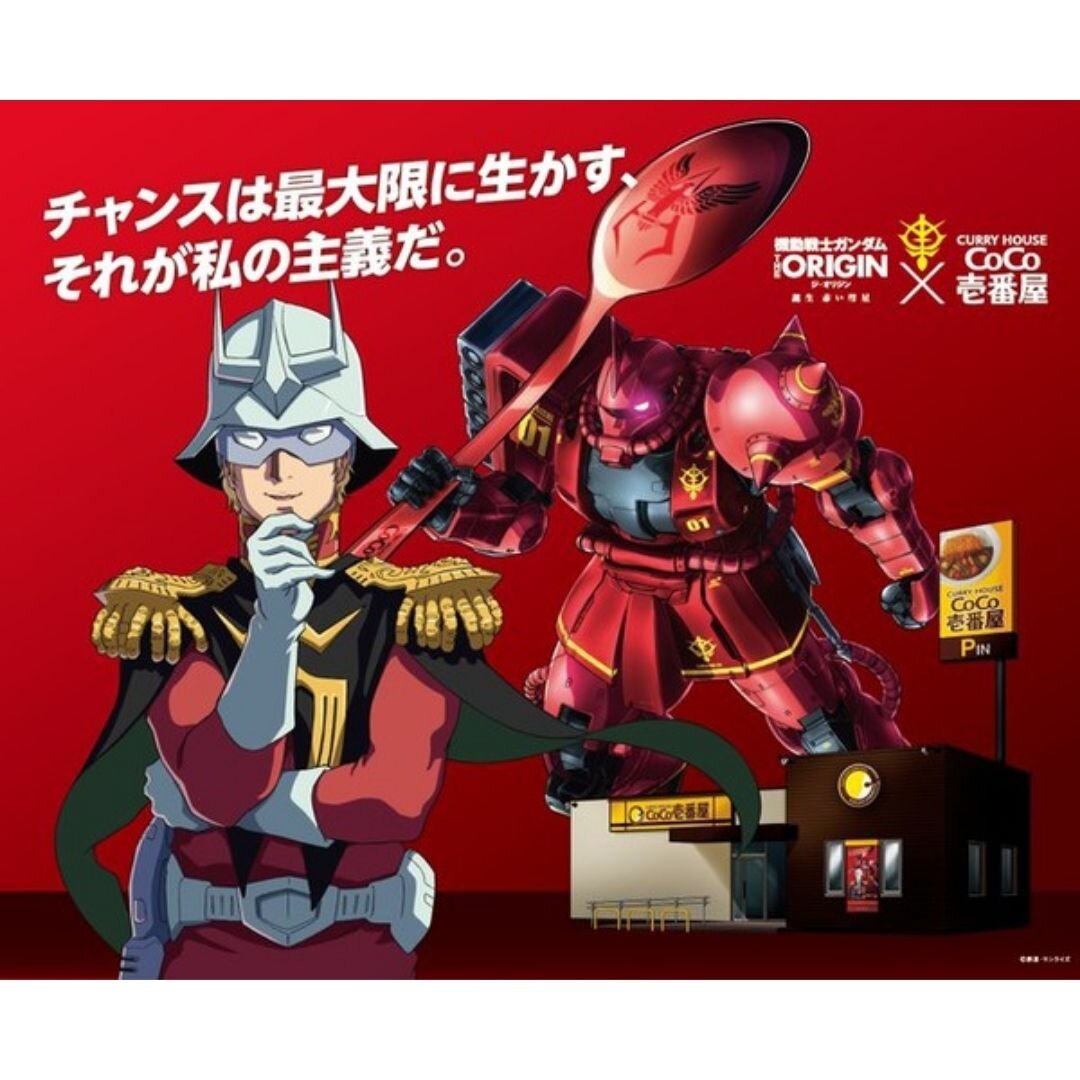 Cocoichi Zaku
Okay, enough with the Federation's experiment mobile suit and it's time for the Zeon's mono-eyed red comet to shine! To celebrate the launch of the sixth episode of Mobile Suit Gundam : Origin, Rise of the Red Comet Japanese's famous curry chain Coco Ichibanya celebrated it by collaborating with Bandai. Releasing their own limited kit of Char's Zaku with a Zeon spoon included, this might be the perfect spoon to eat the perfect curry!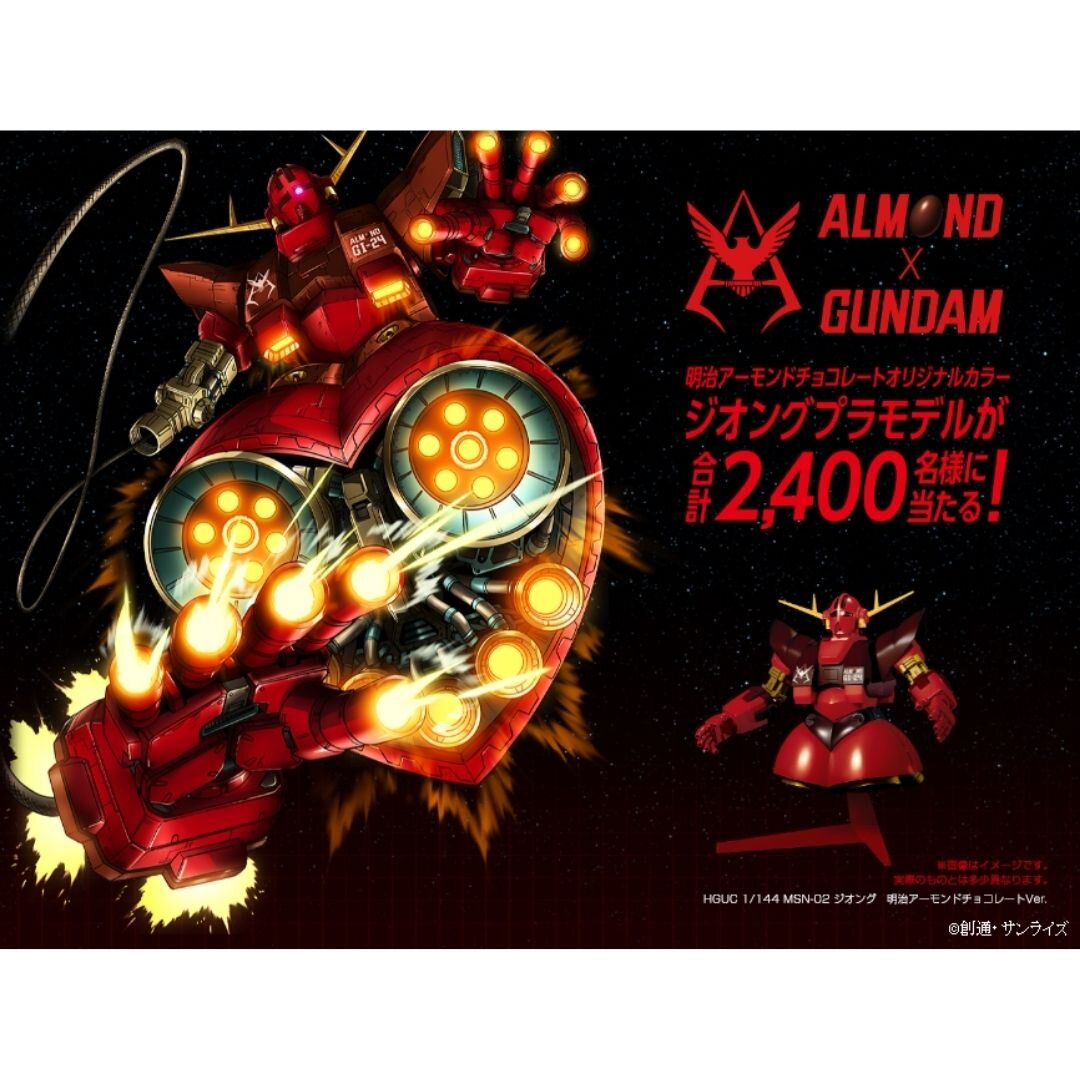 Meiji Almond
Meiji Almond has collaborated with Bandai for the release of their own version of HG Zeong! The beautiful Zeong is finished with a color of red and chocolate, a perfect combo for the red comet! This kit will reach soaring high prices as it is limited to 2400 kit, so if you have it, it's better to keep it!
And that's all! While Bandai is always pumping collaboration items, these kits might be one of the more interesting ones. Do you have any of them? If yes, let us know the story on how you got yours!