Lift the Curse by Trying All Clothes on the New Konosuba's Game!
Did you read the title? Believe it or not, Konosuba has launched its brand new game called "Konosuba: Love for this Tempting attire". The new Konosuba's game is actually a follow-up title to "Labyrinth of Hope and Gathering". In spite of being from the same anime, "Love for this Tempting attire" is going to show you a new adventure that you never knew before. Your game story will focus on making your party members wear all kinds of clothes.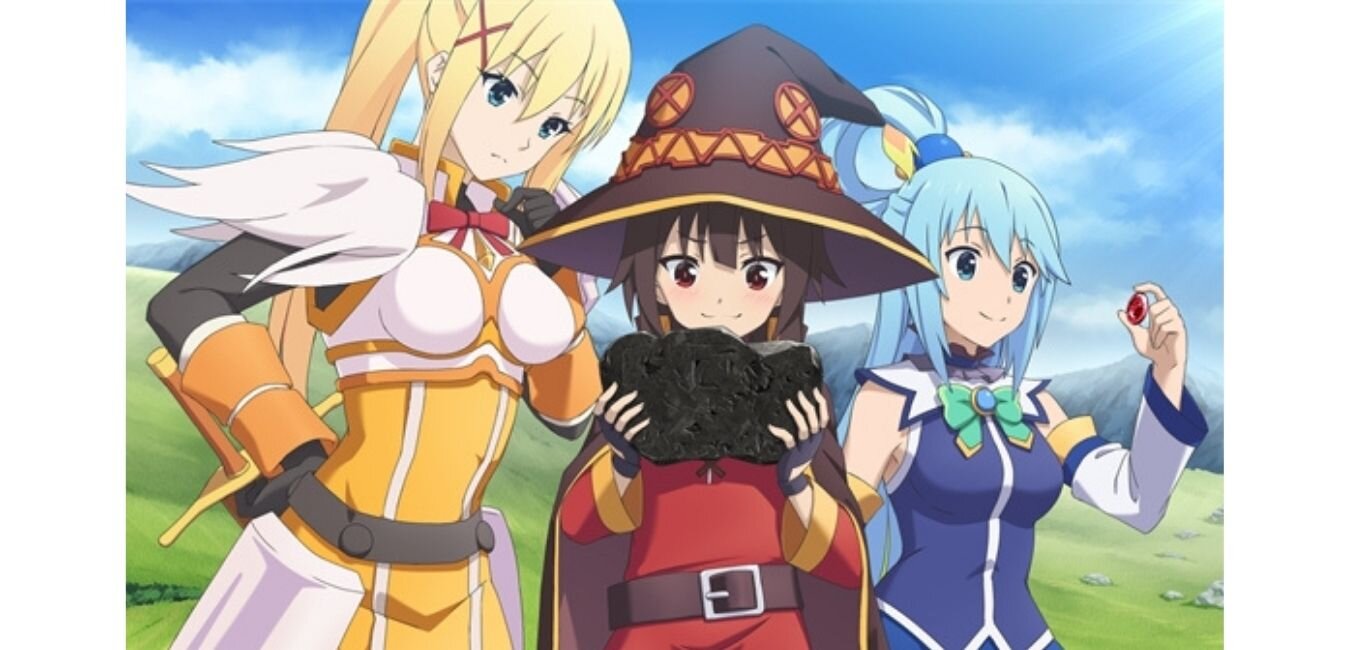 So what does the new Konosuba's game about? Well, it's not much different from the original storyline. Kazuma and friends received a mission from the guild to go out on a quest. During the journey, his party members found a mysterious black stone. It turns out that this stone has a curse that can make the personality turn 180 to the one who finds it.

With that said, Aqua, Megumin, and Darkness undergo a total change in traits after holding that stone. What kind of traits, you ask? Well, we're pretty sure you can tell just by looking at their clothes below.
                                            Aqua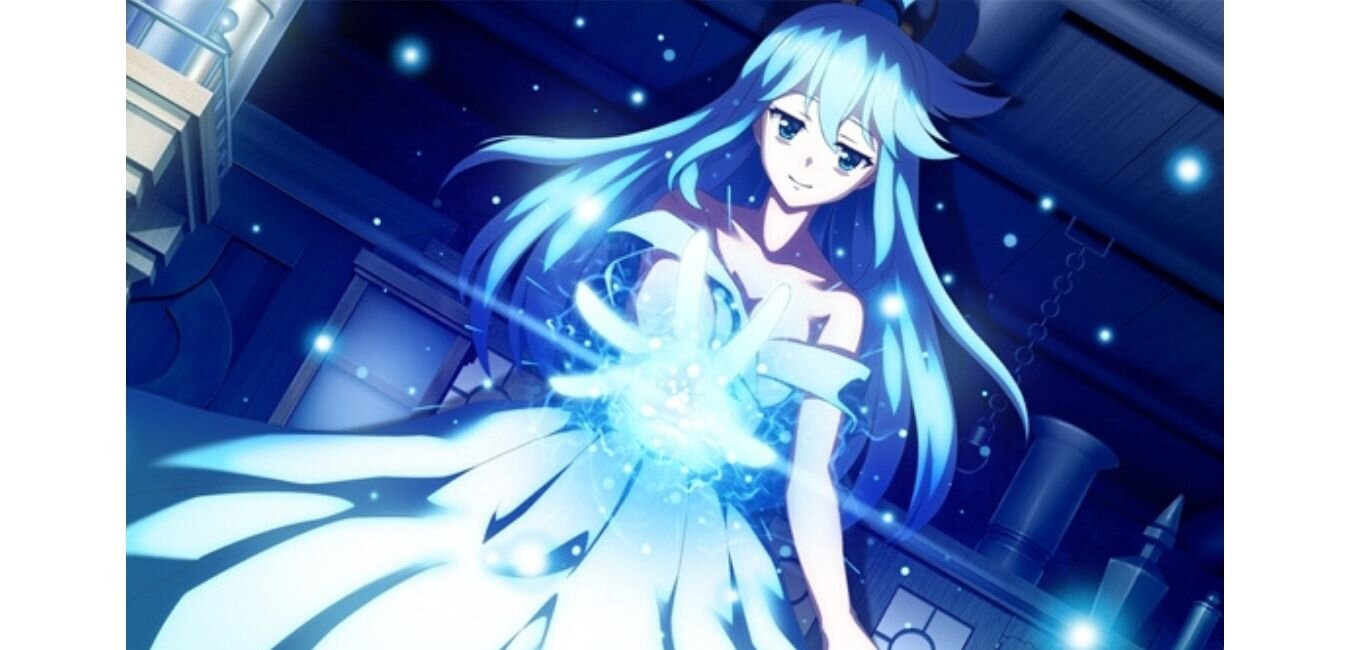 A dumb and useless water goddess Aqua has transformed completely into a graceful and wise being. What the heck?! This is truly unexpected. It's actually a good thing as for the first time we can see Aqua being useful for the team. Look at her beautiful eyes gazing at us with a gentle look. Doesn't it feel like we are being purified by some sort of secret energy? Whatever it is, it's sure nice to see her with this appearance.
                                         Megumin

Megumin has forgotten the importance of being an adult. Having said that, staying as a Loli is the best moment ever. In this appearance, Megumin believes that Lolis are supreme above all else and no one can defy the Lolis prominency. Although it's nice to be a little kid forever, you still need to grow up and be a decent woman, Megumin!
                                         Darkness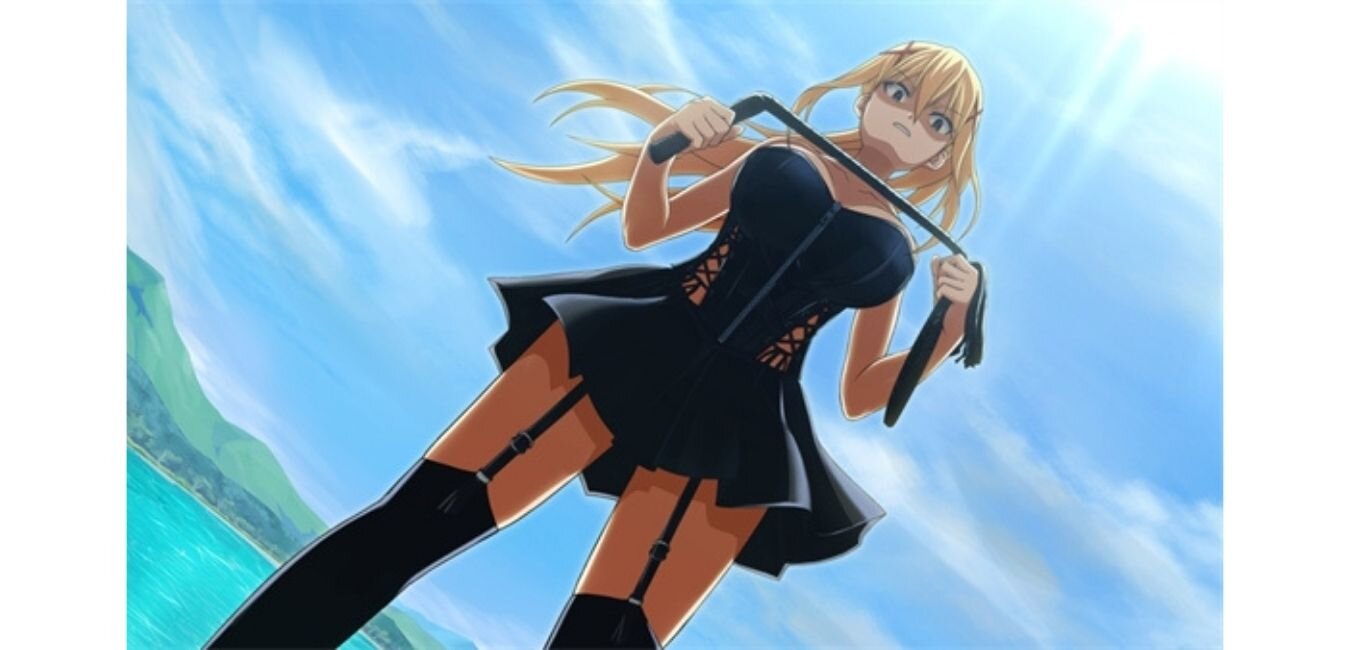 A super masochist Lalatina turns into a femme fatale girl?! It seems like she's ready to whip some naughty boys. You know sometimes it's good to try new things. Maybe after being dominated by her, you can find something pleasurable that you never knew before? This is your only chance to bow before her, or you might never find out what kind of pleasure you might receive( ͡° ͜ʖ ͡°)
The effect of this curse is truly dumbfounding, isn't it? Lifting this curse is your main mission in this new Konosuba's game. Kazuma needs to create all kinds of clothes that fulfill his team members desires and make them wear these clothes to lift the curse. However, there ain't no such thing as a free lunch in this world, honey! You have to make your party work by doing some part time or quests. Gradually, you will be able to collect the materials needed for those clothes as you earn more and more money.
After reading all these, are you interested in playing this new Konosuba's game? KonoSuba: Love for this Tempting Attire is available on PS4 and Nintendo Switch store. If you are out of store credit, you can check japancodesupply.com to top up your balance!