Hunter X Hunter & Berserk: Endless Tale of Hiatus
Let's be real, being a mangaka is by far an easy job. With deadline after deadline, they are not only required to be in their top condition, they also need to make sure people will still look forward to their manga. Many popular manga managed to win the hearts of many, but even fewer managed to win the eternal loyalty of their fans. This loyalty of the fan base can be measured on how patient they are to wait for the ending or at least until the next chapter is released after hiatus. Although it is sad, two of our favorite manga fall in this category. Thus, today we will be talking about Hunter X Hunter & Berserk: endless tale of hiatus.
Hunter X Hunter


Hunter X Hunter follows a boy named Gon who wants to be a Hunter, a profession that specializes in tracking rare or identified species, treasure hunting, lawless criminal, and the strangeness of the unknown. His dream is due to his admiration as well as curiosity on why his father left him for this job.
Hunter X Hunter first chapter was released back on March 16, 1998 in Shonen Jump Weekly magazine. 1101 Weekly Shonen Jump issues were released since Hunter × Hunter's debut, however they have only appeared in less than 400 issues. Currently their longest running hiatus is 102 issues, with the last updated chapter released back in the end of 2018. Unfortunately this constant hiatus, Hunter x Hunter's was granted another name by its fans: Hiatus x Hiatus. There is even a website where you can track Hunter x Hunter hiatus charts!

The reason for this long hiatus is due to the mangaka's, Yoshihiro Togashi, physical condition. It has been reported that hei has been suffering from chronic back pain for years, forcing him to take frequent breaks. However, please don't worry as Togashi has mentioned that he planned on finishing the series… that or died trying.
Berserk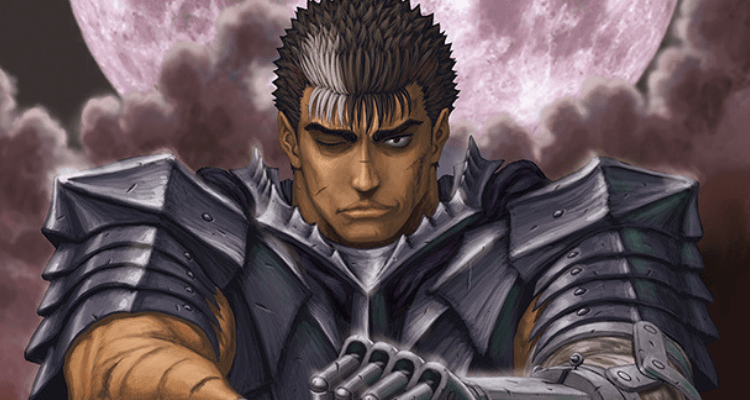 If you think that Goblin Slayer is dark, it is nothing compared to Berserk. The story follows Guts, a mercenary who has a fearsome reputation due to his berserk nature in battle. His reputation caught the attention of Griffith, the leader of a mercenary group known as Band of Hawk. Thanks to his skills, he managed to rise through the ranks and eventually become the leader of the right-hand man. Along the way, Guts gradually develops a romantic relationship with Casca, the unit commander. Sounds nice, right? Well not for long. At some point, Griffith pretty much wreaks havoc to the whole world, betrayed Guts, and raped Casca right in front of him.
With explicit violence in every chapter and rape in every other, this manga is not something we reccomend if you want to relax. However, we have to agree that Berserk is one of those dark manga that you just can't put down.
Unlike Hunter x Hunter, Berserk's chapter is published on a bi-weekly basis… or at least it's supposed to. In 2007, Berserk's release date started to fall apart. Currently its longest hiatus was back in the second half of January 2013 all the way to April the year after.

The reason for Berserk inconsistency is due to the mangaka being mentally exhausted. Well, it is not a surprise judging on how complex the plot is as well as the detail drawn in the manga itself. However there are some rumors that the real reason for it is because he is too busy playing IdolMaster. Regardless of the reason, we just can't wait to see the next showdown between Guts and Griffith!

So who do you think will end first? Well… it doesn't matter for us as long as they both got completed! After all, Hunter X Hunter & Berserk: Endless Tale of Hiatus is not something we look forward to.