What We Know About Doraemon: Nobita's Story of Seasons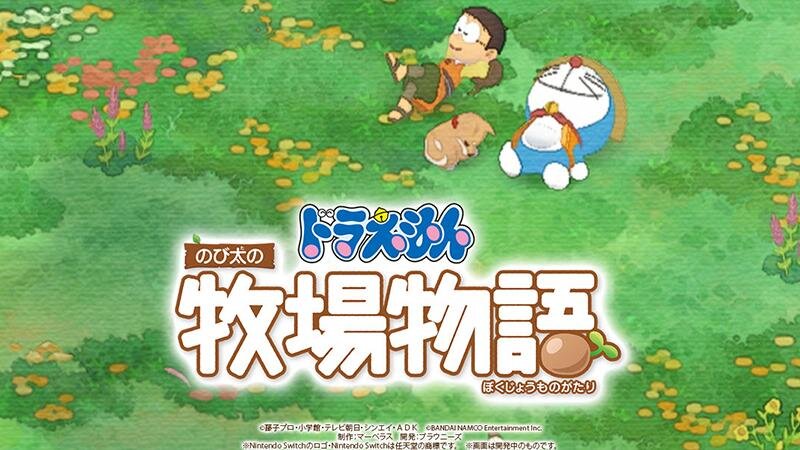 Doraemon: Nobita no Bokujou Monogatari or better known in the west as Doraemon: Nobita's Story of Seasons is an upcoming crossover game in the Story of Seasons settings with characters and special items from the Doraemon series for Nintendo Switch and PC. The game is produced by Marvelous, developed by Studio Brownies and published by Bandai Namco Entertainment.
The main game Bokujou Monogatari or Story of Seasons was formerly known as Harvest Moon. It is an agricultural simulation role-playing game series which was created by Yasuhiro Wada and produced by Victor Interactive Software before this company was acquired by Marvelous Entertainment and now called Marvelous Inc.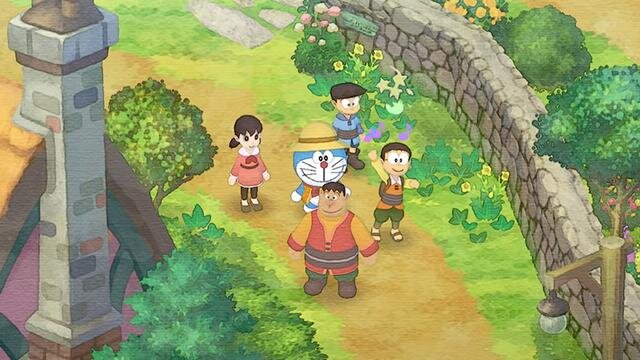 The story is about Nobita and Doraemon finding a mysterious seed which they presumed to be a new plant species, thus Nobita attempted to plant said seed. As the plant was growing well into a tree, a tornado appeared out of nowhere and blew Nobita and friends away into the sky.
Right after they woke up, they realized that they were below a huge tree that they had never seen before. There, they met with a boy called Ranchi. He told the group that they are currently in a town where they have never heard before: Season Town.
Ranchi suggested the group that they should stay at the town and help the villagers until they managed to find their way home. Agreeing to the boy's suggestion, Nobita and friends went their separate ways in that town.While the others are helping the villagers out, Nobita took charge of Ranchi's deteriorating farm by himself.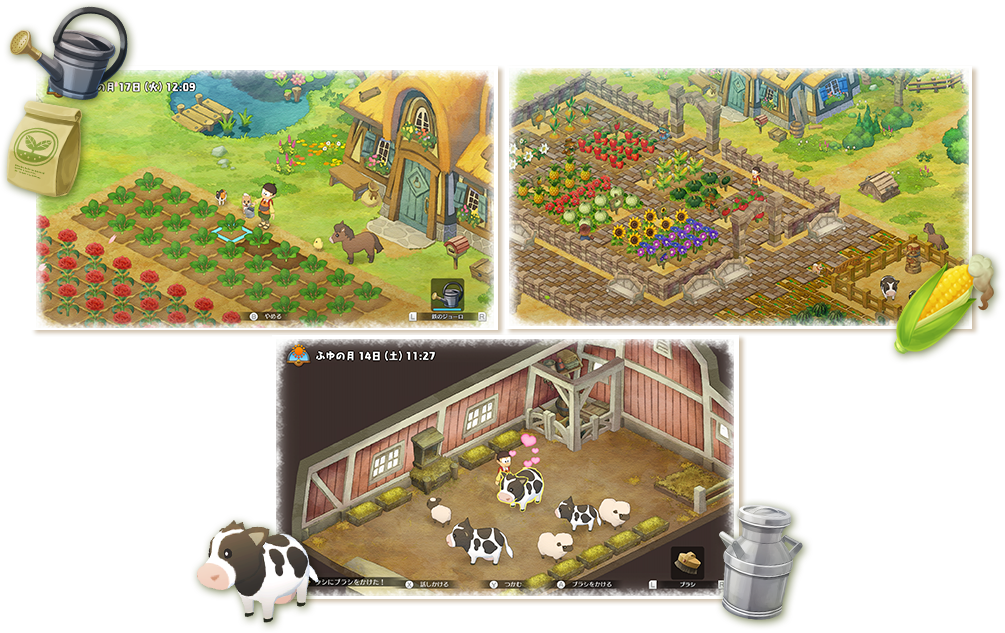 In this agricultural simulation game, Players can enjoy a farm life where they can control Nobita to take care of the fields and grow many kinds of crops that match the seasons and took care of the farm animals like cows, and chickens. Not only that, Players can experience the slow and care-free life of Nobita as a farmer in Season Town freely what with the abundant amount of residents in the town along with their individual stories throughout the seasons.  
Since this is a crossover with Doraemon, a cat robot from the future, Players can use his secret gadgets to further help the town and its people. For example, the famous Anywhere Door could transport Nobita from the Ranch to the Beach in an instant, and there is also a gadget that could increase the crops' growth rate.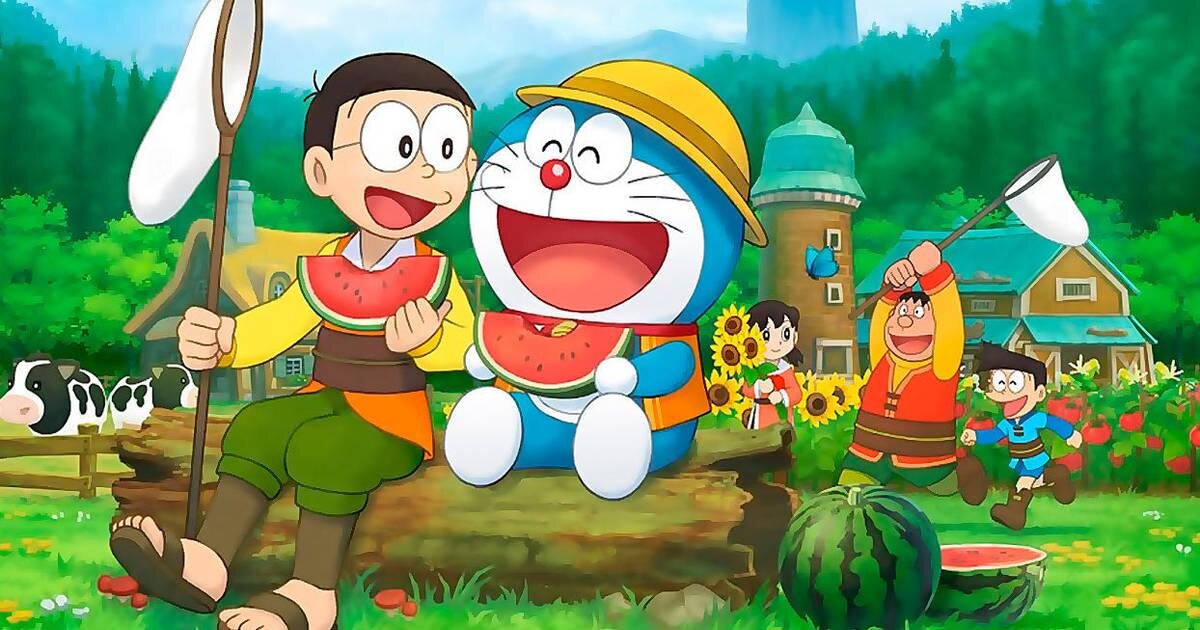 The main characters  in this game are:
Nobita

(Voiced by Megumi Oohara)
A lazy, and clumsy young boy who despised studying and is inadequate at sports. Despite that, he is very mindful of others and has a kind heart.
Doraemon

(Voiced by Masabi Mizuta)
A robot that came from the 22nd century. He appeared one day from Nobita's desk, and since then has been lending his hand to Nobita with his future gadgets. In Season Town, the robot is helping the Mayor as an assistant.
Shizuka

(Voiced by Yumi Kakazu)
Shizuka is Nobita's classmate at their elementary school. In contrast with Nobita, she is very level-headed and loves studying. She takes care of the sick and injured villagers in Season Town's clinic.
Giant

(Voiced by Subaru Kimura)
Nobita's bossy and rather harsh classmate, though beneath the rugged exterior is a friendly boy. He works as an apprentice of the carpenter shop named "Totenkan" at Season Town.
Suneo

(Voiced by Tomokazu Seki)
Another classmate of Nobita who always speaks politely and clever. In the town he helps out at a restaurant called "MogMoog".
While the villagers from Season Town are: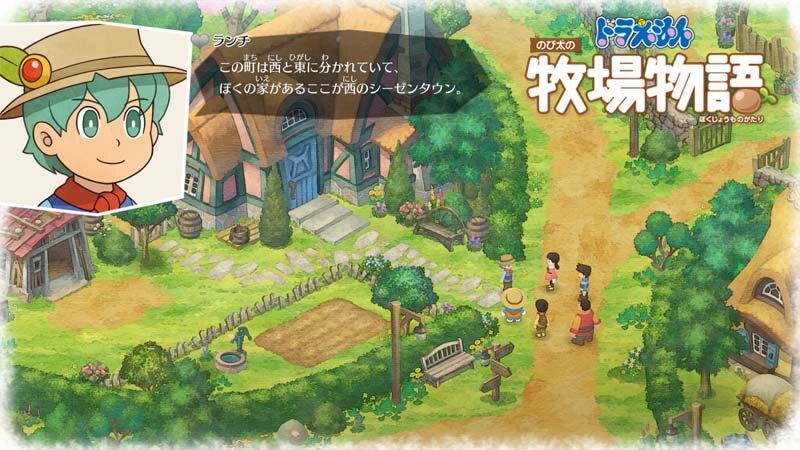 Ranchi

(Voiced by Ayane Sakura)
A kind boy who discovered Nobita's stranded group in Season Town. He lives together with Pasuchii who had a hard time walking due to old age, and so Ranchi ran the family ranch by himself. He will help in guiding Nobita on how to take care of said ranch.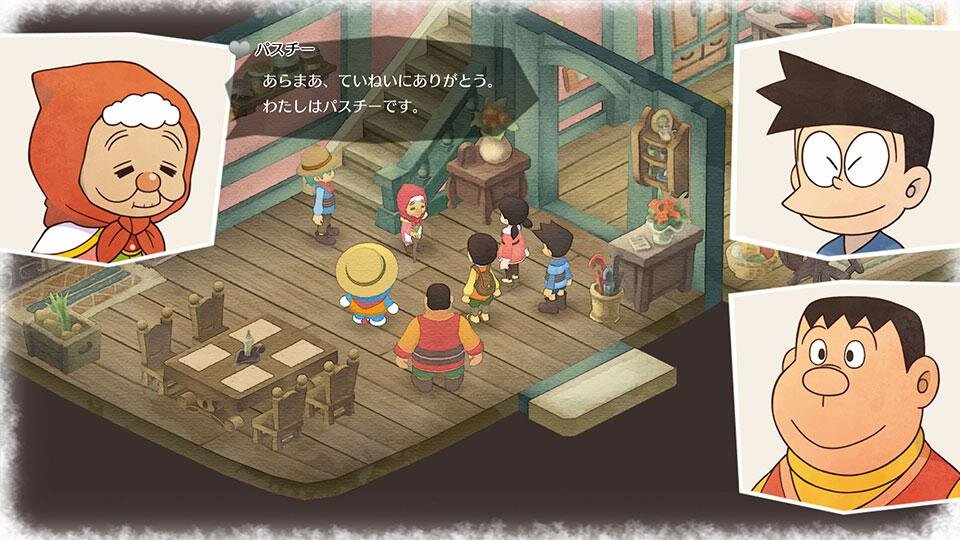 Pasuchii

(Voiced by Fujiko Takimoto)
The oldest person in Season Town. She lives together with the kind Ranchi and welcomes Nobita's group into her home when they got stranded in the town.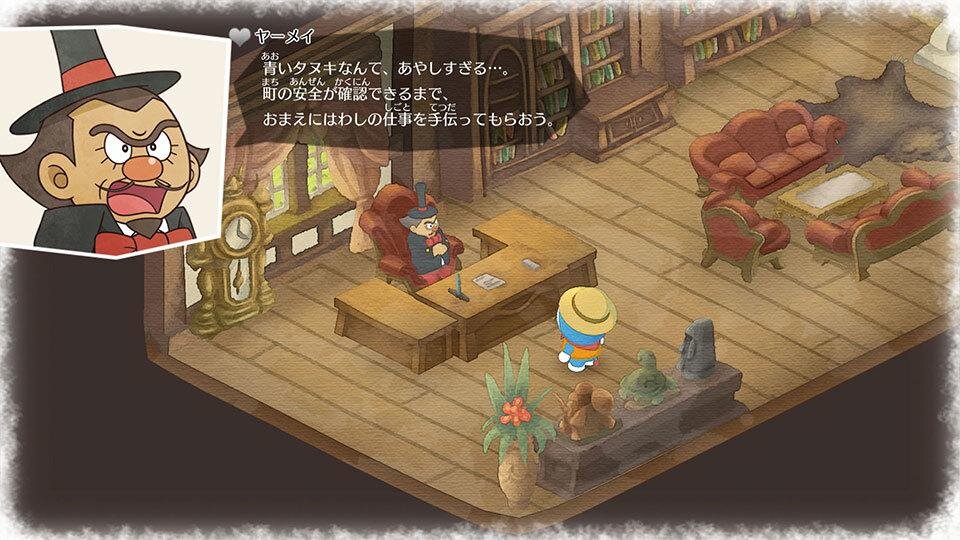 Yamei

(Voiced by Shinpachi Tsuji)
Yamei is Season Town's Mayor. He is very harsh towards children who don't help the adults. He confiscated Doraemon's future gadget because he felt like the tools are dangerous.
According to the developers, as the Players follow the progress of Nobita and the others' story, the mysterious reason behind the tornado whisking Nobita's group away to Season Town will begin to unfold. The developers also mentioned that the theme of this game is familial love, so expect the main story and the sub-stories to be revolving around the characters' family.
Doraemon: Nobita's Story of Seasons was announced on February 14th at Nintendo Direct Presentation, and will be released in Japan on June 13th this year. While for Asia and South Korea, the game will be released on Summer 2019 for Nintendo Switch, and Fall 2019 for PC.
For Nintendo Switch players, you can buy this game through Nintendo eShop using the Japanese Nintendo Prepaid Card
. Have you pre-ordered this adorable farming simulator game?!