Aopella: Where Boys and Acapella Come Together in Harmony!
KLab, the company of the LoveLive franchise, has just announced their newest multimedia music project called 'aopella?!'. Instead of bands and idols, they're trying to create another trend by focusing on acapella. Since the project is very different from others KLab has worked on before, we can't help but wonder how they will work on this. Without further ado, let's take a look at Aopella: where boys and acapella come together in harmony!
Aopella is a musical project that focuses on acapella, a type of musical performance where people perform without any instruments. The story starts off with two groups of high school students who were moved by a live acapella performance. The event inspires them to create their own units and join a competition called 'Aopella'.
The first Aopella unit to be introduced is Riruhapi. It consists of the first and second years of Metropolitan Otowa High School:
Suzumiya Hajime (V.A. Kimura Ryouhei)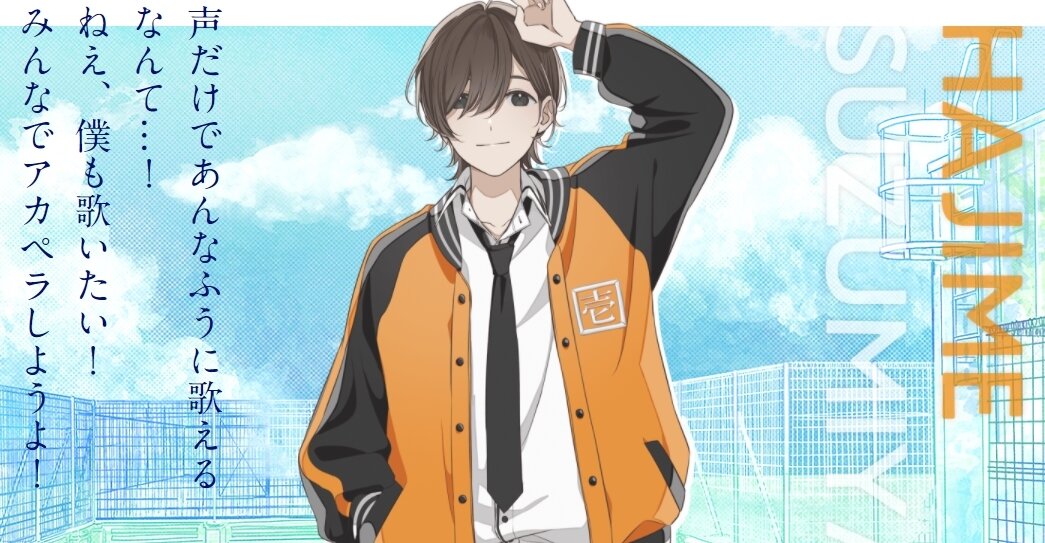 In Aopella unit Riruhapi, Hajime is not only the leader but also the second vocalist. He is a quite laid back kind of guy... unless when it comes to acapella
Tanba Rin (V.A. Ohsaka Ryota)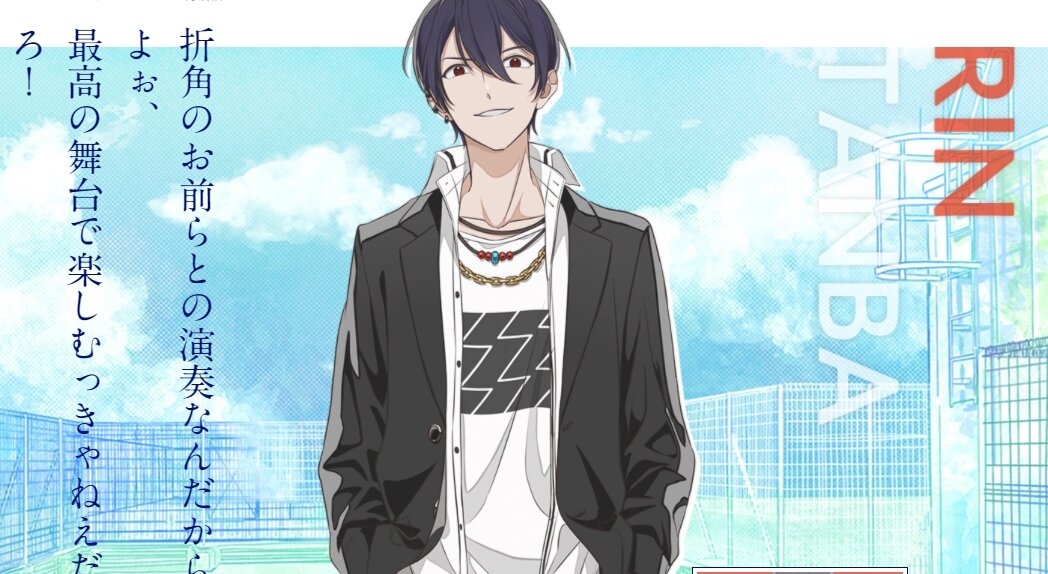 Rin was hailed as the Aopella unit's 'Mom' and is the top vocalist of Riruhapi. He's very compassionate despite his delinquent-like style.
Michitaka Kariyazono (V.A. KENN)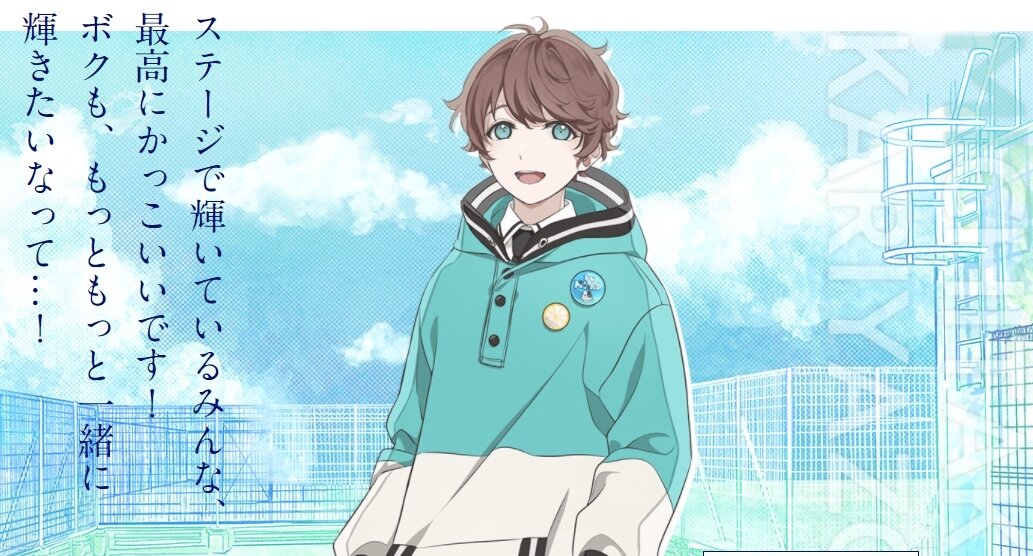 Kariyazono is the third vocalist and 'Angel' of Riruhapi. He has the most singing experience among the members of the Aopella unit.
Shihou Luka (V.A. Kakihara Tetsuya)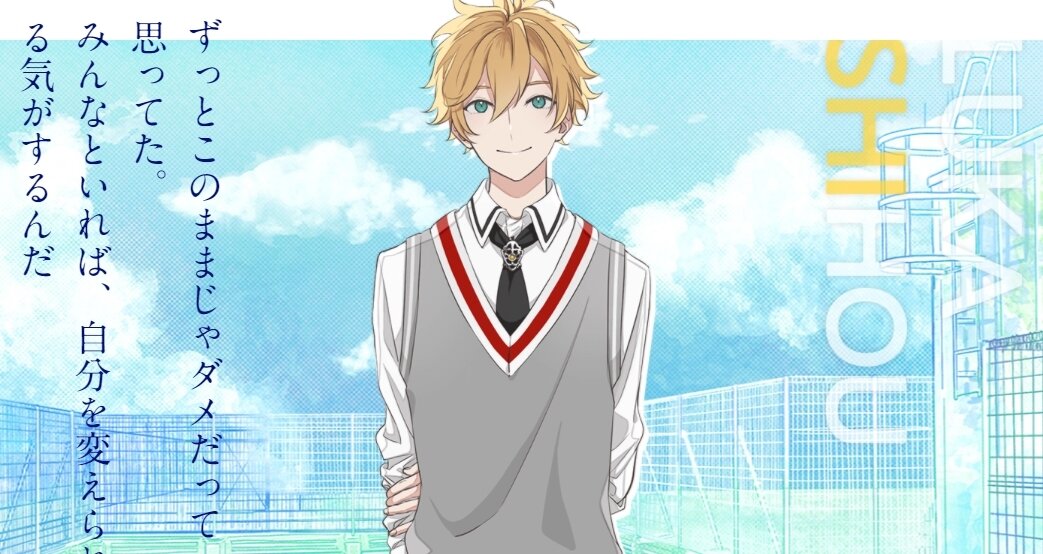 He's the shy visual of Riruhapi and the fourth vocalist of this Aopella unit. Truth to be told, the reason he joined his unit is to be more confident!
Soenji Sayo (V.A. Maeno Tomoaki)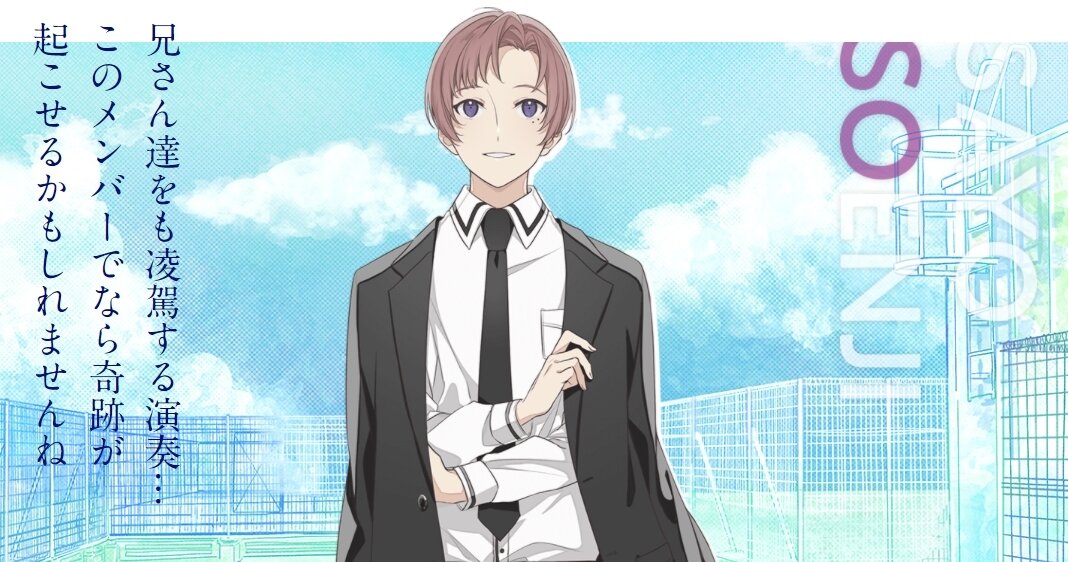 He's the bass vocalist of Riruhapi and the brain of the Aopella unit. Which is not a surprise as he was given the responsibility to oversee their training.
The second Aopella unit introduced in this project is FYA'M'. It also consists of first and second-year students at Kanadezaka Private High School:
Soenji Asaharu (V.A. Sato Takuya)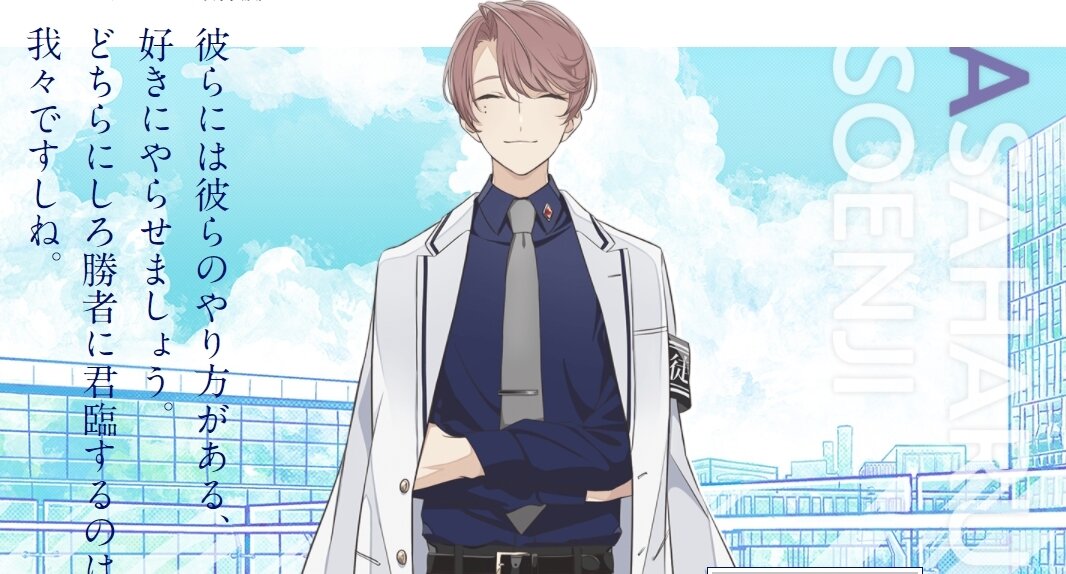 Asaharu is the leader of FYA'M' and the fourth vocalist of this Aopella unit. Not only that, he is also the student council president of Kanadezaka High.
Coresawa Maito (V.A. Ono Yuuki)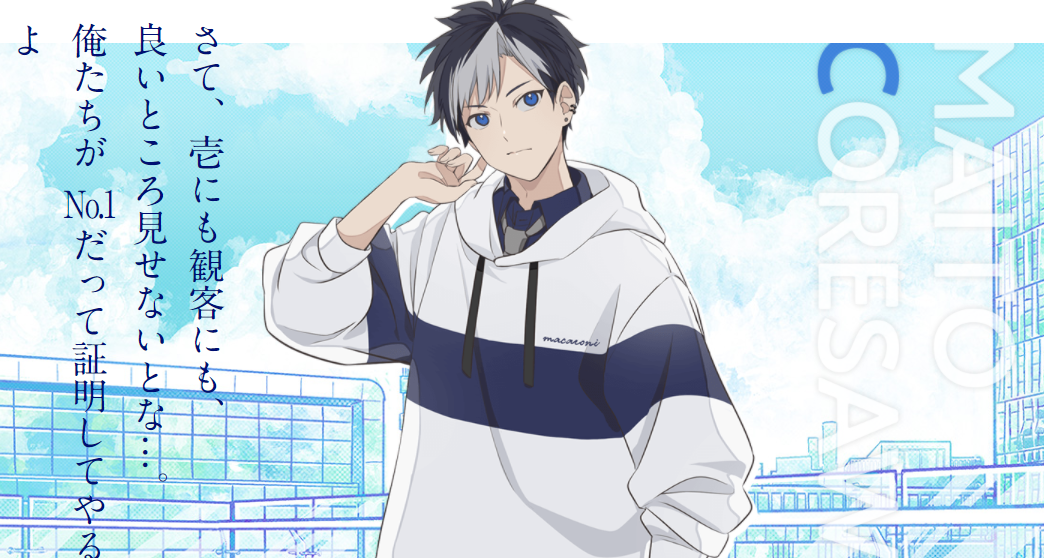 Maito is the lead vocalist of FYA'M' and the most capable of all the members. Due to his determination, he became the one who oversaw his Aopella unit training.
Ayase Mitsuo (V.A. Toyonaga Toshiyuki)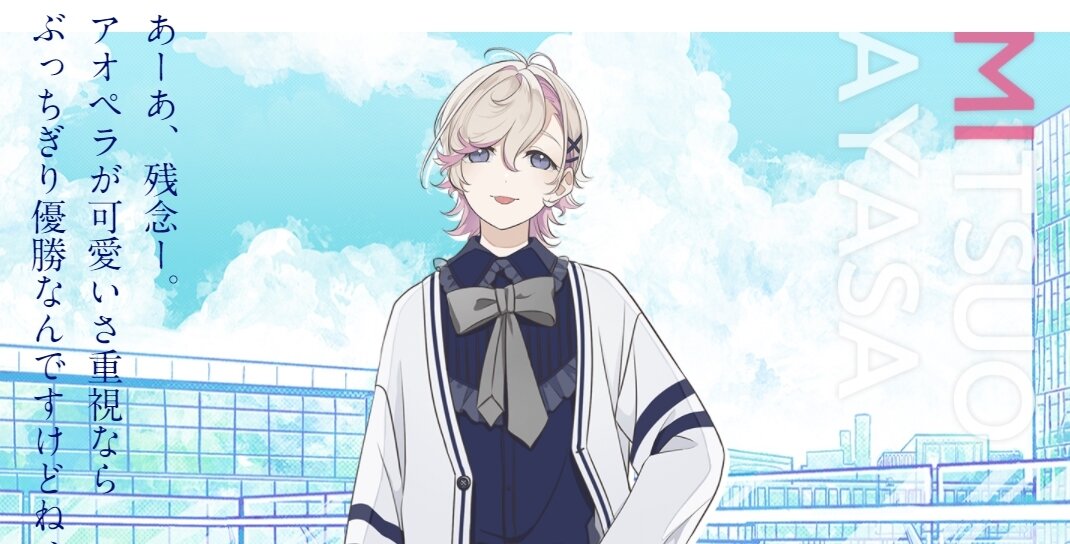 He's the top vocalist of FYA'M' and the one in charge of the song arrangements. Despite his seemingly innocent features, he's actually very narcissistic.
Shigaki Akira (V.A. Urata Wataru)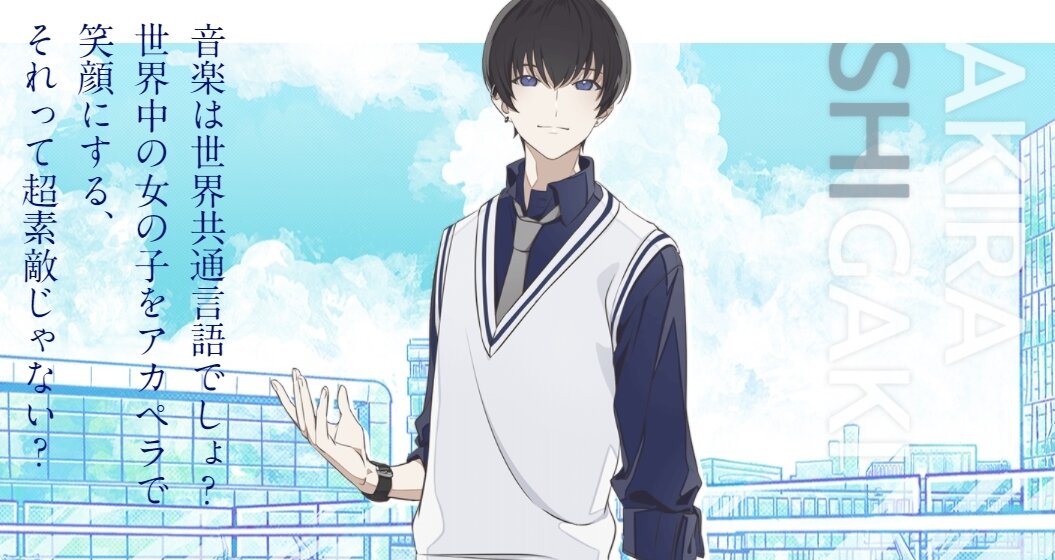 Akira is the most popular member of FYA'M' and is the second vocalist of this Aopella unit. He joined the unit because he heard that 'guys that can sing are popular'.
Nekoyashiki Yui (V.A. Hamano Daiki)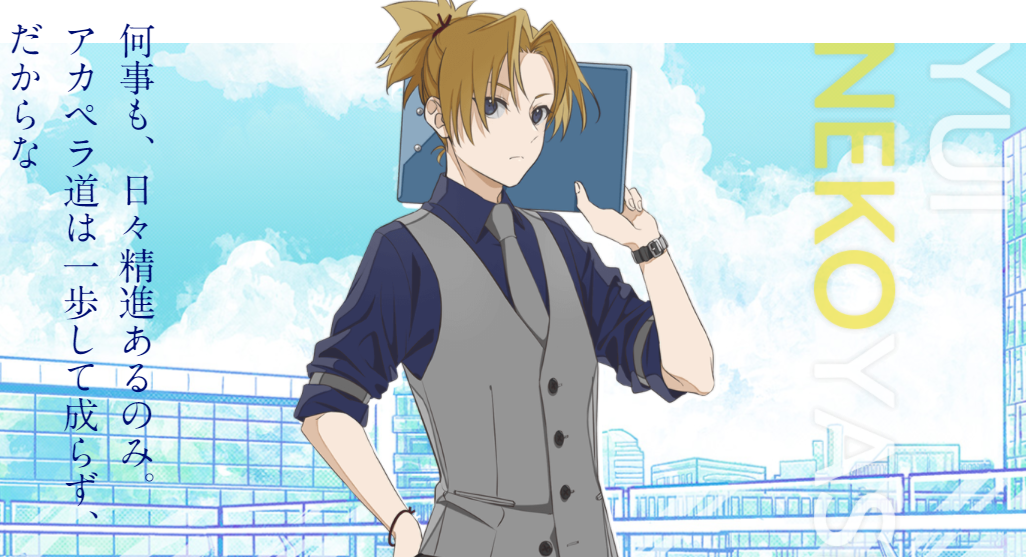 Yui is the bass vocalist of FYA'M' and a member of the discipline-committee. He's the one who keeps the boys of this Aopella unit in line since he's very strict.
Shinkai Fukami (V.A. Nakamura Shugo)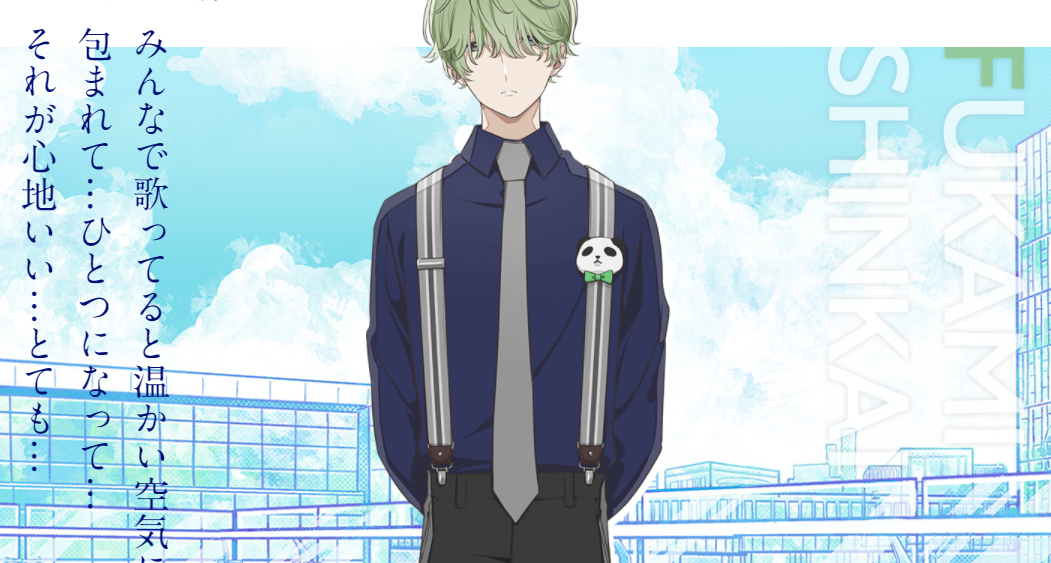 Fukami provides the percussion for FYA'M' and is considered his Aopella unit's trump card. Although he looks tough, Fukami is a huge softie.
So what do you think of the story and the characters of Aopella? We're expecting great things from this musical project considering the new approach and the top-notch cast line! Do you think KLab will release a game for them soon? Anyway, make sure to listen to their cover of King Gnu's 'Hakujitsu'' and Official Hige Dandism's 'Pretender' while we are waiting for more!