A New Beat is Coming in 22/7 Ongaku no Jikan Rhythm Game Release!
Dear music lovers, a new beat is coming for you in 22/7 Ongaku no Jikan game adaptation! Born as a joint project between Aniplex Studio, Sony Music Records, and Yasushi Akimoto; it is a game that introduces both digital and real-life counterparts for its group. After the Anime release, developers h.a.n.d. Inc. will release a 22/7 Ongaku no Jikan game adaptation for iOS, and Android in Spring 2020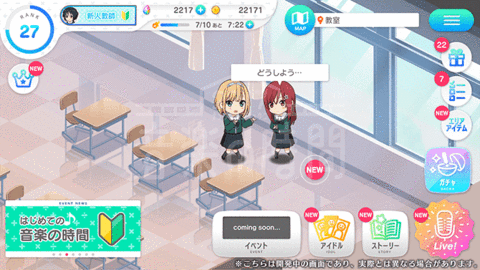 22/7 Ongaku no Jikan game will also follow the same story as its Anime adaptation. It is about eight high school girls who each received an invitation to form an idol group called 22/7. The game itself will have two main parts; Story and Live modes.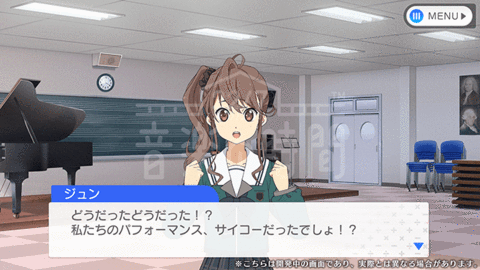 The Story mode will follow the daily lives of 22/7 Ongaku no Jikan game with eleven stories available to unlock. Players can witness the interaction between 22/7 members that will recreate the story timeline from the Anime adaptation.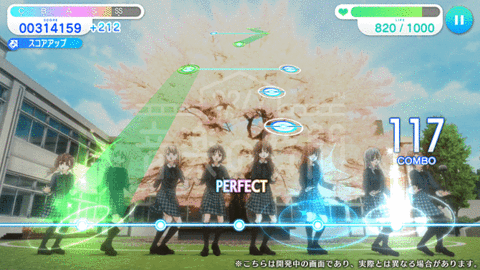 The Rhythm mode will allow players of 22/7 Ongaku no Jikan game to play all the music released by the group; originals, and cover songs. You can also get themed and limited-time idol cards with costumes through Gacha. Rare ones will also give a skill boost for your live performance so players can get higher scores.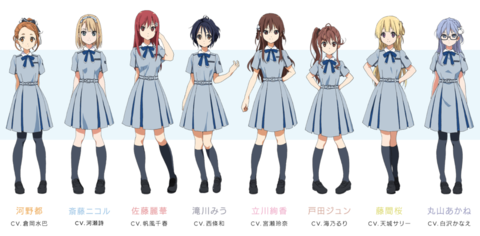 22/7 Ongaku no Jikan game will only have one group. The first batch consists of Takigawa Miu (Nagomi Saijo), Kono Miyako (Mizuha Kuraoka), Saito Nicole (Uta Kawase), Sato Reika (Chiharu Hokaze), Tachikawa Ayaka (Reina Miyase), Toda Jun (Ruri Umino), Fujima Sakura (Sally Amaki), and Maruyama Akane (Kanae Shirozawa). Mei Hanakawa voiced Saito Nicole from 2017-2019 until the current seiyuu, Uta Kawase replaced her.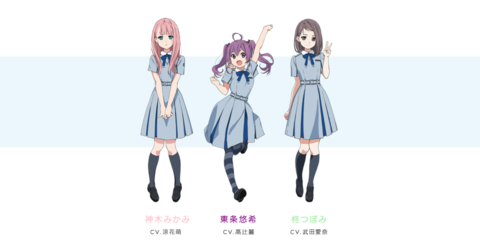 In September 2018, the group announced their final three members; Kamiki Mikami (Moe Suzuhana), Tojo Yuki (Urara Takasuji), and Hiragi Tsubomi (Aina Takeda).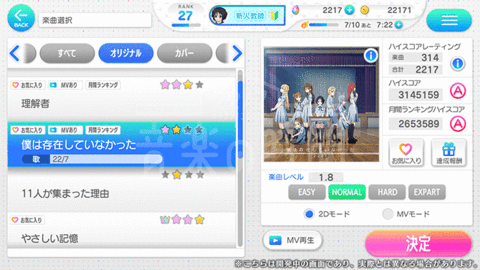 The 22/7 Ongaku no Jikan game will feature original songs from the group and covers of famous songs. Yasushi Akimoto wrote the original tracks in collaboration with various music artists. Some of the songs available for playing are:
- Sora no Emerald (composed and arranged by Takahiro Furukawa.)
- Muzui (composed and arranged by Goji Koto (ck510).)
- Rikaisha (composed by Yukito and arranged by Takahiro Furukawa.)
The group will also cover some popular J-Pop and Anime theme songs. Here are some of the renowned tracks you can play:
- Heavy Rotation (AKB48)
- Connect (Claris - Puella Magi Madoka Magica Anime Opening)
- oath sign(LiSA - Fate/Zero Anime Opening]
So aren't you excited to add 22/7 Ongaku no Jikan in your list of rhythm games to play? Because we are! Let us know your thoughts about it in the comments below. And don't forget to prepare yourselves for the launching, top up your iTunes balance and get a $3 off for every purchase above $50 by using discount code '3OFF' only at japancodesupply.com!