Enjoy the RPG "Discover World- Dark Fantasy" Only on iTunes Japan!
Hi everyone, I hope your summer has been okay! It's been hot around here, but finally cooling down! Today our game review is from the Japan Apple iTunes App Store, on one of the top grossing titles as of late called, ディスワールド - ダークファンタジー RPG or Discover World- Dark Fantasy (also shortened to Diss World) developed and published by Tiam. I found this game to be a pretty cool RPG with both a unique art and story arc that I think you guys may want to grab and try for yourself as well!
For some of you, you have asked me how I play Japanese games on my American devices and because of the overwhelming feedback, we have set up a quick guide for you to get you playing these games right away!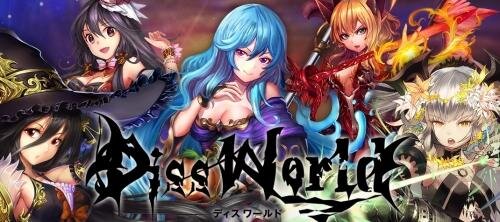 One unique part of this game is that many famous Japanese anime and game artists collaborated to create all of the characters in this game. How cool is that? When you begin the game you are given the option to play offline or online with friends and other rivals currently playing the game. I found this to be a really nice feature. This fighting RPG is pretty simple in how you execute your attacks. I choose the option to go online and fight others, because that is more of my interest. You have an option to do 1 versus 1 or enter a fighting tournament. If you do win, you get pretty cool character chars and other fun gear and character upgrades. This game is part TCG as well in the sense that you continue to collect more and more characters to fight and play with throughout the game!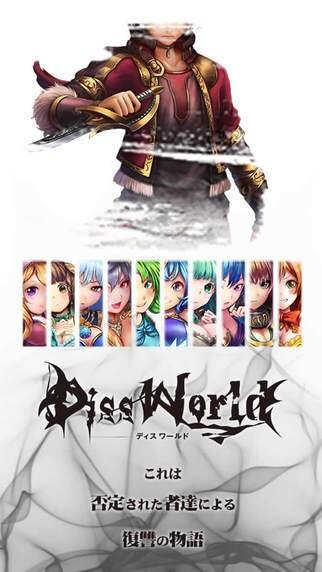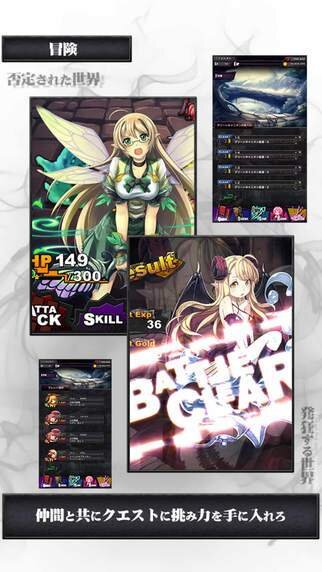 Another unique portion of the game is that there is a pretty deep story. If you don't know Japanese, this could be a bit of a bore for you, but certainly not a roadblock to play the game. The story unfolds in a slide-show like manner, almost like a manga. As you continue through it, you will discover a whole array of different characters who will fight on your side...or against you! I don't want to spoil too much of the story and game so below I will link a video of a bit of gameplay to give you a feeling on how the game works.
As expected, ディスワールド - ダークファンタジー RPG or Discover World- Dark Fantasy (also shortened to Diss World) developed and published by Tiam is only available on the Japan Apple iTunes App Store! This game was super interesting, what do you guys think; would you actually play and download this? Let me know in the comment section below as I love your feedback! 
At JapanCodeSupply we are constantly striving to bring you the best in Japan iTunes Gift Cards so that you can enjoy amazing content like this!
https://itunes.apple.com/jp/app/disuwarudo-dakufantaji-rpg/id958417286?mt=8