Enjoy Adventuring Again with the Reboot, "Dragon Fang Ver. 2" on iTunes Japan Store Now!
Hey guys it's Nick again, bringing you another exciting review from the Japanese Apple iTunes App Store! Today, I would like the review a reboot of an already successful game that has debuted its newest sequel called Dragon Fang Ver. 2 developed and published by Toydea Inc. I really enjoyed this title because it was an RPG that had very cool dungeon crawler elements to it, which is no surprise that it is in the top-grossing downloads on the Japan iTunes Store. Let's check it out!
For some of you, you have asked me how I play Japanese games on my American devices and because of the overwhelming feedback, we have set up a quick guide for you to get you playing these games right away!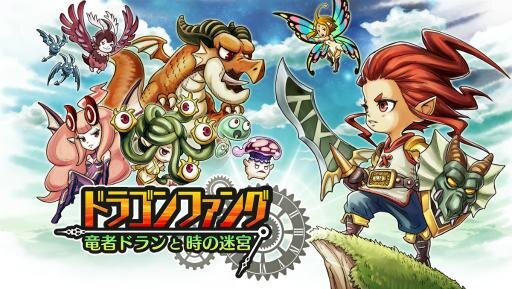 So, I never had the chance to play the original version of Dragon Fang, but I am sort of assuming they rebooted their original App! The story of the game is about a human male whole became a dragon with god-like power who destroyed the earth and made it into fragments in space. All that remains of our earth our ancient dragon labyrinths that are isolated by time and space. It is up to you to challenge yourself through these dungeons to unlock the power of the dragon and restore earth back to one piece!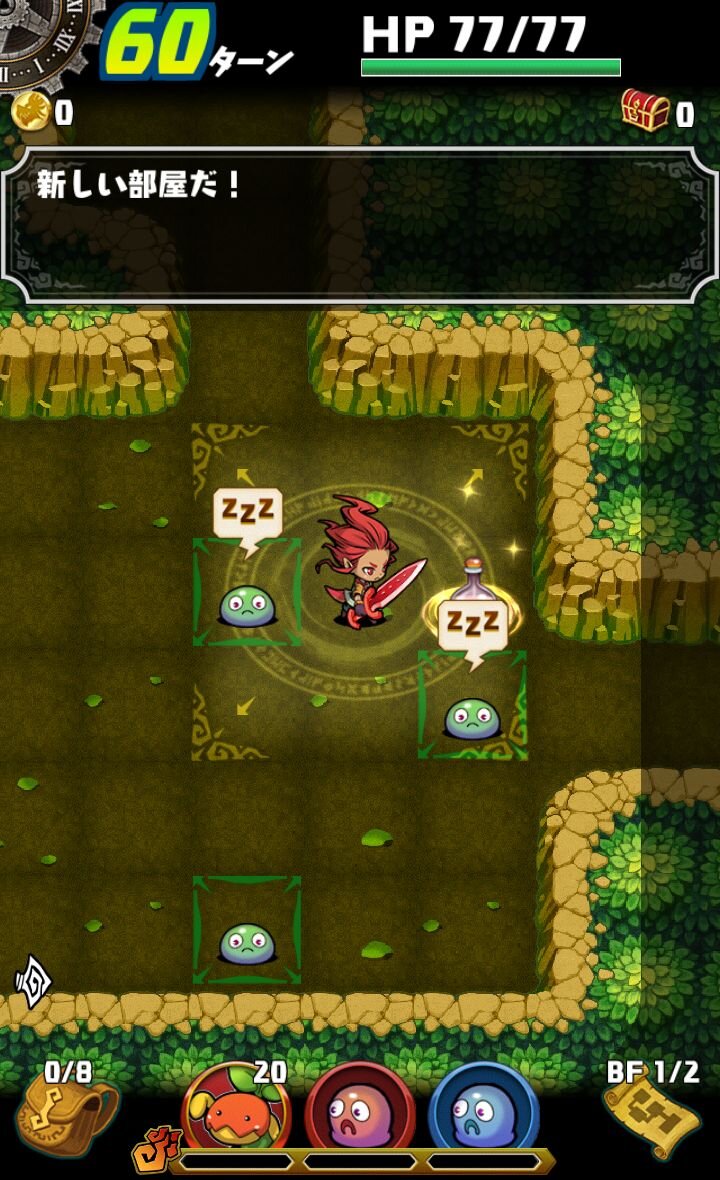 As far as gameplay goes, it's a bit like Zelda or other above-viewed dungeon-crawler games. When starting the game, you are thrown into a tutorial which is pretty fun and easy. Inside a dungeon you swipe to move your hero up, down, left or right to control him. You must avoid oncoming enemies while also taking the time to thoroughly explore your surroundings so that you do not miss special treasure that can contain very unique gear upgrades! Each dungeon has it's own boss room, so be prepared to battle it out a bit! Battle is typical in the sense of tap-and-slash which I found simple and fun! Below, I've liked you guys a video below to give you a more first-hand impression on how the game plays. Let me know what you think in the comment section below and enjoy!
As you may have expected, Dragon Fang Ver. 2 is available free to download and play on the Japanese Apple iTunes App Store! They do offer in-app purchases to help aid you with your dungeoning, but these are not needed to fully enjoy the game. Overall, I found the game simple enough to get into on my phone, with a retro feeling of Zelda!
At JapanCodeSupply, we always provide you the best rates on Japan iTunes Gift Cards so that you can enjoy amazing content like Dragon Fang!