Take Part in "Crash Fever" only on the iTunes Japan Store!
Hey guys, Nick here bringing you another game review from the Japanese mobile app marketplace! Today, I am bringing you a pretty cool JRPG title called, クラッシュフィーバー or Crash Fever, developed and published by Wonderplanet Inc.! This game has a bit of science fiction and futuristic coolness paired with an anime theme that brings together a really fun JRPG! Before I begin the review, a lot of you have been asking how exactly I can play Japanese games and download content on the Japan Apple iTunes Store on an American iOS device. Because of that, we have good ahead and created a quick guide to help set you up so that you can play and enjoy these titles too! Without further ado let's check out Crash Fever! 
 First, I must note that this game is one of the top downloads right now on the Japan Apple iTunes App Store! With that being said, I can totally see why is has such a high popularity among users. As soon as you begin the game you are thrown into a tutorial on how the game's battle system works. Through the story, you and your friends will collect various amulets to unlock more worlds inside the game, which will push you through to the end of the game!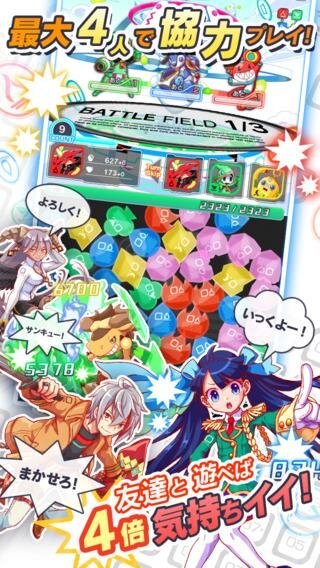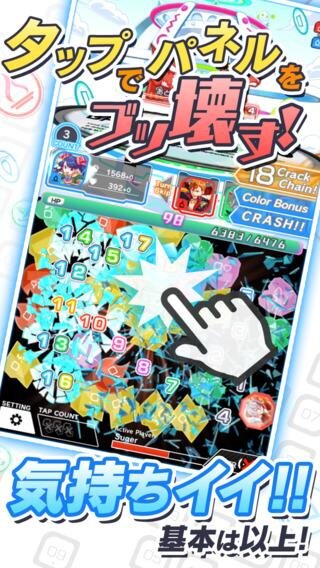 As you may have guessed by seeing the pictures above, this title is a JRPG mixed with a puzzle game. Your job is to tap in the puzzle to create the highest combinations that will land you the most powerful battle combos. As we have witnessed in other games before, points in the puzzle translate to points on the battlefield. What do you guys think of games like this? Is this something you'd be likely to try? I'm trying to hone my reviews on content you will try so let me know what you think in the comment section below!
Above, I've attached a promotional video of the game to show you a bit how the puzzle battles work! I hope that you guys enjoy and give the game a try. Overall I found the puzzle fighting to be both fun and slightly addicting because it varies from what I've often seen before. As you might know, Crash Fever, developed and published by Wonderplanet Inc. is available only on the iTunes Japan Store!
At JapanCodeSupply we work hard to provide you the best rates, delivery time and safety when it comes to purchasing Japan iTunes Gift Cards so that you can enjoy amazing content like this! Happy puzzling!