Help Evolve Your Kitty in "Am I Even a Cat!?" only on the itunes Japan Store!
Hi everyone, Nick here bringing you another unique game review from the Japanese gaming market! Today, I am bringing you a cool review from the Japan Apple iTunes Store called, これはにゃんこですか?―無料で遊べる放置系育成ゲーム, or roughly translated as Am I even a Cat!?, developed and published by WHRP Inc.. This game is a super fun evolution-type game where you have a kitty-like creature that you can grow to be your amazing virtual pet of sorts. Let's check it out!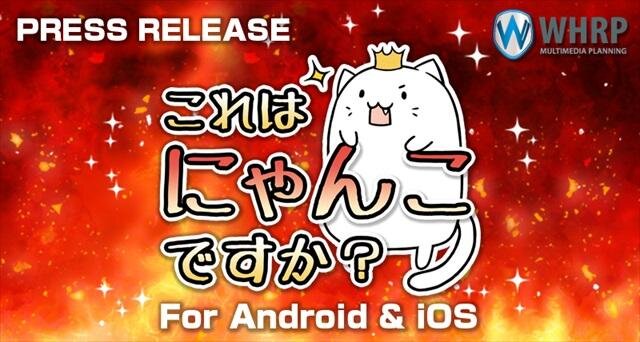 The game begins with you in your traditional Japanese house where you have a very simple white kitty who looks hungry! From there, all of these fish appear on the floor of your home, and by tapping them your kitty begins eating. Above everything, the UI, or user interface has a level gauge based on the amount of food that your pet eats. After the gauge fills you will be able to evolve your kitty into its newest form. Not so fast, though! These pieces of food are not always available so the game will be a more long-term reward for you if you want to see the full evolution potential for your pet!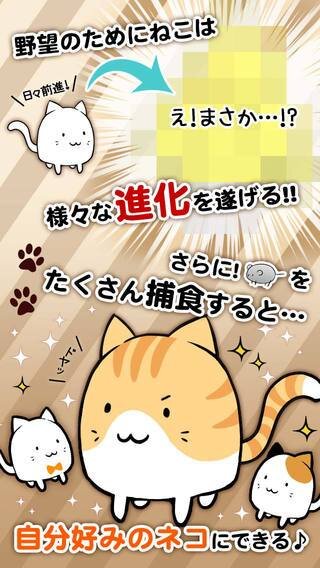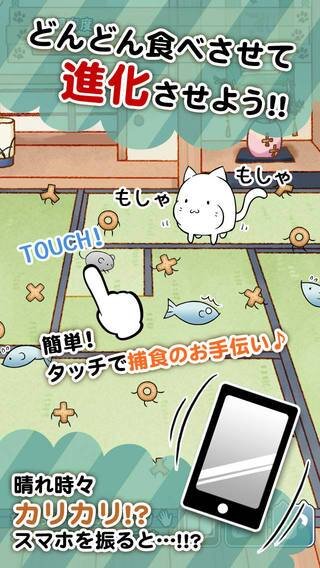 A huge trend in Japan lately are these games where you feed a pet or a creature and then wait on the results. It sort of brings you a bit back to a time when virtual pets and tamagotchis were very popular, yet far less demanding. Simply, feed the pet and go back to your daily life and then come back to feed it later when you're free again! It's a pretty fun game to fill up a break-time or something like that throughout your day. As you push on the kitty-creature forward into new levels and forms, the food become more and more efficient. For example, fish, mice and other yummy tidbits will drop to be fed!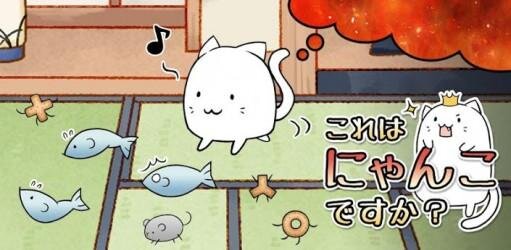 Overall, I found this to be a really fun and simple enough game to pass the time while hanging out, throughout the day. What do you guys think? Is this something you would ever try? As expected Am I Even a Cat!? is available exclusively on the Japan Apple iTunes App Store and is free to download and play. They also offer another version of the game with adorable bunnies so be sure to check that one out too!
In order to have access to Japanese games you must have a Japanese Apple ID so we have made a simple guide for you to sign up! 
At JapanCodeSupply we always strive to offer you the best prices, convenience, safety and speed in providing you Japanese iTunes Gift Cards! Happy gaming and see you all this weekend for the event!