Play with Your Favorites on "Disney Magic Castle Dream Island" on the Japanese iTunes Store!
Hello everyone and welcome back to my blog with JapanCodeSupply! Today I am bringing you a pretty unique game review. This game is from the Disney franchise, and if you didn't know, Disney has a very large fan base in Japan. That being said, this farming game on the Japanese iTunes Store called Disney Magic Castle Dream Island is one of the highest-grossing games in Japan right now! This title, developed by Marvelous Inc. mixes elements of farm simulation games, while also providing our favorite and most memorable Disney characters for your enjoyment, throughout the game. Let's check it out!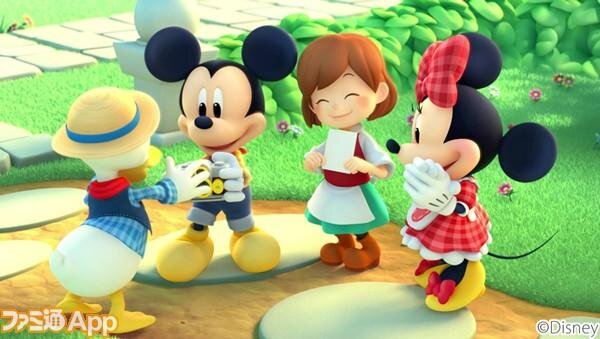 The game starts out with you choosing your own unique avatar which you be you throughout the story. Unfortunately, there is not any individual customization options on the characters but you are able to choose from a variety of male and female avatars with distinct different appearances. After you choose the one of your liking, you are sent into the magical island where you begin to help Mickey, Minnie and the whole gang with this bountiful farm. Similar to FarmVille in certain ways, this is clearly a game where you tend to livestock, crops, cook and bake while reaping the rewards of growing a very large farm.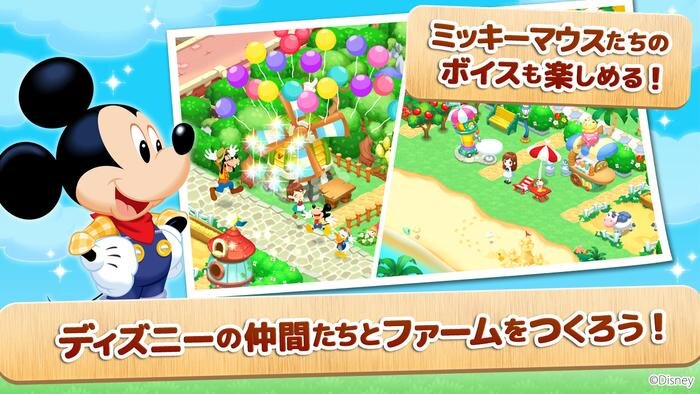 One unique aspect of the game is the food crafting. When you are able to do so, you can bake and cook many delicious and pretty looking food that will make you both in-game money and experience. As you gain experience in this game, you will be given the ability to expand the farmland and make the island as bustling and beautiful as you'd like. Additionally, you will be able to hire more and more workers, which are actually the beloved characters of Disney. Overall, this game is a treat for the Disney fan, that doesn't require much Japanese language know-how, so long as you are familiar with farming games! Below, I've linked a video to give you a first-person look at what the game is all about! Enjoy, and please feel free to leave me some feedback in the comment section, below!
Disney Magic Castle Dream Island is available exclusively on the Japanese Apple iTunes App Store and is free to download and play. They do offer in-game purchases for your enjoyment if you ever decided to have a more extensive experience with the game. If you have not yet created your own Japanese Apple ID we have a guide for your to get started, right here!
At JapanCodeSupply, we make it easy for you to pick up Japan iTunes Gift Cards in the safest, cheapest and instant digital delivery method, so that you can enjoy Japanese content like this on your devices. Have fun!