Play Kingdom Hearts Unchainedχ on the Japanese iTunes Store!
Hello all! For all of you who don't know I am a bit of a Square Enix fanboi, and when hearing about an upcoming mobile Kingdom Hearts game I was pretty darn excited. I think that many of you may also have interest in the franchise so I decided to cover updates on this game as it comes! This new title in the hit franchise was spoken briefly about during the November D23 expo in Japan, but now we have a bit more information so let's take a look at Kingdom Hearts Unchainedχ!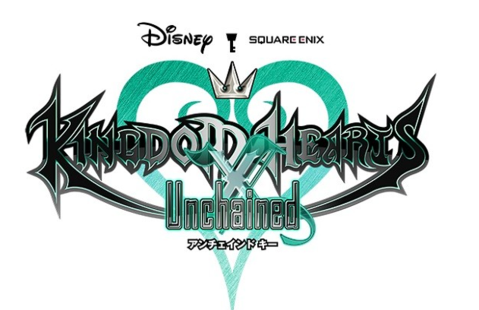 Square Enix has mentioned that akin to the other Kingdom Hearts titles, you will have to battle foes with a 'keyblade' once again. For those of you who are not familiar, the keyblade is the essential weapon and tool that the protagonists have used to push through the epic story lines and vast worlds within past Kingdom Hearts games. For this particular game, you will be using the same keyblade throughout the story, however you will learn how to power it up and enhance it as you press further into the game. This should be cool for those of you who enjoy weapon building and crafting systems in games.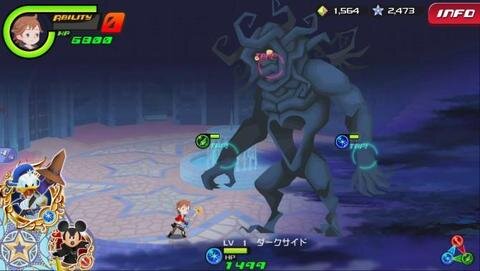 From the looks of things in most of the screenshots I have seen you are more of a generic cutesy character, which leads me to believe that you will have some heavy customization when you begin the game to create an avatar personalized for the game. This is purely my speculation, so we will see more about this once the game further unfolds through more press releases. Additionally, there is currently a PC title out right now called Kingdom Hearts Chi, in which players of the mobile game and those playing the PC title will be able to simultaneously play together. This begs me to ask, is this a social MMO or a MMORPG? Man, this is exciting news, don't you think? 
Kingdom Hearts Unchainedχ is set to be released on the Japanese Apple iTunes Store sometime this year. I will be following this game very closely and will keep you updated on many things regarding the title! If you want to be the first to try this game you are definately going to need access to the Japanese iTunes Store, and in order to do so you will need a Japanese Apple ID. No Apple ID? No Problem. We've set up a quick guide for you to set up your own Japanese iTunes Account, right here! No word on whether the game will be free to download and play yet, but I will also keep you closely updated with that information as well!
At JapanCodeSupply, we work hard to bring you the cheapest, safest and fastest digitally-delivered Japan iTunes Gift Cards so that you can enjoy content like Kingdom Hearts Unchainedχ on the Japanese gaming market!