Fish with friends on "Everyone's Fishing Vacation" for Japan iTunes!
Hey Everyone! Because the winter is finally ending in Japan and around the world, I thought I would do some reviews of cool fishing games and summer fun type titles for you to explore on the Japanese iTunes Market. Today, is no exception so I bring you a preview of a new game coming, known as Everyone's Fishing Vacation or, みんなの釣りバカンス –, published by Gamebank (Yahoo Japan subsidiary), coming out this month on the Japanese iTunes Store! This game seems to be a social type of fishing game that you can enjoy with friends and fellow-gamers, alike! I have a soft spot for social MMOs and this one looks very promising. Let's check it out!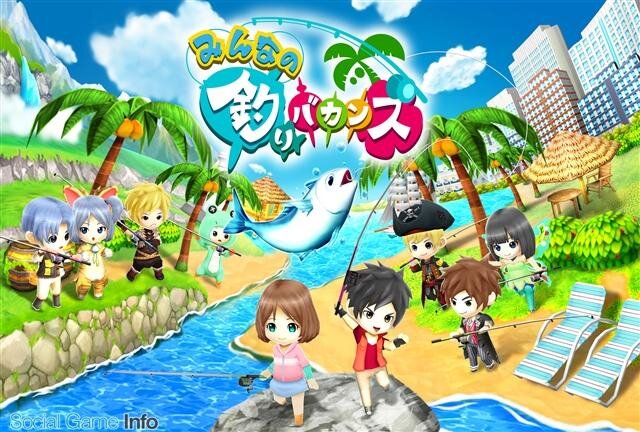 The cool thing I like about this game right from the start of playing is that you get your very own avatar that you are able to personalize and stylize to give you your own individuality in this virtual world. The developers have said that they have taken a lot of time to allow for many detailed configurations with hair and faces, to clothing style options for your enjoyment. Secondly, the game takes place in a pseudo vacation resort, so you always have the relaxed feeling that you are trouble free and enjoying a much needed break from everyday life. Inside this resort you will be able to fully communicate with other players, fish beside them and enter vast competitions, proving your strength with your mighty catches!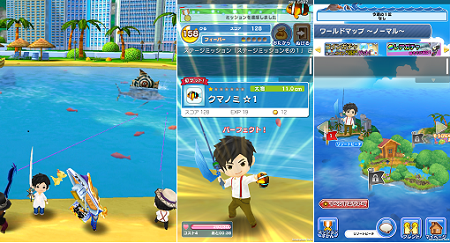 Impressively enough the game is fully rendered in 3D, yet still holds an adorable aesthetic that will make for an everyday favorite title on your phone or tablet. Gamebank has also mentioned that there will be 1,000 different types of fish for you to catch so please be prepared to fish your brains off and impress your friends with your diverse catches! Below, I've linked a promotional video of the game so that you can have a better feel as to what the game will be like. Let me know your feedback in the comment section! Additionally, I will be following up on the game upon it's release next week to keep you informed of the deep details of the game. 
Everyone's Fishing Vacation or, みんなの釣りバカンス – will be available next week for free to download on the Apple Japan iTunes Store. Although free, there will be some in-app purchases so be sure to power up your Apple Japan credit on your account. No account? No problem. We have made a quick guide for you on how to create your on Japanese iTunes Apple ID in 5 minutes time, here. Don't forget at JapanCodeSupply we always strive to deliver you the best rates and quick service of our Japan iTunes Gift Cards, so that you can quickly and easily enjoy content like this title! Enjoy! !