2 New Band Revealed! Gyroaxia and Fantome Iris join ARGONAVIS from BanG Dream! New Game and Anime!
After the first time being revealed in May 2018, Argonavis, the group comprised of Ren Nanahoshi (Masahiro Ito, vocals), Yūto Goryō (Daisuke Hyūga, guitar), Wataru Matoba (Seiji Maeda, bass), Banri Shiroishi (Shōhei Hashimoto, drums), and Rio Kikyō (Shūta Morishima, keyboards) will finally get an anime and it's own game titled アルゴナビス from BanG Dream! AASide (ARGONAVIS from BanG Dream! AASide).

The anime will be broadcasted on spring 2020 and Hiroshi Nishikiori (Azumanga Daioh, A Certain Magical Index, Trinity Seven) is appointed as the director of the anime. The character design for both anime and the game will be handled by Hikaru Miyoshi (Kanshikan Tsunemori Akane). The story script for the anime and the game will be written and supervised by Nobuhiro Mōri.

Bushiroad President, Takaaki Kidani stated on his twitter that ARGONAVIS from BanG Dream! existed in a different world from the current world of BanG Dream!. Therefore they will not interact with each other and he wanted to keep it that way. He himself stated that he didn't want any girls from BanG Dream! interacted with any other men aside from the one that already existed in BanG Dream! Universe.
お知らせ。バンドリ男版は既存のバンドリの世界観とは違う世界観。キャラクターも100%混ざりません。完全に別物です。

— 木谷高明 (@kidanit) May 12, 2018
So, will Argonavis be alone in their own game? Of course not! They will be accompanied by the just announced two other boy band. Gyroaxia and Fantome Iris!

Let's take a short look at these 2 new bands entering ARGONAVIS from BanG Dream! AASide
GYROAXIA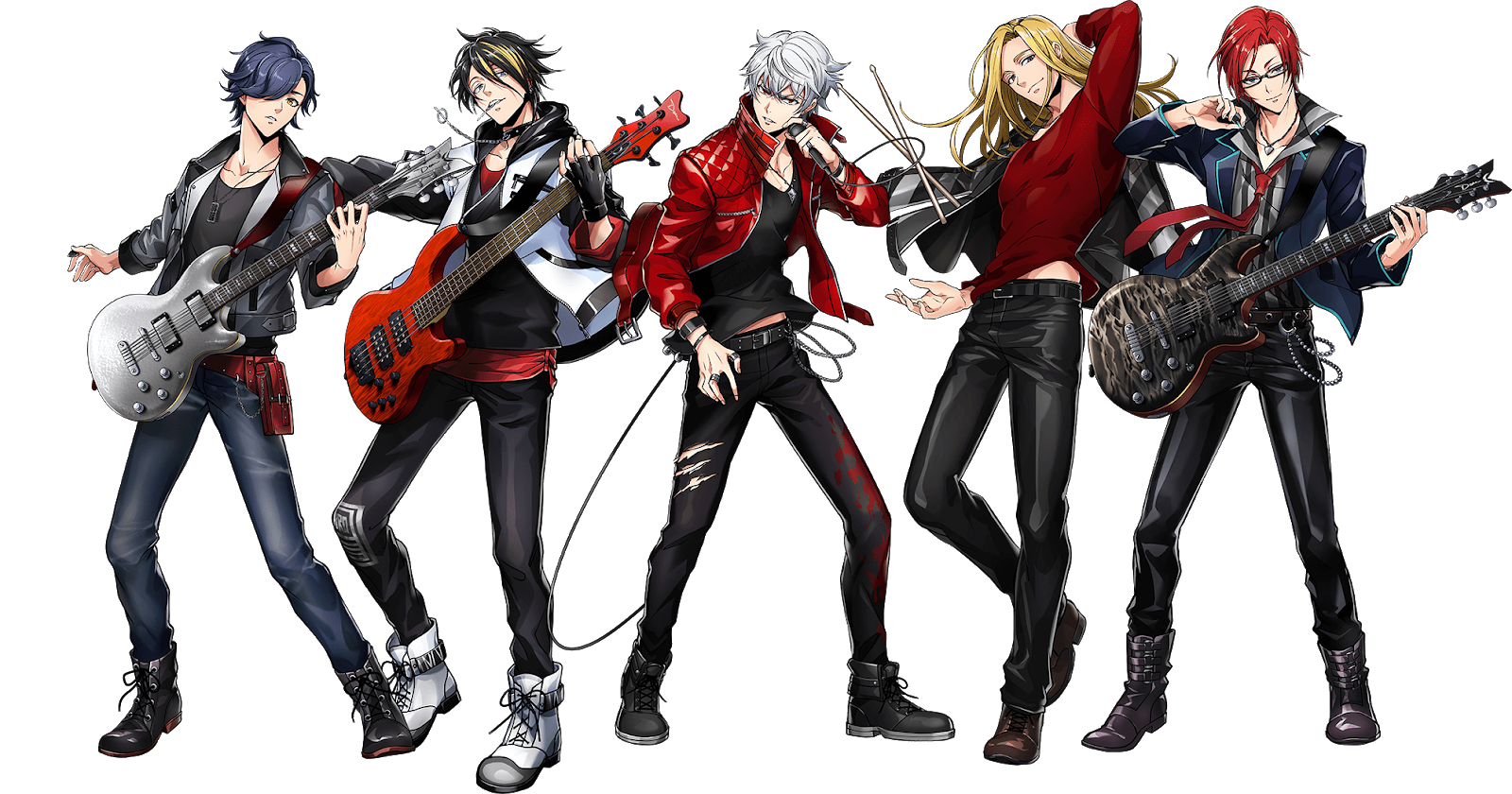 From its appearance and clothing, the band looks to be playing a rock genre, just like Afterglow from BanG Dream! The band helmed by Vocal Asahi Nayuta (CV: Ogasawara Jin) but the other members Character Voice has not been announced. The other band members are :
Guitar Satozuka Kenta (CV: ???)
Guitar Misono Reon (CV: ???)
Bass Akebono Ryou (CV: ???)
Drum Sakaigawa Miyuki (CV: ???)
FANTOME IRIS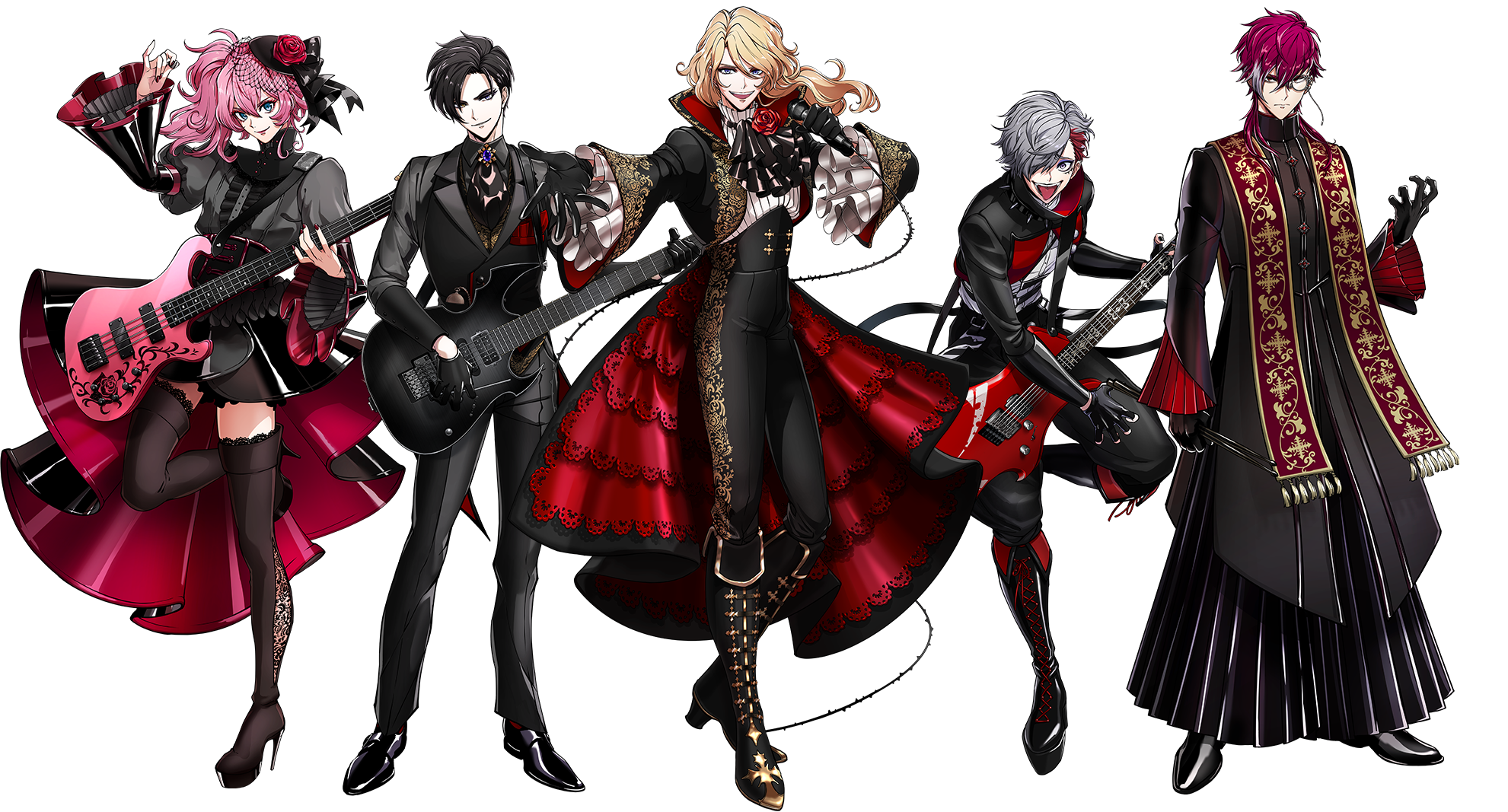 With this dark appearance and gothic look, its looks so much alike Roselia from BanG Dream! The genre they'll be playing probably would be not far from Roselia genre.

Unlike Gyroaxis, Fantome Iris already announced all it's members character voice. The band will be commandered by Vocal Felix Louis-Claude Mont d'or (CV: Arthur Conant Lounsbery). The other band members are :
Guitar LIGHT / Kurokawa Tomoru (CV: Masaya Wada)
Guitar ZACK / Suzaki Jun (CV: Fukuyama Jun)
Bass HARU / Mitsurugi Koharu (CV: Yonaga Tsubasa)
Drum D / Kusunoki Daimon (CV: Ayukawa Taiyo)
There are some questions arise from this announcement of the game, how will the monetization in this game works? Would it be worth to spend some Japan iTunes Gift Card? The game will launch on mid 2020 so stay tune for more info about ARGONAVIS from BanG Dream!