ファンタシースター ノヴァ 'Phantasy Star Nova' PS VITA Game Review.
Today I am bringing you a very exciting review about a game I finally had a chance to try out, myself. For those of you familiar with the Phantasy Star franchise, you'll love this. This is my review of ファンタシースター ノヴァ 'Phantasy Star Nova', developed by TriAce through Sega. This game is exclusive to the Japanese PlayStation market and Sega said that they have no plans to localize this title for the west. So please, be sure to check out this review and Enjoy!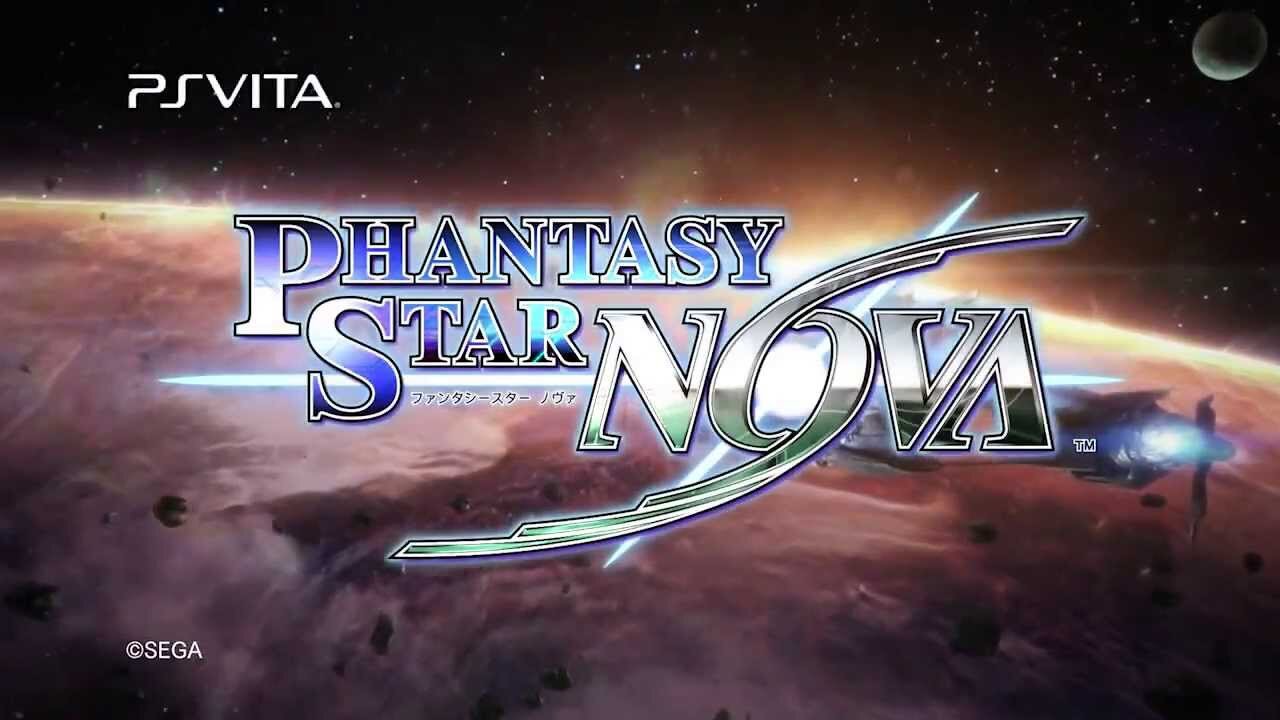 The game is similar in the phashion (see what I did there?) of Phantasy Star Online 2, or any of the most recent online titles of the game. Originally, a game trailer was debuted at Tokyo Game Show in 2013, and about one year later, September of 2014 it was released onto the Japanese market. This game is much more about the storyline than the online play, said developers. Yes, there will be a deep muliplayer mode, but the focus is on the breathtaking story. This could be a potential roadblock for those who do not have a grasp on the Japanese language, but nevertheless it's worth trying yourself to see if you like it.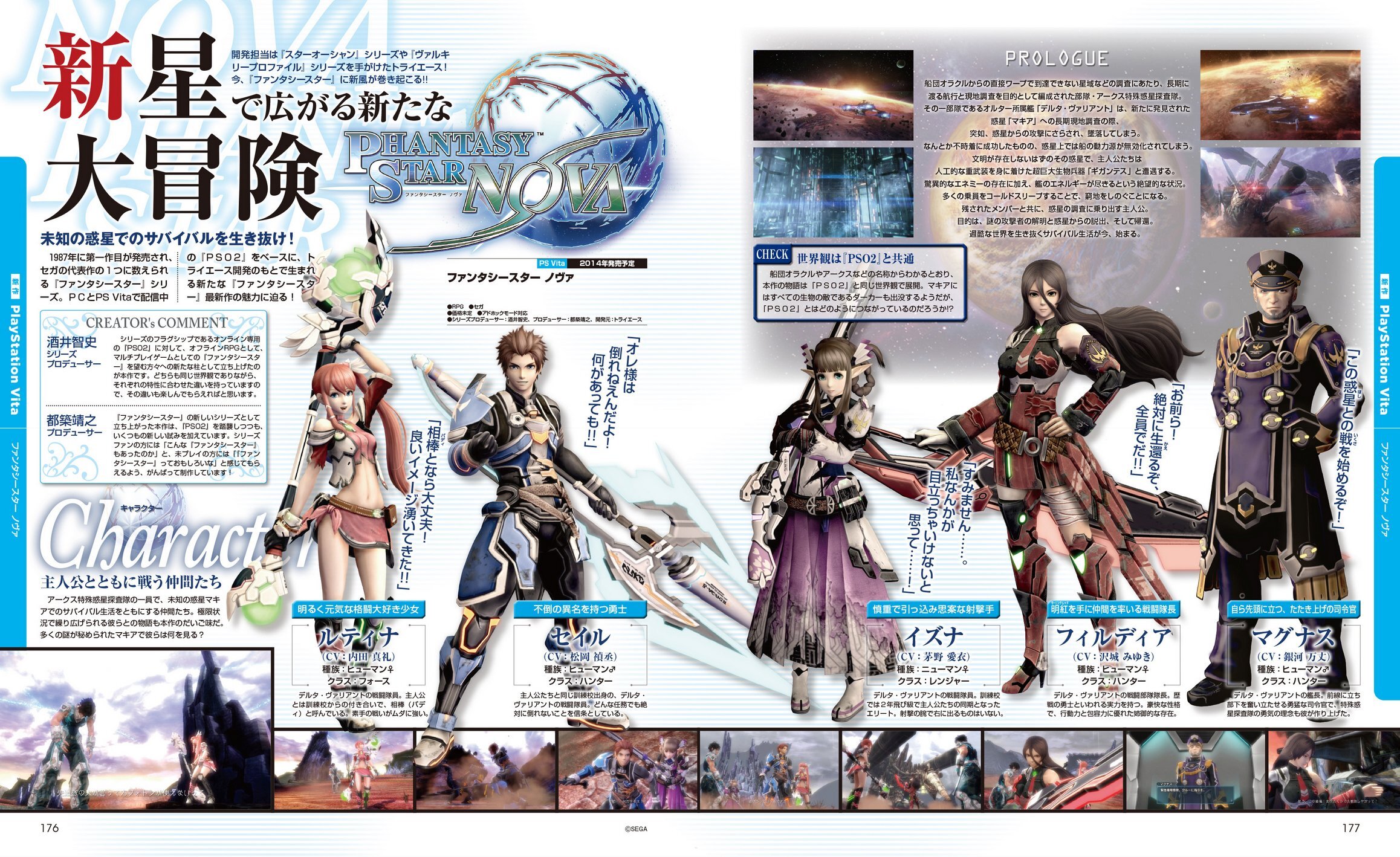 Much like it's nearly 10 year predecessor, Phantasy Star Online, the story line revolves around characters who are not an avatar that you have made. They are unique cast of four to five characters who are battling through the galaxy together. As expected, each one has a different battle and fighting play-style. As you can see in the image above they all have distinct looks and weapons they are yielding. That is not to say that you cannot make your own character, it's just Phantasy Star has created it's online sector of the game separate completely from the story-line. In my opinion this is a nice change, because you can switch back and forth to your liking between on and offline modes for a change of style or pace.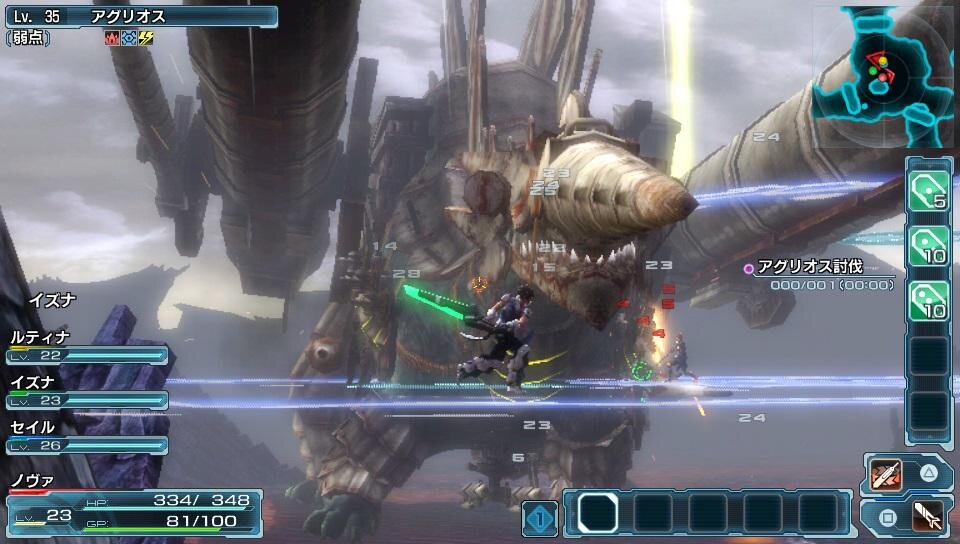 If you have played Phantasy Star Online 2, this user interface is very similar to the one in that game, however it's more streamlined for a mobile console like PS VITA. The game is hack and slash but you need to land combos with correct timing. Additionally, there are "Photon Arts" which are specific skills for each weapon that you have which will increase over time. Basically you can modify your weapon to fire off a wide-ranged arsenal of attacks in your preference (as they cannot hold all skills). Choose wisely, because boss encounters are no joke in this game. As you may have expected the planets and the monsters are deadlier than ever, so make sure you team up and come prepared for carnage! Below I've linked a trailer for the game. Let me know your perceptions in the comment section. 
ファンタシースター ノヴァ 'Phantasy Star Nova' is exclusive to the Japan PlayStation Network Store. Because you'll be region locked, here's an awesome guide on how to get access to the Japan PSN store. Remember, at JapanCodeSupply we offer you the safest, cheapest and easiest way to digitally receive your Japanese PSN Cards in any increments that you will need to pick up this game and many more!