チョコットランド "Chokoto Land" MMO iOS Review.
Not often do I get to review a mmorpg (or massive multiplayer online) game on the iOS or mobile device, but as time passes they are becoming more and more accessible on phones! Today, I want to present you with a Mobile MMO that is very reminiscent of the very first Ragnarok, called チョコラットランドor, "Chokoto Land",  (Which I think might be their unique way of saying 'Chocolate Land') developed by Hangame. Interestingly enough, this game seems to have been popular on PC before taking a leap over to the iPhone and iOS.
チョコットラン "Chocorun" Japanese Language Complexity Scale:
"8 / 10" 
"A bit of difficult Japanese with the quests and dialogues, but still manageable to play with little language experience if dedicated time to learning the interface."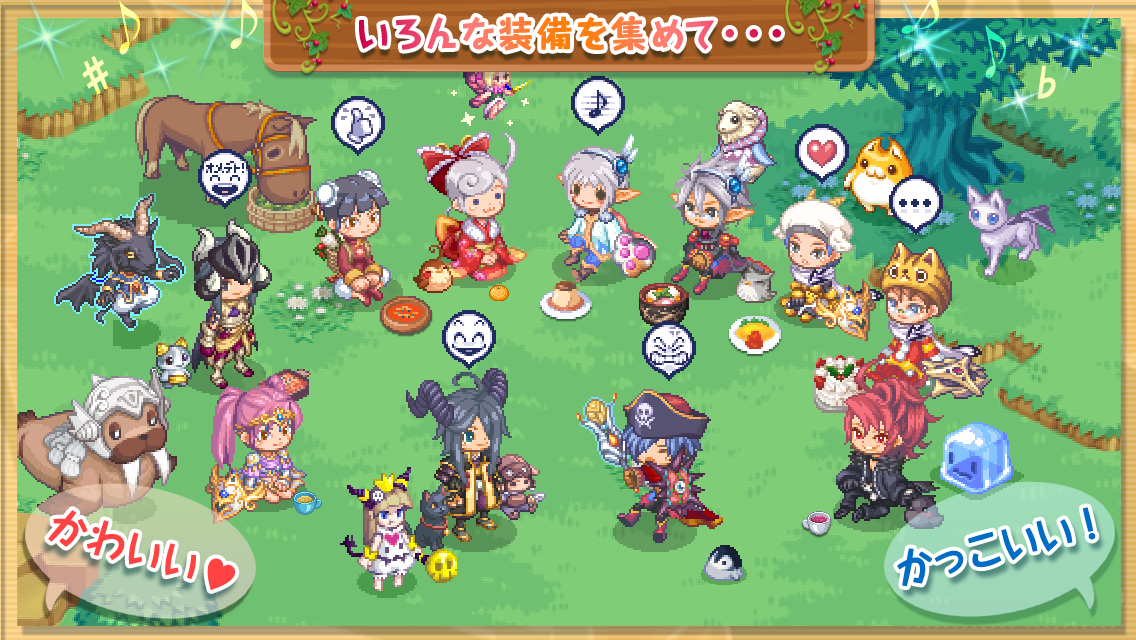 The game seems to have its style origins from the Korean massively multiplayer 2D avatar online game which was popular in the early 2000's known as Ragnarok. That being said, we can see the same sort of game style here, but a bit updated for a more modern device such as a phone or a tablet. You are first given the opportunity to build your own personal character or avatar. You choose your name, hair styles and colors, and skin tone. Afterwards, you are placed into a lobby in which you can decide which server you would like to enter.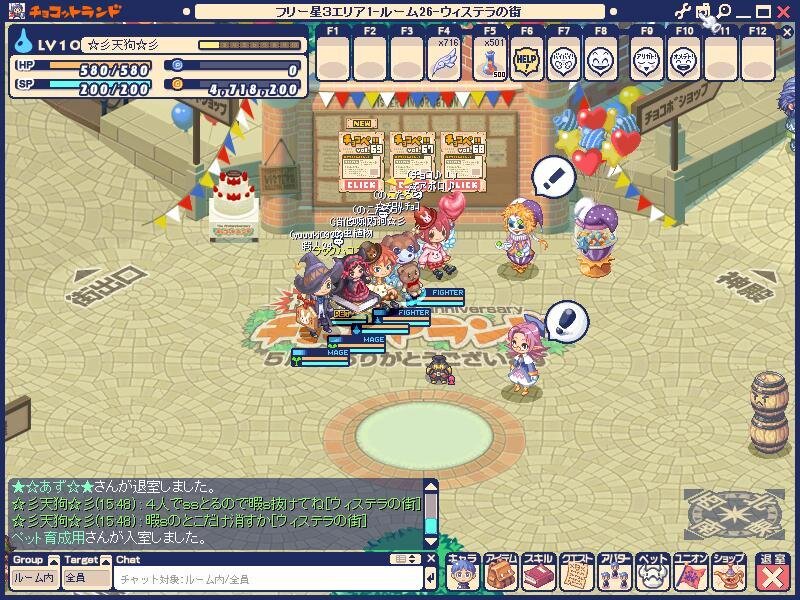 The good part about the game is that because it is for touch devices, you don't need to rely on swiveling the camera or anything fancy in this 2D world. Basically you use your finger to move your character and the camera follows. Click gestures also open quests and chat logs as well. It's a pretty fun game because if you can see there is a lot of customization for your avatar to be able to do. The game offers in-app purchases for a wide array of vanity goods that can help you express your self in the most fun way possible. These, of course don't impede on gameplay if you don't buy them but make for fun style to show off with your friends. Because it is an online game, you'll be able to talk with other players in the game. They will be speaking in Japanese, so get that dictionary and phrasebook ready if you attempt to socialize! 
Above, I've left a bit of gameplay recorded by a fan and put on YouTube to give you a better idea of how the game works. It's a very adorable game which I did have fun playing, once I got used to the user interface and how the actual game worked. Let me know what you guys think about the game in the comment section, please! チョコラットランドor, "Chokoto Land" is available free to download exclusively on the Japan iTunes Store with in-app purchases. Don't forget, at JapanCodeSupply we always provide you with the safest, cheapest and fastest iTunes Japan Gift Cards for all of your gaming pleasures!