スゴロクモンスターズ "Sugoroku Monsters" iOS Game Review.
Because my blog is for individuals who may not be fully fluent in the Japanese language but have interest in Japanese games, I am going to do a rating system going forward on how difficult the game's level of Japanese would be for a person wanting to pick up the game and learn. I will assume that the people who come to this blog are somewhat familiar with the language and I will scale the Japanese language difficulty between 1 to 10. 1, being very basic and easy for anyone to understand, get through the game, to 10, being very very complex, adult written Japanese that would prove difficult to nearly anyone learning the language. 
スゴロクモンスターズ "Sugoroku Monsters" Japanese Language Complexity Scale:
"6 / 10" 
"Moderately advanced during much of the tutorial. Becomes simpler as you push forward to gameplay"
Every once in a while I get really intrigued about a different style of app that becomes available on the Japan iTunes Store. Today, I want to share with you an app that I gave a try called スゴロクモンスターズ, or "Sugoroku Monsters" by Applibot. Sugoroku Monsters is a monopoly-style board game app on iOS device that has been making a bit of waves in Japan. For one, you don't often see board game apps and video games reach high popularity in Japan, but this game is already pretty popular and it making decent revenue with its in-app purchases.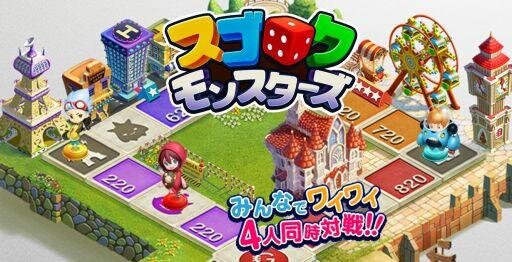 To start, the game is fairly simple. You choose a character- which you could consider your game piece. The game begins with a brief tutorial on how to ascend through the board game and roll the dice. Basically you hold in and release to roll the dice and then you are given a set amount of spaces you can move on the board. For the Mario Party fans out there, you'll see a lot of similarities with interesting spaces that do different good, or even bad things to you!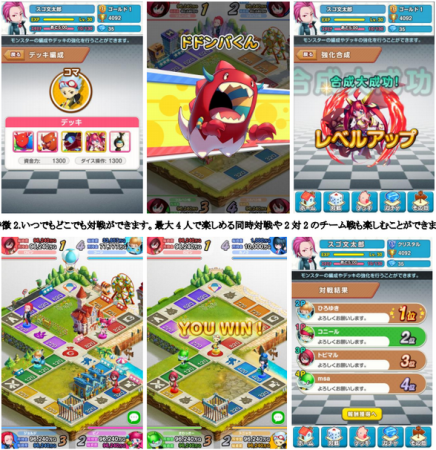 Another super unique element to the game, that I found fun was that the game has heavy JRPG influences. Therefore, you are not simply playing a board game you are fighting in battles as well! Players are able to assemble different types of decks of monsters and use them for fighting against one another, or pushing through the content of the game. Personally, I think this is a nice addition to a table-top style board game. A multiplayer mode is available to play but I have yet to check it out. Let me know in the comments section if you take the time to try out the online features! Below, I have included a pretty detailed video of some Japanese geeky-chic guys (possibly Japanese Talent) trying out the game for the first time. Check it out!
  スゴロクモンスターズ, or "Sugoroku Monsters" is available exclusively on the Japan iTunes Store, which you can only have access to by having a Japanese Credit Card or following instructions through purchase of the Japan iTunes Gift Card, here. Remember, you can always quickly and securely pick up your Gift Cards for cheap at JapanCodeSupply. We make it easy for you to enjoy these games with digital delivery in seconds.