Movie Review: 白ゆき姫殺人事件(The Snow White Murder Case)—-Shirayuki Hime Satsujin Jiken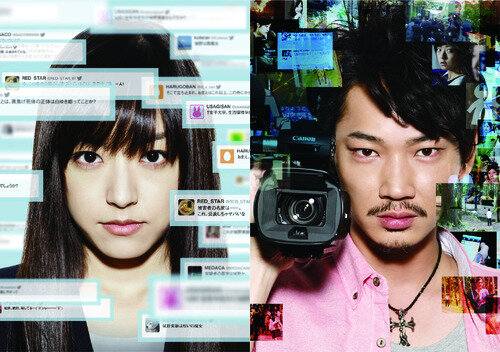 'The Snow White Murder Case' is a 2014 murder mystery film directed by Yoshihiro Nakamura.  It's been consistently ranked in the top 100 of the iTunes Japan movies, so I gave it a go.  I mean, how could it hurt?  It's got an IMDb rating of 7.4.  
The premise goes something like this: a beautiful OL (office lady) is found dead, with multiple stab wounds.  Her body is completely charred.  A news reporter jumps onto the case when he has a lead, creating little news reels that has the attention of the whole nation.  Some of the interviews may or may not be true.  All fingers seem to be pointing at one woman as the murderer.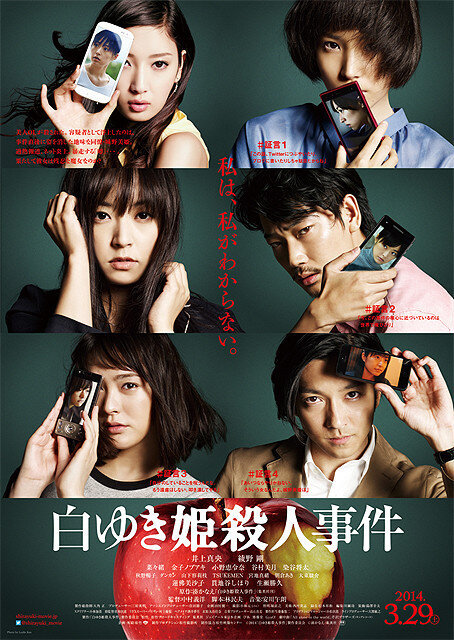 I think this movie really got the whole Japanese society portrayal thing to the T.  The twitter back and forth trolling is spot-on, and so's the bullying problem (it's actually the leading cause of suicides, and boy, it's a major issue in Japan).  The soundtrack is really beautiful and chilling too.  I'm not sure how I feel about the weird cheesy violin backdrop (by the 'Serizawa brothers'), but it's definitely appropriate. 
Towards the end I was screaming "NO WAYYYyyyyyY!" because the whole story's wrap-up really comes from left field.  I knew that the moral of the story was all "You don't know who you can trust" and "Everyone tells a version of the story that's most convenient to them", but DUDE.  Like, what?  And the murder motive?  You don't even know whether to laugh, or just…GAH! 
Anyways, this entire film is highly recommended.  I think it's great that the movie doesn't actually take place in Tokyo, but near Tokyo.  It's totally realistic and the acting is great.  My only serious problem is that the girl who's supposedly behind all of this, is played by Mao Inoue, and she's supposed to be "ugly" "dull looking" "hideous".  SHE'S NOT! Enough Japan, stop raising the standards of beauty higher and higher!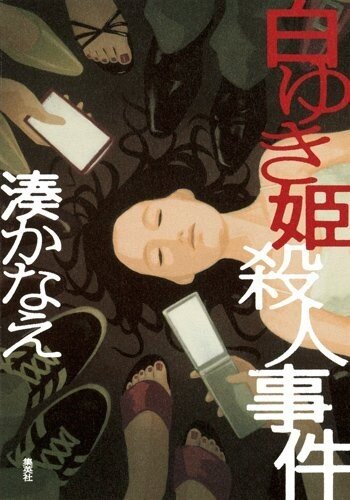 The film is based on a novel by successful author Kanae Minato.  She's won a number of book awards, and her other work 'Confessions' became a feature film as well (also available on iTunes).  I didn't know that until just now, writing this blogpost, and 'Confessions' actually has a higher rating on the Japanese iTunes chart than 'The Snow White Murder Case'.  It also has a 7.9 rating on IMDb.  Hmmm.  Maybe that'll be the next blogpost…
Here's a trailer (Japanese cut with English subtitles):
You can find 白ゆき姫殺人事件 only on iTunes Japan, and iTunes Japan gift cards is available through JapanCodeSupply.